What do you get when you blend an SUV with a sedan? You get this, the Vision Mercedes-Maybach Ultimate Luxury Concept which is currently on display at the Beijing Motor Show.
The recent leaked images of the Vision Mercedes-Maybach Ultimate Luxury Concept caused a stir on social media with many people shunning its styling. The front-end is dominated by a super-size grille and large air intakes but its styling gets more controversial in its side and rear profiles where the blend between SUV and sedan becomes more apparent, if not awkward. The turbine-look wheel design is perhaps equally questionable…You can decide for yourself whether you like this concept, or not. Nonetheless, official details have now been revealed.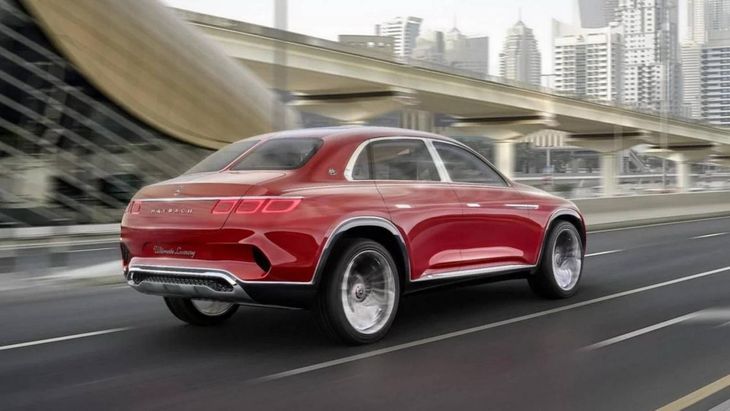 SUV and sedan design combine to create something odd and different, but also beautiful. Would you agree?
Looks aside, the concept was created as an electric vehicle that features 4 compact, permanent-magnet synchronous motors and fully variable all-wheel drive. Total power output is pegged at 550 kW while the 88 kWh battery allows for an electric range of over 322 km. Fast charging allows for 100 km of range to be acquired in only 5 minutes. Charging is achieved using a conventional domestic socket, public charging station or contactlessly transmitted by an electromagnetic field below the car.
Lavish interior design
In true Maybach fashion, this concept is all about unique luxury and comfort, especially for rear passengers who are treated to fully adjustable diamond-stitched Nappa leather seats in Crystal White. Rose Gold and Pearl Grey coloured trim adds a tranquil contrast to the interior design.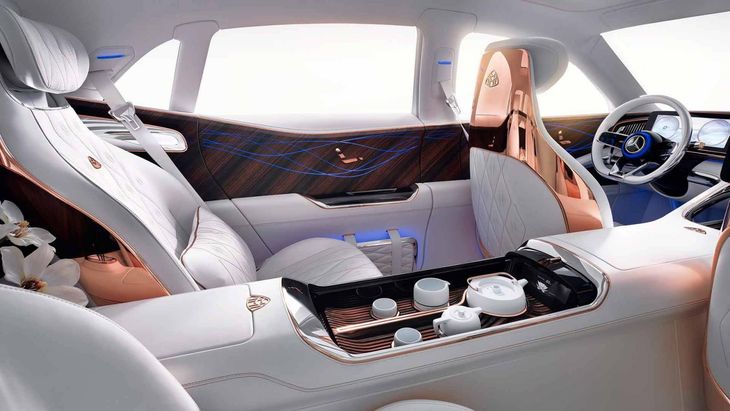 Rear passengers have a wide range of comfort features at their disposal. Tea anyone?

Rear passengers can also drink tea! Yes, there is a dedicated tea service back there with the tray made from "Magic Wood" ebony and housing a high-quality tea set. When you are done with your tea session, simply push a button and the tea service electronically retracts into the centre console under a sliding cover in high-gloss black.
Comfort is further enhanced with mood-specific music choices and passengers can select various relaxation programs with music, lights, fragrance and massage functions combining to offer ultimate relaxation.
The driver has access to Widescreen Cockpit with two 12.3 inch digital displays serving as the instrument cluster and infotainment system. Dark ebony or "Magic Wood" trim is used, merging Western and Eastern influences.
Reports indicate that Mercedes-Maybach may introduce an SUV at some stage in the future and it's unlikely to follow direction from this concept, but rather use the GLS as a starting point instead.

Buy a Mercedes-Benz GLS on Cars.co.za
Related Content
Update: Mercedes-Maybach Reveals G650 Landaulet (Video)
Vision Mercedes-Maybach 6 Cabriolet Shown