Toyota has hit the refresh button on its C-HR and we took the opportunity to sample the updated compact family car during its local launch in the Western Cape this week. Take a look at what's changed and what you can expect from this latest iteration of the C-HR…
Upon its local release back in 2017, the C-HR was the second TNGA product (after the Prius) to reach local shores. At the time, it turned heads with its edgy and sporty looks, but it's definitely not everyone's cup of tea, especially if you are, like most South African car buyers, conservative in your purchasing decisions. Toyota SA knew the C-HR wouldn't be a volume seller, but even so, it still manages to garner reasonable sales number (151 units were sold in January 2020). In Europe, however, the C-HR is hugely popular, especially in Hybrid guise (the C-HR hybrid is not sold in South Africa). Now, in an effort to keep the C-HR relevant in an increasingly crowded segment, Toyota has given the model a mild styling upgrade, replete with a host of new equipment features.
Tweaked styling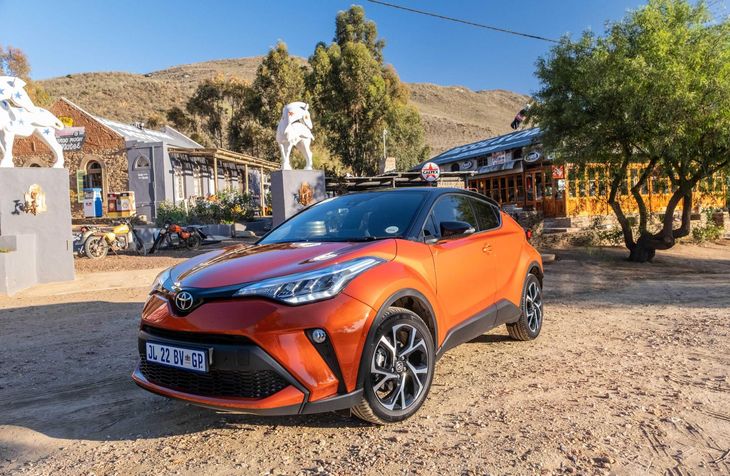 The C-HR retains its edgy styling and remains one of the more flamboyant design offerings in the small crossover segment.
In terms of exterior styling changes to the front of the C-HR, the front spoiler lip is now in body colour and the bumper has been widened; LED headlights are standard on all derivatives (Standard, Plus and Luxury); the fog lights have been repositioned and side air intakes are more vertical in appearance. At the rear, the large red tail-light clusters are connected by a gloss black spoiler.
There are also some striking body colours on offer including the new Inferno Orange and Oxide Bronze (offered on Standard and Plus trim), while the high-spec Luxury trim can be had in a 2-tone design with a black roof. The C-HR, in our opinion, is still one of the best looking compact family cars/small crossovers in the new-vehicle market.
Safer and more connected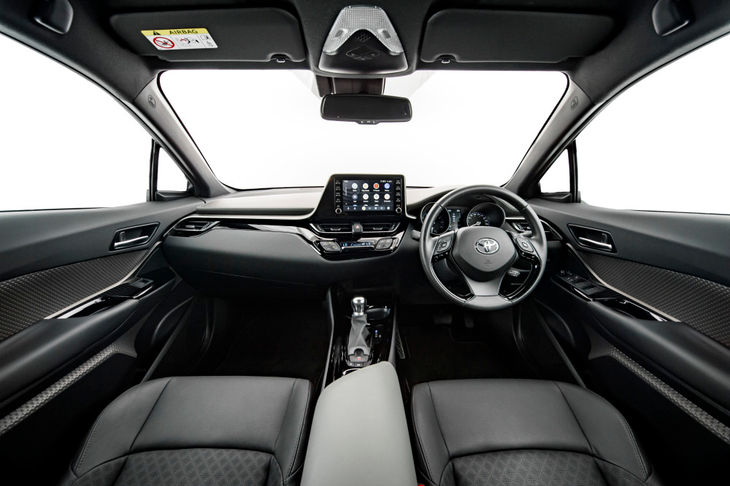 A bigger infotainment screen with Android Auto and Apple CarPlay is a welcome addition to the specification sheet.
The big change for this update, however, pertains to C-HR's feature specification: the model now gains a larger 8-inch infotainment screen, which is equipped with Android Auto and Apple CarPlay capability. Toyota has been late to the party in this regard, but the good news is these connectivity features will be rolled out across other Toyota models in due course.
Safety specification has also been beefed up – the C-HR now has 6 airbags as standard (previously only 2). Moreover, Toyota Safety Sense makes its way into the Luxury trim, which adds features such as Blind-spot Monitoring (BSM), Lane Change Assist (LCA), Rear Cross Traffic Alert (RCTA), Pre-crash system, Adaptive Cruise Control (ACC) and Lane Keeping Assist.
What's it like to drive?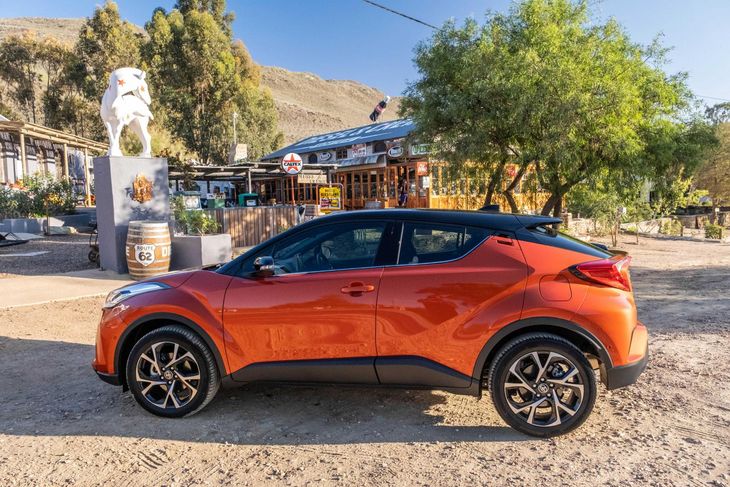 It's been a while since we drove the C-HR and we were keen to re-acquaint ourselves with the product. The familiar turbocharged 1.2-litre petrol engine still does duty under the bonnet with outputs of 85 kW and 185 Nm and comes mated with either a 6-speed manual gearbox or continuously-variable automatic transmission (CVT).

The launch route was lengthy and took us from Cape Town to George via the popular Route 62, which was a great opportunity to experience the capability of the C-HR on the open road. Its engine performs surprisingly well with good overall acceleration and cruising ability. We sampled the CVT and we are pleased to report that it's not as annoying and cumbersome to drive as some other CVTs on the market.

The C-HR gets up to highway speed in good time and you can toggle between drive modes such as Normal, Eco and Sport depending on your driving needs. Overtaking is done swiftly and without much fuss. Toyota claims 6.4 L/100 km for the C-HR CVT and we saw returns of around 7.8 L/100km during our drive.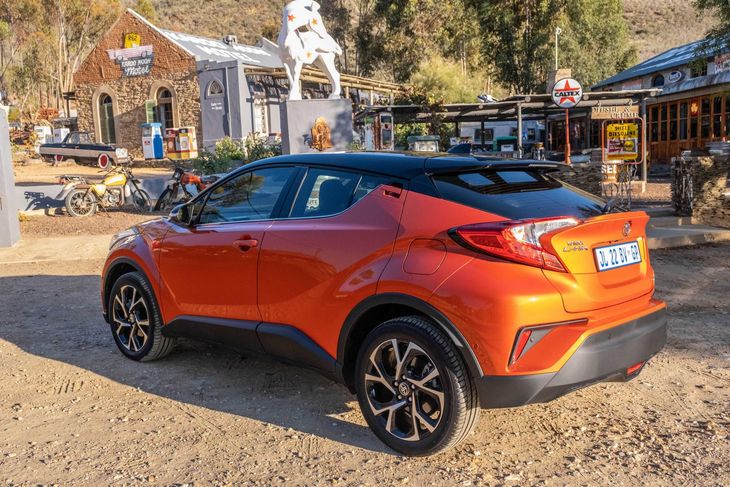 It has a solidly planted feel which gives the driver some confidence through corners. The CH-R also delivers a comfortable ride and while the suspension soaks up imperfections well, it also has a firmness to it which gives a bit of a sporty feel. The C-HR's electronic steering has been tweaked too and while it's light in feel, it's also quite direct.
We must also mention that the seats in the C-HR are very comfortable and the soft cushioning was very much appreciated on this longer drive. As for the infotainment system, Google Maps was easily connected via Android Auto and we even connected to the car's WiFi which comes with a complimentary 15GB of data. Perceived interior build quality is still very good.
There are, however, some well-known drawbacks to the C-HR that consumers need to be aware of. Firstly, rearward visibility is poor due to an oversize C-pillar/door moulding. Secondly, due to its compact dimensions, rear passenger space is also on the tight side and the load bay is small for a car in this segment, offering a claimed 328 litres. So, in terms of practicality, the C-HR lags behind the best in this segment.
Look at specification details for the Toyota C-HR range here!
Let's talk money…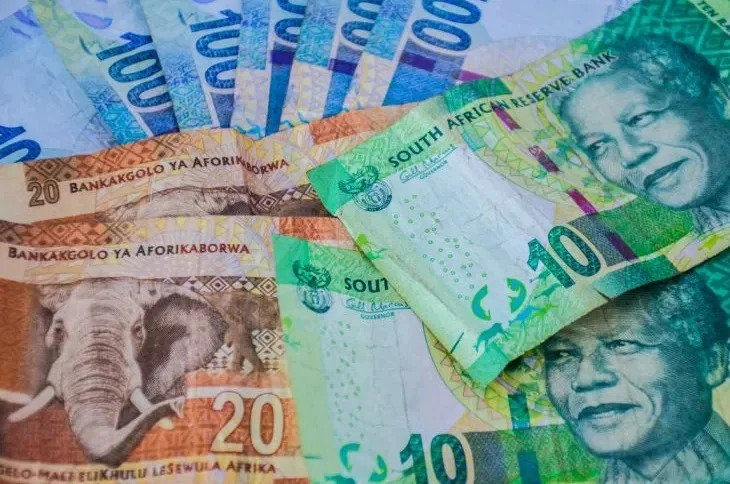 The Toyota C-HR has the style but lacks the practicality to effectively compete in this segment, making it a pricey niche choice.
It's interesting to note that when the C-HR came to market in 2017, pricing started at R318 500 and went up to R356 000 for the top-spec derivative. Fast forward to the present and the starting point is now at R371 700 for the Standard derivative and going all the way up to R476 600 for the top-of-the-range C-HR Luxury. You can get into a spacious Toyota RAV4 for that money.
While we applaud the latest safety and tech upgrades, the C-HR has become a pricey proposition when you factor in its practicality woes and similarly-sized products on offer, such as the Hyundai Kona and Mazda CX-3 which can be had for much less money. As a result, buyers may be tempted to look for more practical options or higher-value offerings, especially in the tough economic environment that is currently gripping the country.

The C-HR is not an ideal compact family car but it does remain an enticing proposition for young empty-nesters who place more value on style and care less about practicality. For those looking for more practical options, there are a myriad of options available in the R380 000 - R500 000 price range. With that said, the C-HR will likely remain a fringe player, albeit a stylish one.
Toyota C-HR - Price in South Africa
The Toyota C-HR is sold with a 6 services /90 000 km service plan, with service intervals set at 15 000 km. A 3 year/100 000 km warranty is also provided.
Toyota C-HR 1.2T - R371 700
Toyota C-HR 1.2T Plus - R403 000
Toyota C-HR 1.2T Plus CVT - R415 100
Toyota C-HR 1.2T Luxury CVT - R476 600
Buy a Toyota C-HR on Cars.co.za
Related Content
Toyota Teases New Compact SUV Ahead of Geneva
Toyota C-HR 1.2T Luxury (2018) Quick Review