New Toyota C-HR Specs & Prices in South Africa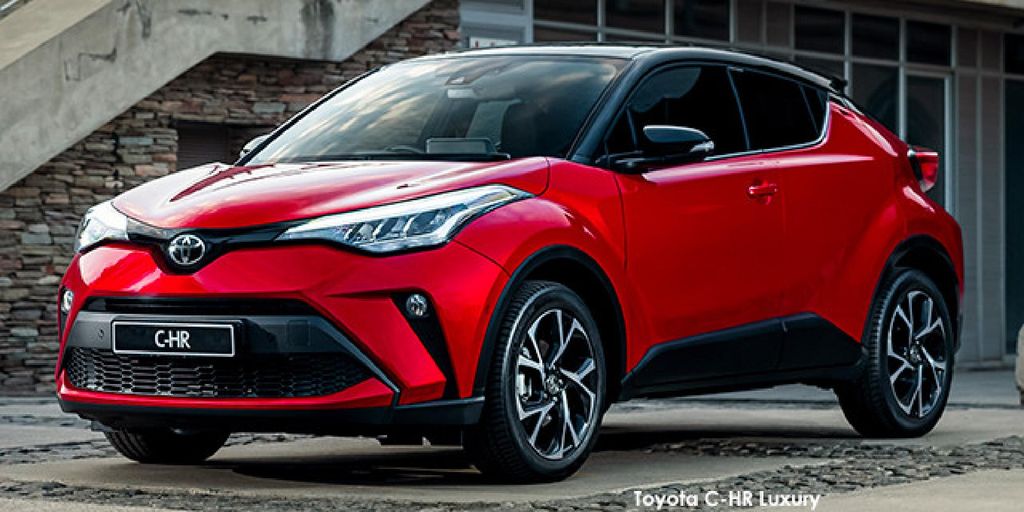 Make the right choice, see how the
Toyota C-HR
models compare:
Model
Price (R)
Efficiency
(l/100km)
Emissions
g/km
0-100
Kph
1.2T
R 379 100
6.3
141
10.9s
1.2T Plus
R 411 100
6.3
141
10.9s
1.2T Plus auto
R 423 400
6.4
144
11.1s
1.2T Luxury
R 486 100
6.4
144
11.1s
New vehicle data and images supplied by and © copyright of duoporta vehicle information specialists.
Disclaimer: Although utmost care is taken in supplying accurate data and images, Cars.co.za, Duoporta management, employees or sources may not be held responsible for any errors, omissions or any loss incurred. A final quotation will be supplied by the relevant dealer upon request.
Get a quote / Request a test drive
We'll get one of our trusted partners to contact you and provide you with all the details you need.
Your browser seems to be outdated or not supported by this site. Please update it to the latest version to complete your enquiry.