The Toyota Urban Cruiser arrived in SA showrooms in early March 2021 and, during the Indian-made model's first month on the local market, the Japanese brand sold almost 1 000 units of the newcomer. We evaluate a range-topping 1.5 XR derivative to find out why the Urban Cruiser has garnered instant sales success.
We like: Great value for money, engaging to drive, competent on gravel roads, generous spec.
We don't like: Short gearing, so-so build quality and poor wind insulation.
Fast Facts
Model Tested: Toyota Urban Cruiser 1.5 XR
Price: R294 500 (April 2021)
Engine: 1.5-litre naturally-aspirated 4-cylinder petrol
Power/Torque: 77 kW and 138 Nm
Transmission: 5-speed manual
Fuel efficiency: 6.2 L/100 km
Load space: 328 litres
Serious about buying?
Some Toyota dealerships regularly offer great deals. See our Car Specials page here!

What is the Toyota Urban Cruiser?
While it may have a Toyota badge on its grille, the Urban Cruiser is, in fact, a rebadged Suzuki Vitara Brezza – that fact has been well publicised and, therefore, won't come as a surprise to most consumers. The Toyota Urban Cruiser is the second project resulting from a Toyota/Suzuki tie-up that was announced back in 2016. Without going into too many specifics, Toyota wanted to increase its foothold in the up-and-coming Indian market, where Maruti Suzuki reigns supreme. In return for building Toyota-badged versions of some of its own models, Suzuki got access to TMC's hybrid technology.
Product-wise, Toyota got the Starlet and Urban Cruiser, based on the Baleno compact hatchback and Vitara Brezza respectively, which are 2 popular models on the Indian subcontinent. Suzuki, on the other hand, got the Across, which is essentially a hybrid RAV4 with a cuter nose and the Swace – a rebadged Corolla Sports Touring (it's a station wagon, in case you were wondering) for the European market.
Despite the outcry on social media, Toyota is not squashing Suzuki, but we can't imagine the latter brand being too happy when it looks at the sales figures of the Starlet and Urban Cruiser, which are much higher than those of their Suzuki-badged counterparts. Despite this, Suzuki's products are flying out of new-vehicle showrooms and the brand continues to surpass its own sales records.
But, we digress. The Urban Cruiser is mechanically identical to the Suzuki Vitara Brezza, but Toyota has given its small crossover a slightly different face to differentiate it from its Suzuki-badged sibling.
Suzuki Vitara Brezza vs Toyota Urban Cruiser - Key differences
Just how good is the new Toyota Urban Cruiser and should it be on your compact family-car shortlist? Let's take a closer look…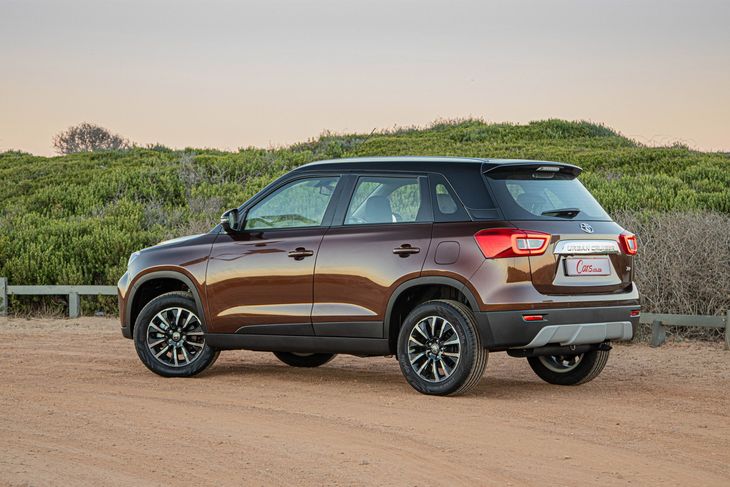 How it performs in terms of...
Performance and efficiency
Under the bonnet of the Toyota Urban Cruiser is a 1.5-litre naturally-aspirated petrol engine. It produces 77 kW and 138 Nm, which may not sound like much, but considering that the Urban Cruiser weighs just 1 130 kg, the engine doesn't need to work hard to get the vehicle moving. One of the many good things about the Suzuki-sourced engine is its eagerness. It's a rev-happy motor that's keen to deliver.
A key to the sensation of "eagerness" is the newcomer's gearbox. Although an automatic transmission is available in the range, our test unit came equipped with a 5-speed manual transmission, which seemed near-perfectly matched with the performance characteristics of the motor. Those who still regard "stick-shift" as the purest and most engaging form of driving will be utterly delighted by just how pleasant this gearbox and clutch combination is. The actions of the clutch pedal and shifter are effortless and positive, plus the gearbox's ratios are quite short, which aids the illusion of "fast progress".
The majority of Indian-made cars we've tested through the years have had short gearing, which is understandable, given the tremendous traffic congestion in that country's major cities and, therefore, the comparatively low average speeds vehicles achieve in that market. We understand that travelling at 120 kph is quite rare in India; passenger vehicles are driven comfortably under 100 kph most of the time.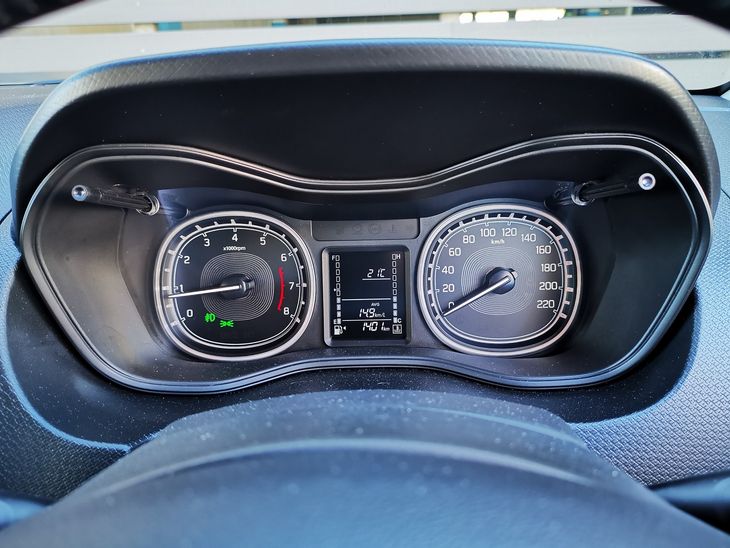 Crisp and clear dials are on offer. 14.9 km/L translates to 6.7 L/100 km.
In South Africa, this is somewhat of a drawback, however. While the Toyota Urban Cruiser can easily accelerate up to 120 kph (and will strive beyond the national speed limit with relative ease), the 1.5 XR's short gearing means the engine will be revving at over the 3 000-rpm mark at that velocity. This presents a couple of issues...
Firstly, the engine note is a tad harsh – the Urban Cruiser doesn't quite have sufficient noise insulation to suppress all of the motor's buzziness and secondly, your fuel economy will suffer. A 6th gear would be nice, but given the Toyota's keen/pocket-friendly pricing, we can't complain too much. We also noticed a fair amount of wind noise, but this can be countered by cranking up the audio system's volume.
Speaking of fuel economy, the 1.5-litre engine proved impressively frugal, despite the less-than-ideal short gearing. Toyota claims an average figure of 6.2 L/100 km and, at the end of the test unit's tenure in our fleet, its trip computer had a combined-figure readout of 6.7 L/100 km. The fuel tank capacity is 48 litres, which gives the Toyota Urban Cruiser an estimated range of 774 km.
Ride and handling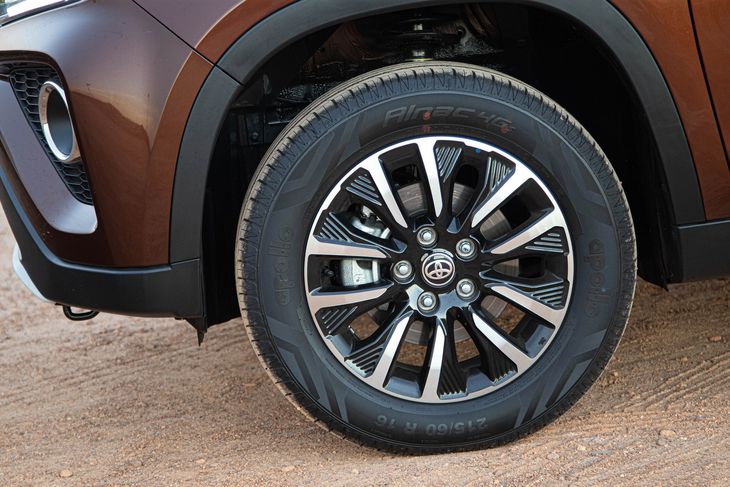 These wheels look good and the higher-profile rubber does a good job of soaking up the road's imperfections.
As we've mentioned, the Toyota Urban Cruiser tips the scales at just over 1.1 tonnes and, as a result, the newcomer feels nimble and agile in general traffic conditions. The steering setup is good, with minimal effort required to turn the 'wheel from lock to lock. The tiller's quite responsive too, making the Urban Cruiser quite entertaining to drive... As the adage goes, it's more fun to drive a slow car fast than vice versa. Granted, it's still a top-heavy compact family car and the laws of physics do apply, so don't pitch the 1.5 XR into your favourite traffic circle under the misimpression you're in a family-sized GT 86!
While the steering column is only adjustable for rake, the height-adjustable driver's seat means you can get into a comfortable driving position with ease. The ride quality is good too, with the 215/60 rubber-wrapped 17-inch wheels blending comfort with style. The higher-profile tyres coped well with the ruts and undulations of some poor roads and offered good grip when we decided to venture off the tarmac.
While the vast majority of Urban Cruisers will live up to their name and spend the majority of their "working lives" in and around urban areas, we had an inkling the newcomer would be competent on the dirt. Toyota claims the ground clearance of its Urban Cruiser is 198 mm and a glance at the short nose and rear suggested potentially usable approach and departure angles.
But let's make it clear right now, this is not a 4x4 vehicle and it does not have the necessary mechanical parts to tackle a 4x4 course, but should that dirt road to your friend's farm take a turn for the worse, the Urban Cruiser is well up to the task. That short gearing we moaned about earlier came in handy as the first gear will effectively double up as a "makeshift low-range mode" and we managed to climb up a particularly sandy road with the 1.5 XR. To reiterate, the Toyota is NOT a 4x4, but if you know what you're doing, the little Urban Cruiser is far more capable than its city-slicker name suggests.
Interior execution and features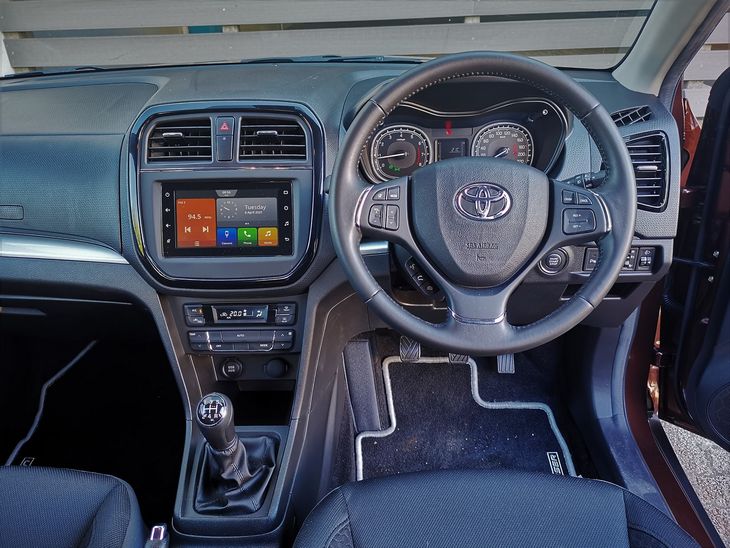 Functional design with all the gadgets you're likely to need, plus a charming 5-speed manual gearbox that enjoys being churned.
There are 3 levels of trim to choose from in the Urban Cruiser range and even the entry-level version boasts a commendable level of standard specification. The 1.5 XR derivative adds LED fog lamps, automatically activated headlights, cruise control, an auto-dimming rear-view mirror, rain-sensing wipers, dual 12V outlets, a front armrest, a leather steering wheel and a pair of additional speakers.
Those luxury features are in addition to climate control (auto aircon), a reverse-view camera, rear parking sensors and touchscreen infotainment system replete with USB/Bluetooth/Apple CarPlay/Android Auto connectivity. The vehicle also comes with the Toyota Connect telematics system, which includes an in-car Wi-Fi hotspot and a complimentary 15 GB of data.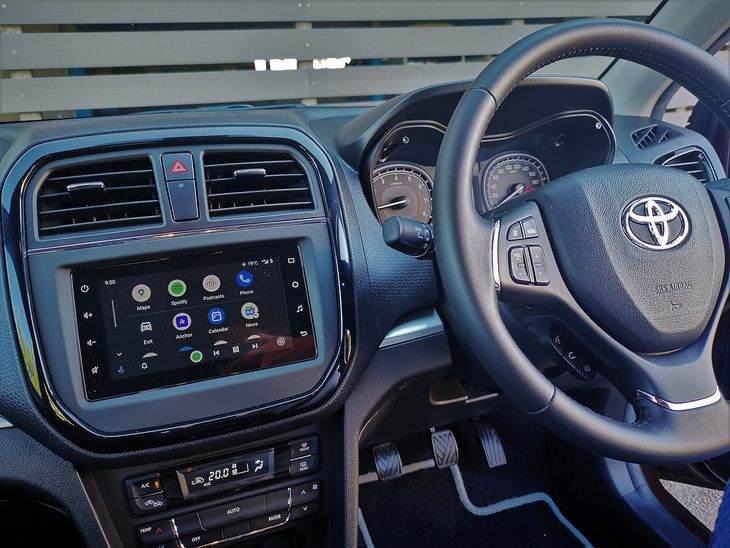 Climate control and Apple CarPlay/Android Auto for under R300k? Winning.
Meanwhile, the Toyota Urban Cruiser's cabin layout is simple and traditional. There's a refreshing honesty here and no attempt on the part of its maker to "dress mutton as lamb". The car's interior feels well put together – there's a distinct impression the vehicle was designed with longevity in mind. There are admittedly some cheap-feeling plastics, but again, we're moaning unreasonably as the model's pricing starts just under R250 000. This is a vehicle aimed at cash-strapped consumers and for the money, the 1.5 XR offers an abundance of features to compensate for the made-to-cost feeling of some materials.
When it comes to safety, the Toyota Urban Cruiser features driver and front-passenger airbags, side-protection beams and ISOfix child-seat mounting points. We would have liked to have seen some form of stability or traction control fitted, but that would obviously impact the asking price. The Suzuki version of the vehicle scored 4 stars in the Global NCAP test, which shows the structure is reasonably robust.
Practicality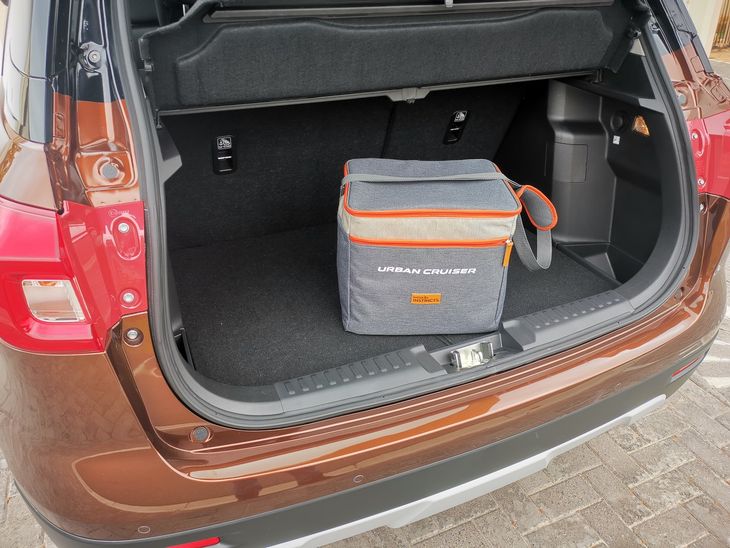 Toyota claims a luggage capacity of 328 litres for the Urban Cruiser.
With a somewhat stubby wheelbase of 2 500 mm and a claimed load-bay capacity of 328 litres, the Toyota Urban Cruiser is not the most practical vehicle in its class, but the luggage area offers enough space to accommodate 2 large suitcases. We also appreciated the additional storage wells on the sides. If you want to transport more detritus, you can flop the rear seatback forward in a 60/40 configuration, but note that it doesn't fold all the way flat. Toyota offers the Urban Cruiser with a full-size spare wheel (located under the load-bay floor).
Space for rear passengers is adequate, but not the best for seating taller (or adult) occupants; there's sufficient headroom back there, but the legroom is a bit tight. To its credit, the Urban Cruiser comes equipped with ISOfix anchor points for baby seats, but its rear compartment is best suited to accommodating children and teenagers, providing your son doesn't play lock for a high-school rugby team.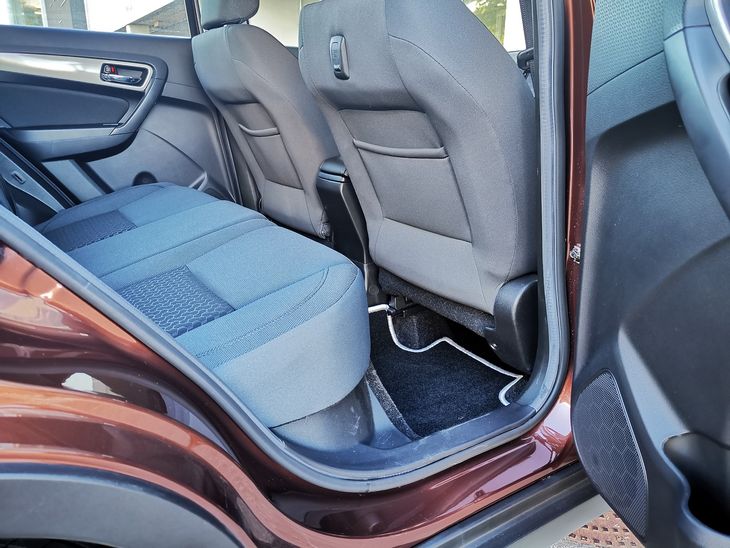 Rear legroom is adequate for most, but tall adults might find it a bit tight in the back.
How much does the Toyota Urban Cruiser cost in South Africa?
Pricing for the Toyota Urban Cruiser starts from R247 900 and the 1.5 XR derivative tested here retails for R294 500 (April 2021). The Toyota Urban Cruiser is sold with a 3-year/100 000 km warranty and a 3 services/45 000 km service plan. Intervals are every 12 months/15 000 km. Customers can purchase an additional service plan and warranty options via the brand's 220-strong dealer network.
Buy a new or used Toyota Urban Cruiser on Cars.co.za
Verdict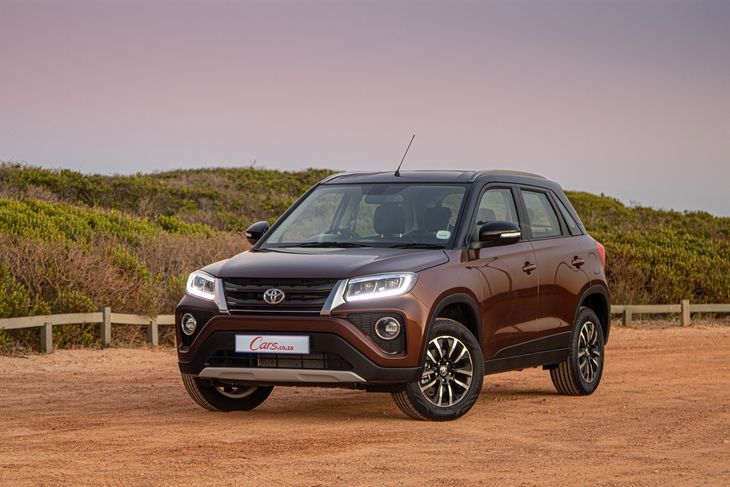 The Urban Cruiser offers exceptional value for money, and it will sell in droves.
Given the sheer number of Toyota Urban Cruisers already on the road, it's clear that "value for money" and the sterling brand reputation of the 3-time #CarsAwards – powered by WesBank Brand of the Year winner still play powerful roles in the local motoring landscape. The South African car-buying public has been subjected to Covid-19 pandemic, unpredictable exchange rates, fluctuating fuel prices and much much more throughout the past year, but despite the rises in the cost of living (and car prices), it's great to see there's still some excellent value for money to be had out there.
There's a refreshing honesty about the Toyota Urban Cruiser (and its Suzuki Vitara Brezza twin, for that matter). It does the basics right, plus offers plenty of features and space for a small family, all for a pocket-friendly price under R350k. It's also pleasant to drive and anything but boring. Granted, the short gearing and marginal interior plastics are drawbacks, but at this price, they're quite easy to forgive.
Further Reading
Toyota Urban Cruiser specs and price
Suzuki Vitara Brezza vs Toyota Urban Cruiser - Key differences
Suzuki Vitara Brezza launch review
Toyota Urban Cruiser video review