Toyota has announced a number of subtle changes to its Hilux SRX and Fortuner models aimed at upping their appeal to leisure-oriented buyers.
With more than 30 000 units sold since its introduction in February, Toyota's venerable Hilux remains a South African darling. Its SUV sibling, the Fortuner, is also a firm favourite. But the competition is heating up and market trends are changing. Based on months of in-depth research, Toyota has now announced a slightly revised product offering that is said to be more in tune with leisure buyers' requirements.
Toyota Hilux SRX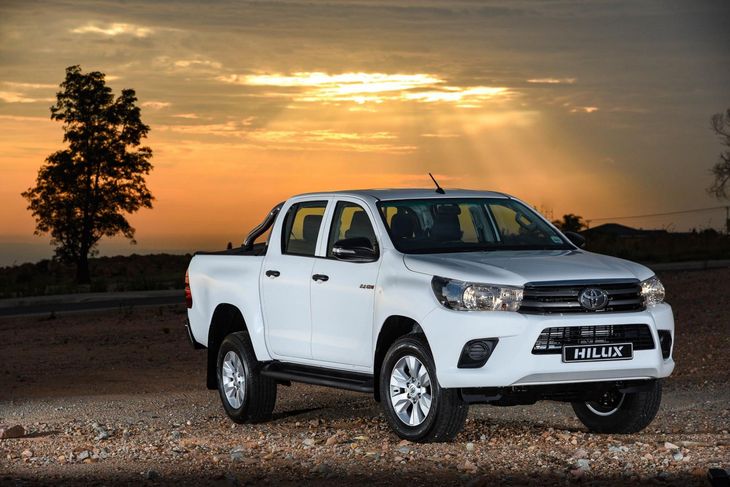 Hilux SRX now features the Raider models' wider stance and alloy wheels.
Ford has been doing brisk business with the more stylish derivatives of its Ranger 2.2-litre turbodiesel model, and it is arguably those vehicles that are most in Toyota's sights with the enhanced Hilux SRX offering. The SRX now features the wider body of the Raider models, so gains 55 mm in width courtesy of the more muscular over-fenders as well as a wider front bumper. Interestingly, this change applies to Double-Cab and Single-Cab SRX models – Xtra-Cab derivatives already offer this bold look. Also now included in the package are stylish 17-inch wheels instead of the previous steel wheel design. These wheels are the same as featured on the Raider derivatives and are shod with 265/65/R17 all-terrain rubber.
Watch a brief clip of the Hilux SRX in action:
The Hilux SRX is available with Toyota's smooth and powerful new 110 kW 2.4-litre turbodiesel engine, or the 2.7-litre petrol.
The pricing of the Hilux SRX models have been adjusted upwards slightly. For latest pricing, go here.
Toyota Fortuner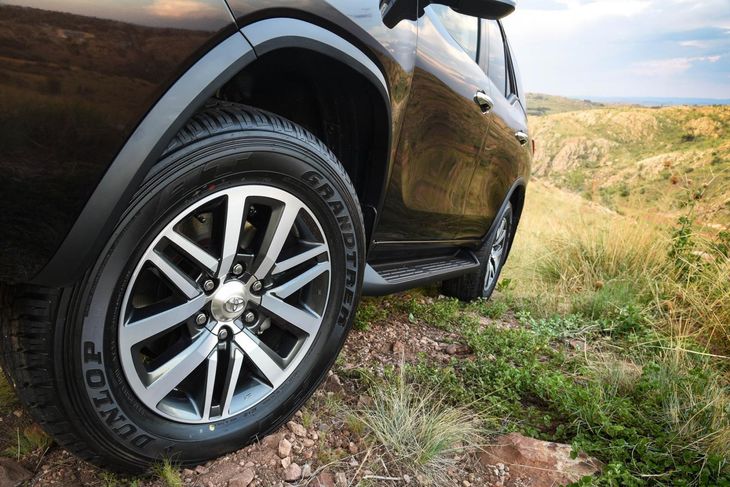 Stylish new 18-inch wheels for top-spec Fortuners are now standard.
On the Fortuner front, where the brand faces a challenge from an expanded Ford Everest offering, Toyota has added stylish 18-inch wheels shod with 265/60/R18 tyres to the standard specification of its 2.8 GD-6 and 4.0 V6 derivatives. The 2.4 GD-6 and 2.7-litre petrol offerings continue with their 17-inch wheels, but gain leather upholstery instead of the previous cloth trim.
The pricing of the majority of the affected Fortuner models has very slightly increased. For the latest pricing, go here.
Watch a brief clip of the Fortuner in action:
Further Reading (Hilux)
Toyota Hilux 2.8 GD-6 Double-Cab Raider 4x4 Auto (2016) Review
Comparative Review: Hilux vs Amarok vs Ranger vs KB (2016)
Toyota Hilux vs Ford Ranger Off-road & Review Video (2016)
Interested in buying a Hilux?
Further Reading (Fortuner)
Toyota Fortuner 2.4 GD-6 (2016) Review
Toyota Fortuner 2.8 GD-6 4x4 Auto vs Ford Everest 3.2 XLT (2016) Review + Video
Interested in buying a Fortuner?