The new 12th-generation Toyota Corolla has arrived in South Africa. What are the key differences between the outgoing Corolla and its successor?
The Toyota Corolla is an iconic vehicle globally, with more than 45-million Corollas sold worldwide. Toyota goes on to make the claim that it's the best-selling car, ever. Locally, the Toyota Corolla has a long history in South Africa too, more than 40 years, in fact, starting with the introduction and local production of the third-generation Corolla in 1973.
In March 2020, Toyota South Africa introduced the 12th-generation Corolla sedan. We mention sedan, as Toyota South Africa also sells a Corolla hatchback, which we've had some experience with. There's also the Corolla Quest, a pocket-friendly model. What has changed between the 11th-generation Toyota Corolla and the 12th-generation Corolla?
Toyota Corolla Key Changes
Dimensions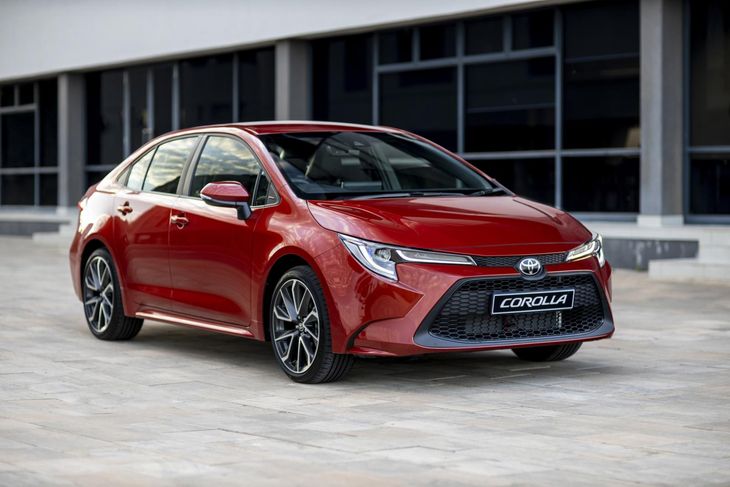 The 12th-generation Corolla is built on Toyota's New Global Architecture (TNGA) platform, which the Japanese brand says gives it better driving characteristics and focuses on more comfort. Due to a platform change, the dimensions of the Toyota Corolla have changed albeit slightly. The outgoing model had a height/width//length/wheelbase of 1 465mm, 1 775mm, 4 620mm and 2 700mm respectively. In comparison, the newcomer has a height/width//length/wheelbase of 1 435mm, 1 780 mm, 4 630mm and 2 700mm. There's not much difference here, but Toyota claims an improvement in luggage capacity with 470 litres being available over the outgoing Corolla's 452 litres.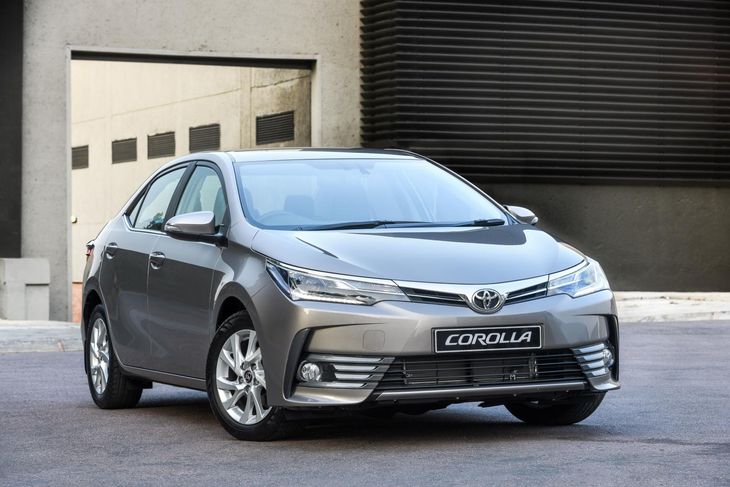 Engines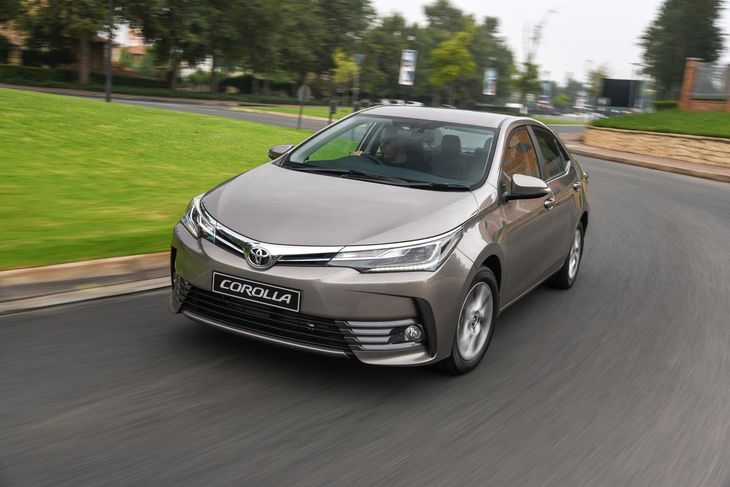 There was an assortment of both petrol and diesel options for the 11th-generation Toyota Corolla. The range started with a 1.3-litre derivative with 73 kW and 128 Nm of torque, moving up to a 1.6-litre engine with 90 kW and 154 Nm. At the top of the petrol pile was the 1.8-litre engine with 103 kW and 173 Nm. For those favouring low economy and strong in-gear shove, there was a 66 kW 205 Nm 1.4-litre turbodiesel engine. Both a manual gearbox and a CVT were offered.
The 12th-generation Toyota Corolla has 2 engine options, both of which are petrol. At the entry point is a 104 kW / 171 Nm 1.8-litre naturally-aspirated petrol engine. The second engine is a new 2.0-litre petrol engine which offers 125 kW and 200 Nm. A CVT is exclusive to the entry-level 12th-generation Corolla, while the top-spec model has the choice of either a 6-speed manual transmission or a 10-step CVT. If you're hopeful for turbocharged engines, then you'll have to look to the Corolla hatchback range with the 85 kW/185 Nm 1.2-litre turbocharged petrol motor.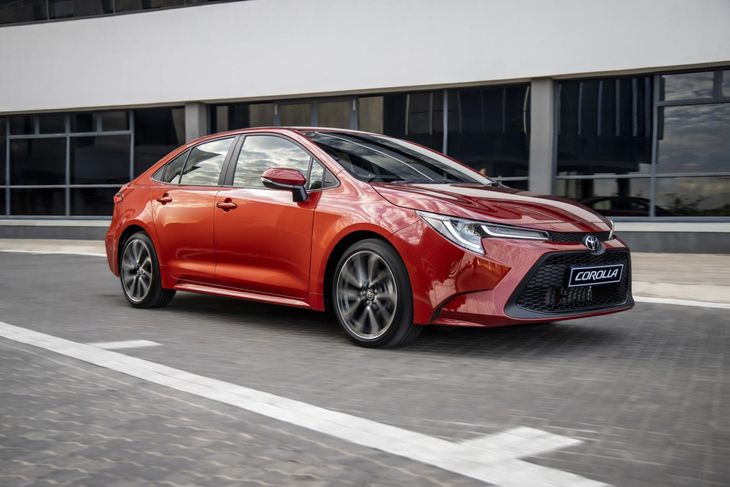 Cabin and Features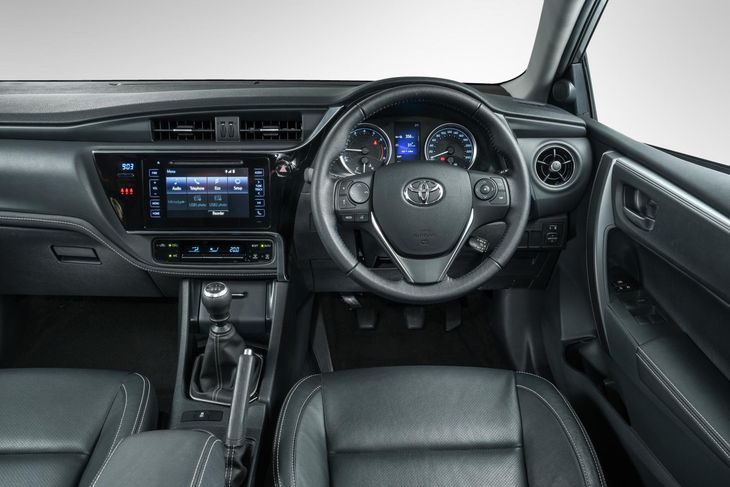 The 11th generation of Toyota Corolla was offered in Esteem, Prestige and Exclusive levels of trim, with a limited-edition Prestige Plus trim coming in the middle of the product lifecycle. It covered the basics with things like LED daytime running lights, 6 airbags, and multifunction steering wheel, USB/Aux/Bluetooth connectivity across the range. The top-spec Exclusive boasted niceties like climate control, auto wipers, keyless entry as well as additional airbags.
The new 12th-generation Toyota Corolla is offered in 2 trim grades: Corolla XS and the range-topping Corolla XR. The XS trim grade includes features such as LED headlights, push-button start, cruise control, automatic climate control, a reverse camera, multi-information display, steering wheel controls with voice control and the aforementioned Apple CarPlay and Android Auto functionality. In terms of safety, a total of 7 airbags are fitted as well as an electronic parking brake, Hill Assist Control and Vehicle Stability Control. The top-spec Corolla XR gains features such as Bi-LED headlights with automatic high-beam, smart entry, two-tone 18-inch alloy wheels, electro-chromatic rear-view mirror, combination leather upholstery, paddle shifters (CVT only) and Toyota's Safety Sense System.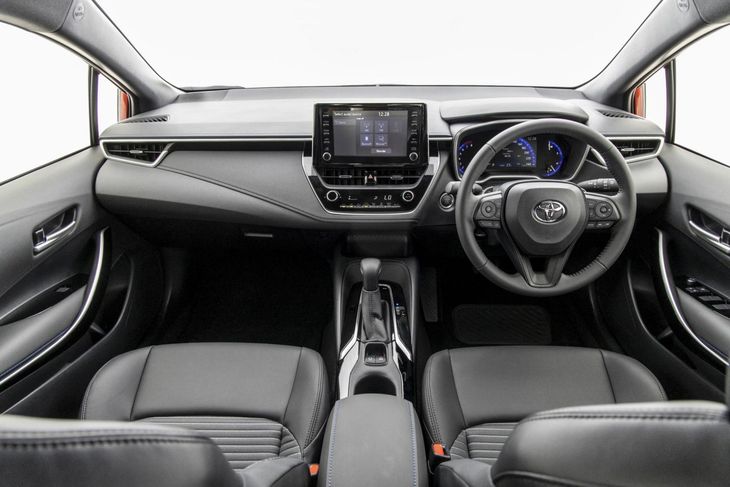 Tech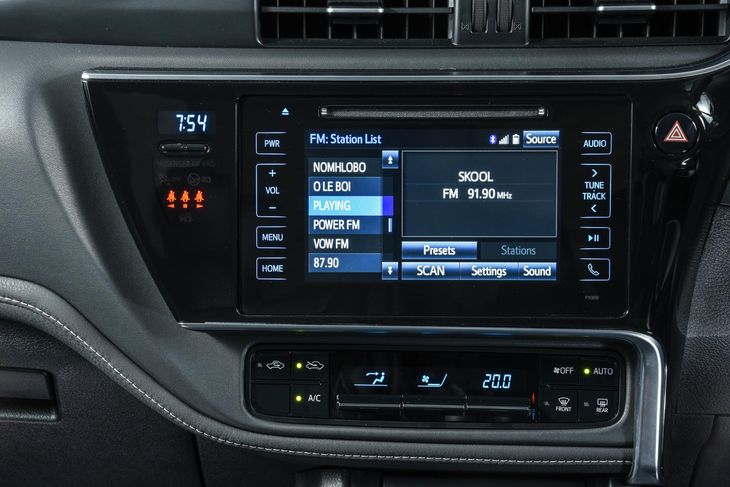 The tech and connectivity depart was one area where Toyota lagged behind its rivals, but with the new 12th-generation Corolla all has been forgiven as it ships standard with a digital dashboard as well as a new touchscreen infotainment unit. This new setup also includes Apple CarPlay and Android Auto, so you make the most of services like Google Maps and music streaming apps like Spotify. Most importantly, it's great to see the addition of some modern safety kit added to the Corolla. As mentioned earlier, the top-spec Corolla comes with Toyota Safety Sense, which includes things like Pre-Crash activation, Blind Spot Monitor, Adaptive All-Speed Cruise Control and Lane Departure Alert.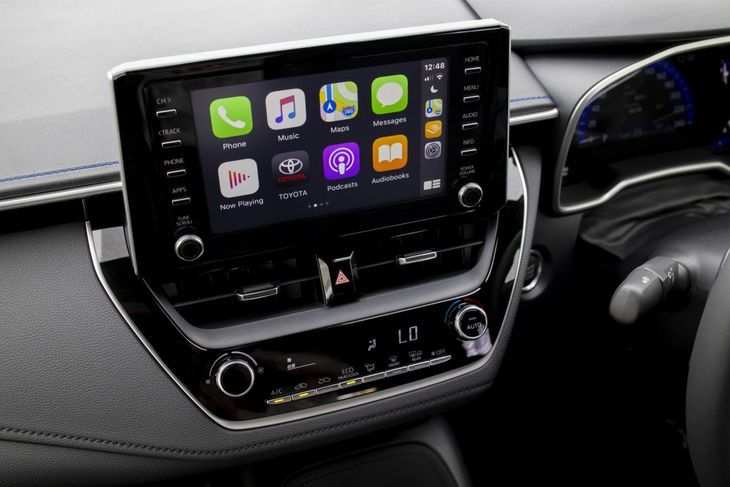 Final Thoughts
The 12th-generation Toyota Corolla has arrived in South African showrooms and should be on sale by the time you read this. Many of you have commented that the newcomer has become quite expensive, but we can see why as it is a big step up from the previous model. The addition of new safety tech and connectivity brings it right up to date.
Cleverly, this pricing strategy has opened the door for a pocket-friendly version of the Corolla. introducing the Toyota Corolla Quest, a locally-assembled model based on the outgoing derivative. It doesn't have all the boys and whistles unlike the new 12th-generation model, but has a 1.8-litre petrol engine and is still as good to drive. You can read a comprehensive review of that model here.
Toyota Corolla Price in South Africa
The new Toyota Corolla is sold with a 3-year/100 000 km warranty and a 6-service/90 000 km service plan.
Corolla 1.8 XS CVT - R372 700
Corolla 2.0 XR manual - R412 300
Corolla 2.0 XR CVT - R425 200
Related content:
Toyota Corolla Hatch 1.2T XS (2019) Review
Toyota Corolla sedan (2020) Specs & Price
Toyota Corolla (2017) First Drive
Toyota Corolla Quest Video Review
Want to buy a Toyota Corolla?