Bentley's flagship SUV is called the Bentayga and it is now available in South Africa. Here are 5 amazing facts about the world's fastest and most powerful luxury SUV.
While its looks are not to everyone's taste, you have to admit that Bentley has done well in creating a super SUV and the Bentayga (its name is formed by adding the first 3 letters of the Crewe-based manufacturer's name and Taiga – a type of Northern hemisphere boreal or snow forest) is one very luxurious offering. Currently, it retails for R3 987 000 and there's just one model available. Many will suggest that it's just a repackaged Audi Q7 underneath, but while that's partly true as it's based on the VW Group's MLB platform, there's been some extensive work done by Bentley to make it that much more special.
That engine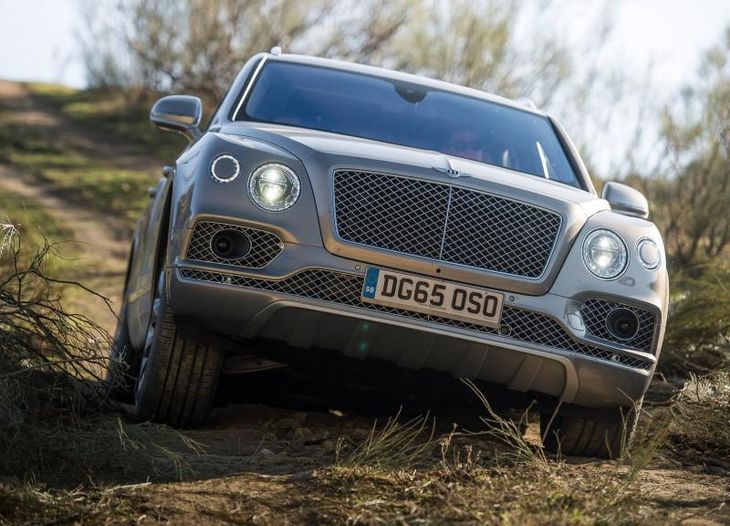 The W12 engine under the bonnet delivers a stonking 447 kW!
Right now there's only one engine offered in the Bentley Bentayga – a massive 6.0-litre twin-turbocharged W12 unit that produces 447 kW and 900 Nm. That's enough shove to send the Bentayga hurtling to 100 kph in just 4.1 seconds, which is jaw-dropping considering how heavy it is.
In future there may be a smaller-engined Bentayga featuring the 4.0-litre twin-turbocharged V8 from the Continental GT. There could also be a Speed version, which offers a few more kilowatts from the big W12. At the time of writing, a turbodiesel powerplant was under consideration, with the high-tech electric turbo V8 from Audi's SQ7 looking most likely to be put into service.
First edition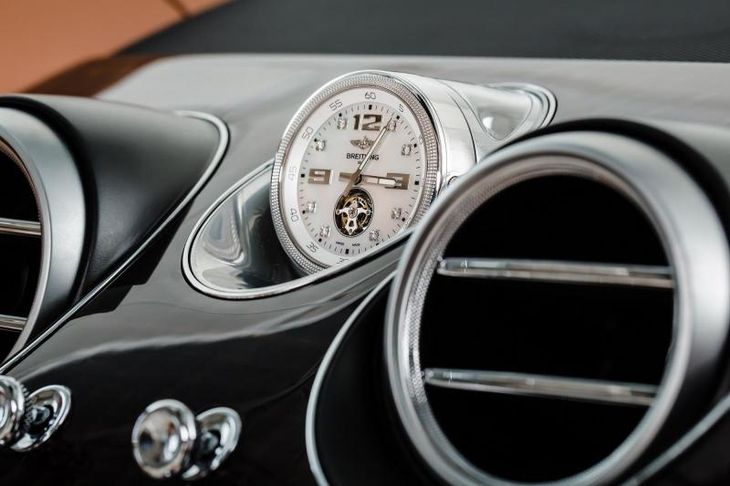 Buy a First Edition Bentayag and you can pick from one of three Breitling watch designs.
Six hundred and eight Bentayga First Edition units will be produced, which is about a sixth of what the factory will be able to assemble in the first year of production. This number is significant as it's the number of metric horsepowers the engine produces. The Bentayga First Edition features Union Jack logos on its front doors, carbon-fibre detailing, special detailing on the 22-inch wheels and in the cabin there are uniquely embroidered seats and stitching. The cherry on the top has to be the unique Breitling watch that comes with the car. Customers can choose from three and the watch values vary from $10k to $21k (approximately R130 000 to R280 000).
The customisation is almost unlimited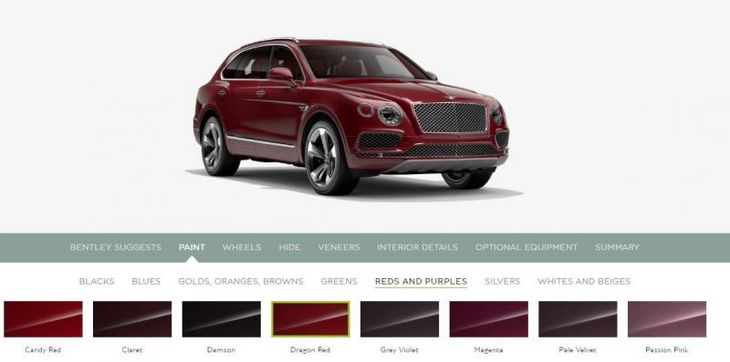 Bentayga customers can delve into a staggering number of options on the online configurator.
There's a good chance no two Bentley Bentaygas are alike as the online configurator offers vast levels of customisation and options. There are incredible variations on colour themes... for example: you don't just get blue, you get seven versions of blue! There are 8 wheel designs to choose from. You can even choose between 2 dedicated rear seats or the standard three-person bench at the rear. The options for carpets, veneer and trim stitching is really daunting, but when you're paying this much for vehicle, you expect only the best. Bentley claims it takes 130 hours for 53 artisans to handcraft each Bentayga cabin.
If this is not enough, you can head to coachbuilding specialists Mulliner who will kit out your Bentayga with even more luxurious features, such as a fly-fishing kit! The one option that's really interesting is the Mulliner "Tourbillon by Breitling" dashboard clock that's wound by the Bentayga's acceleration. The price of this clock is almost as much as the Bentley Bentayga itself.
Offroad ability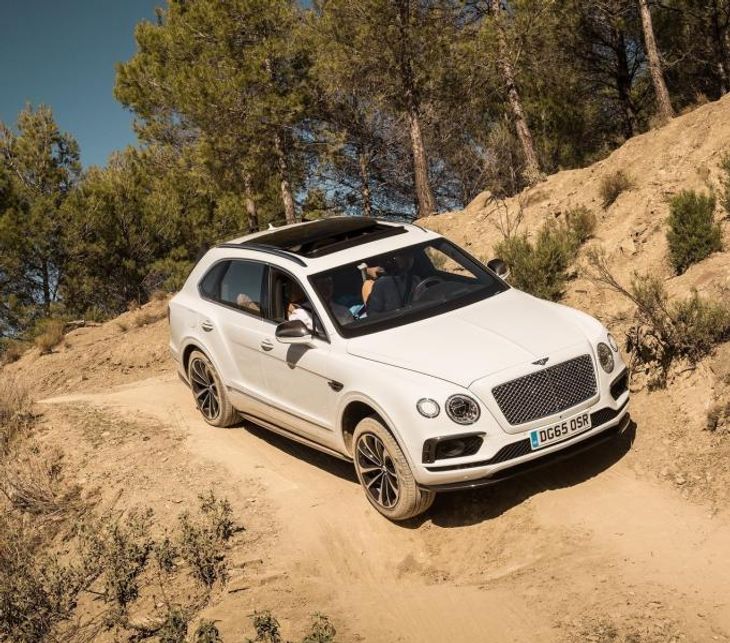 The typical Bentayga is unlikely to ever venture off-road, but that doesn't mean it can't.
"Just because you can doesn't mean you should" is the phrase that comes to mind when you think of the Bentley Bentayga. It's expensive to buy and potentially expensive to repair, so why would you run the risk of damaging it offroad? Bentley has made sure its first SUV can venture offroad by fitting it with adjustable ride height, four-wheel drive and electronic features like hill descent control. The chassis has 8 settings, with four for on road (Comfort, Bentley, Sport, Custom) and four all-terrain modes (Sand dunes, Mud & Trail, Gravel & Dirt, Snow & Grass). It has a ground clearance of 245 mm and can wade in water up to a depth of 500 mm.
Tick the option called All Terrain and you get drive dynamics with off-road settings, underfloor protection and a top-view camera. For peace of mind, there's also a sump camera which lets the driver check for approaching obstacles that can potentially hurt the Bentayga.
The in-car entertainment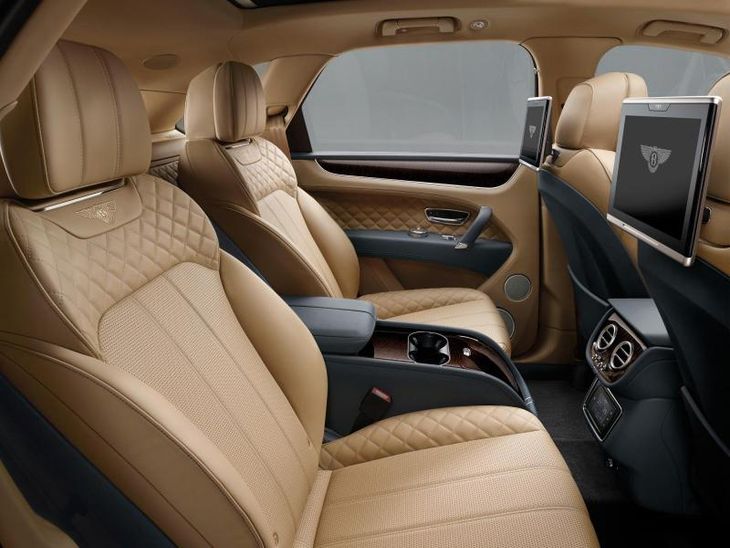 Individual rear seats are among the many option boxes to tick.
You name it, the Bentley Bentayga has it. There's an 8-inch infotainment screen in the dashboard and, for the benefit of the rear passengers, a pair of 10.2-inch detachable tablets as well as a 3.5-inch touchscreen remote, with which occupants can adjust the vehicle's audio and climate settings. There are some optional audio systems available and the one you want is the flagship Naim 20-speaker setup which packs 1 950 Watts.
It's safe too, with a number of features like auto-dipping headlights, auto braking, adaptive cruise control with traffic jam steering and 360-degree cameras.


Related content:
Interested in buying a Bentley?