Car companies will go to extraordinary lengths to ensure that you, the customer, are completely satisfied with its product. However, if you want to spend a bit more on accessories, there's no limit to what car makers are prepared to create. Here are five outrageous car accessories.

BMW M Performance Steering Wheel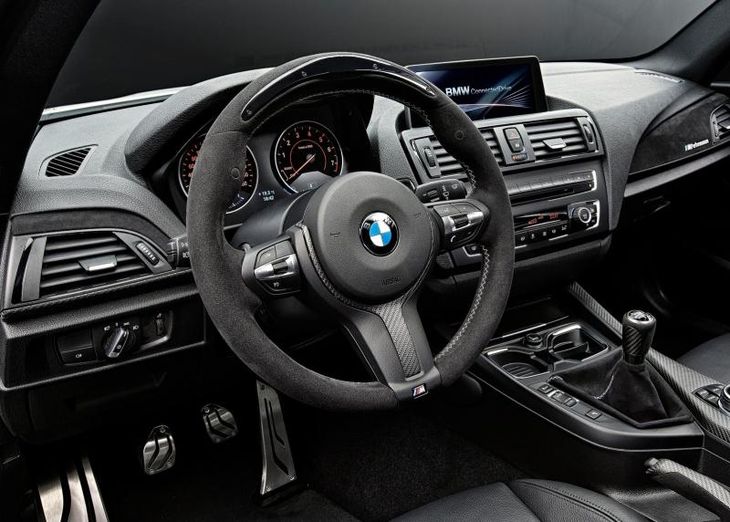 This performance steering wheel looks the part with its Alcantara finish and white cross stitching, but the real magic happens when you switch the vehicle on. The embedded LED display shows efficiency and performance readouts. The various modes (Eco, Sport, Race) have different displays.
In Sport mode you get a stopwatch, fuel consumption and a G-meter. Switch to Race mode and you get a lap-timer which can be used for acceleration runs as well. The LEDs on the outside of the wheel act as a rev counter too. This wheel is perfect for enthusiasts.

Bentley Bentayga Fly Fishing by Mulliner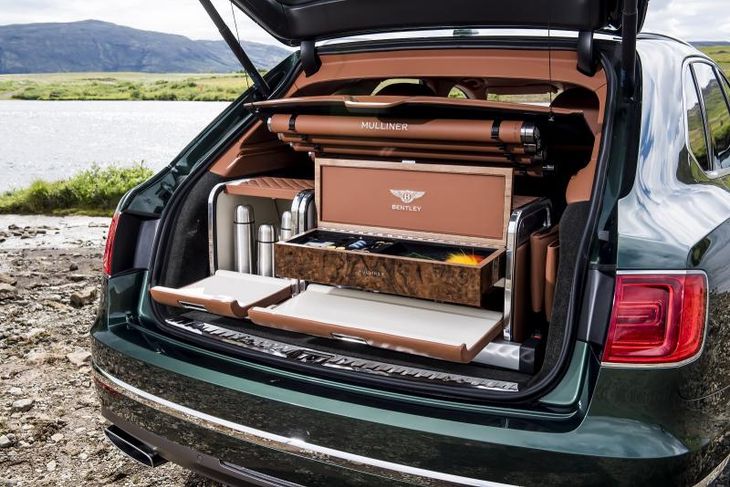 The Bentley Bentayga luxury SUV has just reached our shores (see how much it costs here), but overseas Bentley's bespoke coachbuilding division Mulliner has been hard at work creating the ultimate vehicle for fishermen. Essentially the luggage area has been converted into a master tackle station complete with rod storage, refreshment and a waterproof area to store your wading boots should you venture into the water.
The craftsmanship is exquisite and the materials used are of exceptionally high quality. There's plenty of wood and leather here.
Mercedes-Maybach Champagne Flutes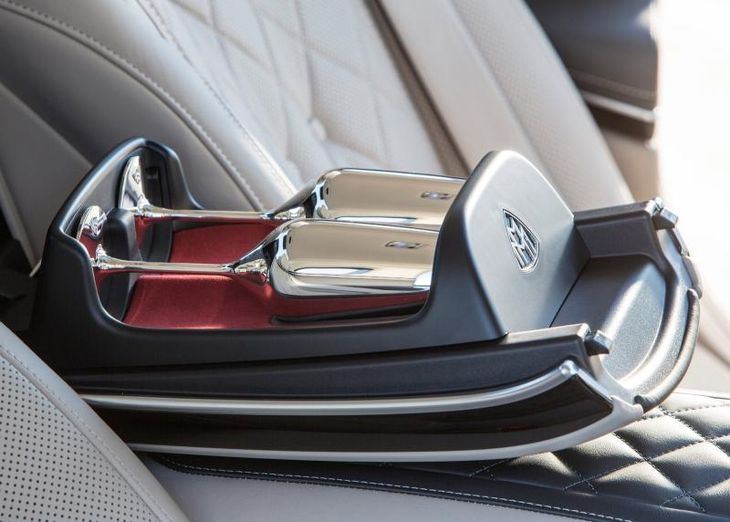 We were quite chuffed to see super luxury brand Maybach make a return to the market, albeit as a subset of the S-Class, not a stand-alone brand. Essentially it's a stretched-out and more luxurious version of the already premium Mercedes-Benz S-Class. It can be customised to the client's exact requirements, meaning the only limit is your bank balance. Anything goes here, but one particular accessory which caught our eye is the R57 000 champagne flutes package.
These branded flutes sit neatly in the rear centre armrest and are designed to fit perfectly into holders to ensure they don't spill. They're made from 925 sterling silver and are hand-polished by precious metal specialists Robbe and Berking.
Range Rover SV Autobiography LWB Event Seating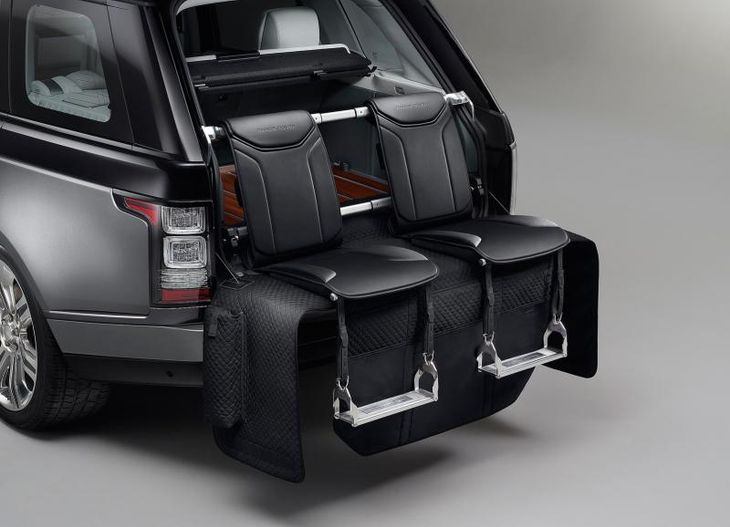 The Range Rover flagship vehicle can be equipped with two clever packaged seats. They're stowed in the luggage compartment but can be quickly and easily deployed for customers. Perfect for the client who enjoys equestrian events... They feature stitched leather wrapped around a strong aluminium frame.
Thule Roof Box for the Koenigsegg Agera R
Supercars are great things, but if they have one major drawback, it has to be the lack of cargo space. Cargo specialists Thule came up with a roof-mounted box that could withstand the high performance associated with a supercar. The Thule Lightning is made from pure carbon fibre so not only is it very light, but it's also strong enough to handle savage top speeds. This one is purpose built for the Swedish Koenigsegg hypercar and costs a reported $20 000 (R300 000) and it includes a set of custom skis. Thule also makes roof boxes for most model of cars, but it's nice to see they cater for the super elite too.