The rise in the number of Haval SUVs on South Africa's roads has been noticeable for some time, but the Chinese brand only recently started reporting its new-vehicle sales figures... and those numbers have raised many eyebrows! We spoke to GWM/Haval's local MD, Charles Zhao, about the brand's rapid rise and how South Africa became its biggest export market.
Before we chat with Charles, however, it's worth looking at the numbers. In April 2019 (according to figures provided by Lightstone Auto), Haval sold 651 of its SUVs and 156 of its Great Wall Motors (GWM) Steed bakkies, for a total of 807 units. This follows monthly sales aggregates of 835 units (March), 733 units (February) and 835 units (January).
When the Haval brand was launched in South Africa during mid-2017, it came at a time when GWM sales had all but dried up and the dealership network had shrunk significantly (following the Chinese automotive giant's takeover of the GWM brand's previous local distributor). Times were tough. And yet, a mere 2 years later, Haval looks to be in good health in South Africa, with its H1 and H2 compact SUVs garnering sales of more than 200 and 300 units a month respectively!
> Also read: GWM's new Leisure Bakkie confirmed for South Africa
> Also read: Haval F7 and H6 driven, coming to SA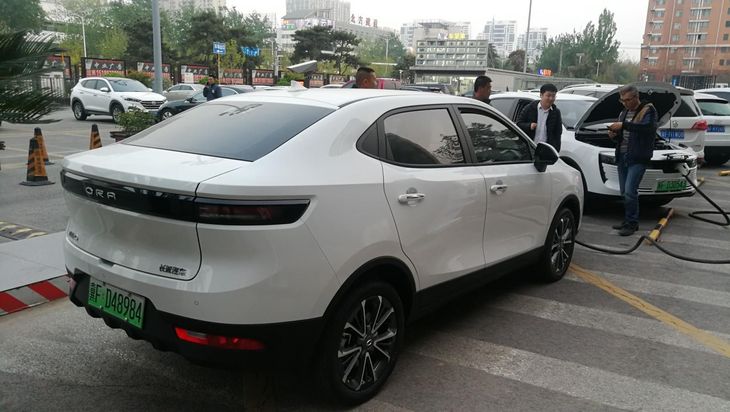 The company's ORA EV brand was launched in 2018, and many of its iQ sedans can be seen on the streets of Baoding.
Over in China, the brand has maintained a strong growth trajectory, even as its domestic market endured challenges of its own. What we witnessed during our recent visit to China and the brand's headquarters in Baoding, served to highlight the rapid progress and expansion being made. When I travelled to China previously (in 2017), its Ora EV brand did not exist and yet when I arrived in Baoding this year, they were everywhere, many of its iQ raised-sedan EVs have been entered into service on a ride-hailing platform. At the Shanghai Motor Show, it released another EV, the cute little Ora R1.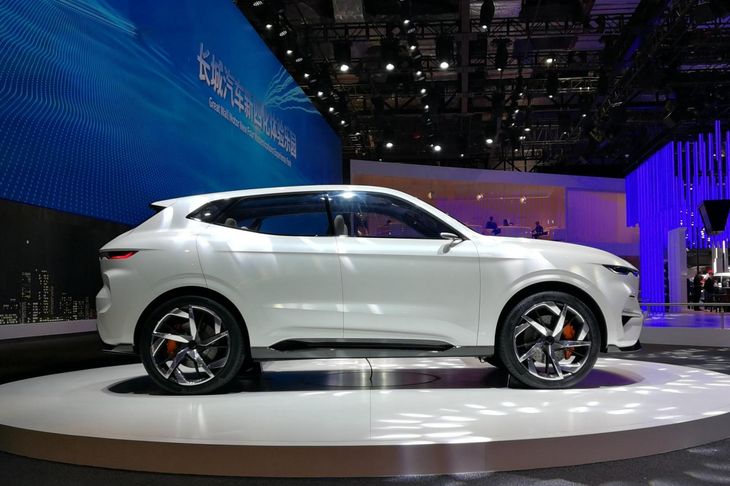 The first Haval concept to be styled under the guidance of Phil Simmons was unveiled at the Shanghai Motor Show.
The Wey luxury brand (named after the company's founder) has also made strong inroads into the Chinese market, with the striking VV7 model being particularly popular. The brand's focus on design and quality is paying off, with Haval and Wey vehicles sporting increasingly European finishes.
The brand recently appointed Phil Simmons as its new design director. Simmons previously worked as a Studio Director for exterior design at Jaguar Land Rover, and under his watch striking vehicles such as the Velar and Discovery were created. In a chat at the Shanghai Motor Show, Simmons said that Haval already has a strong design DNA for a Chinese brand.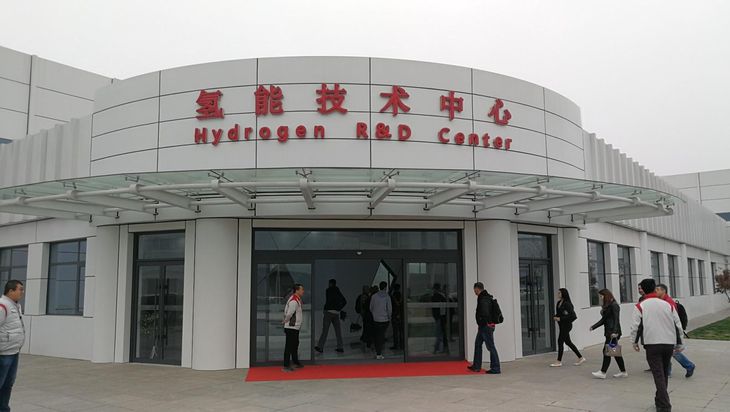 The introduction of hydrogen fuel-cell vehicles is high on the agenda for Great Wall Motors.
What's next? The company took us on a tour of its new hydrogen fuel-cell research laboratory, which is claimed to be the biggest and most sophisticated of its type in China. It aims to have a production-ready fuel-cell vehicle in the very near future, even mentioning the possibility of a fuel-cell version of its new GWM leisure pick-up (confirmed for South Africa).
Later this year, GWM will announce a revised global strategy for the Haval brand as it seeks to grow export numbers significantly. So, expect a big push from this Chinese giant in the coming years and lots of new products to be unveiled.
Q: Why did GWM/Haval decide to start reporting its sales numbers?
Charles Zhao: We have 2 main reasons to report the sales figures, the first being that, given HAVAL/GWM's growth so far, we are confident that the sales numbers will be good for our brand reputation. Secondly, as a member of Naamsa, we have a responsibility to report the figures to make sure the entire market's sales volume picture is more accurate.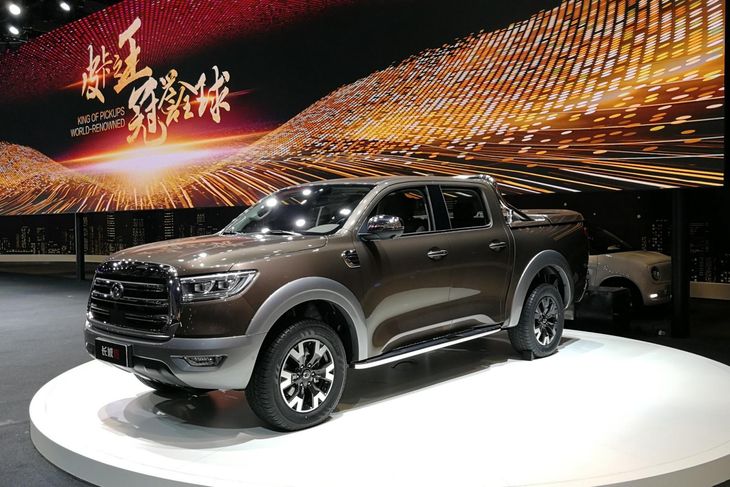 GWM's new leisure bakkie could be in SA before the end of 2020 and debut some vital new engines.
Q: Recent sales numbers are very impressive; to what do you attribute this growth?
Charles Zhao: Our main goal was to get our dealer network in place, bearing in mind we had to choose quality dealer partners who our customers know and trust, as well as demonstrate a Haval & GWM presence across the country, for the sake of our customers' peace of mind. And what was the key to our success? The high quality of vehicles that came in at affordable prices. When our customers test drive our vehicles, they're amazed by the look and feel of the brand.
These products have now elevated us, not just as an affordable brand, but as a serious contender in the market. Our dealers have also been able to offer excellent service and service turn-around times to our existing clients. Our parts accessibility and delivery is also very good as we have a significant parts depot based in Johannesburg. This excellent after-sales service has also supported and influenced a high degree of brand loyalty among our current clients.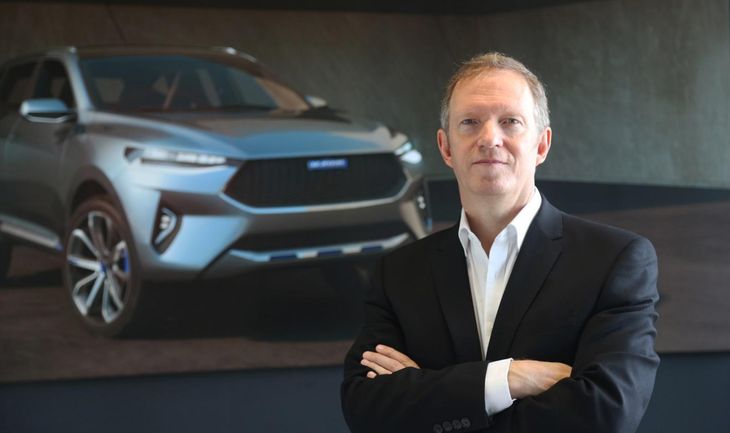 Phil Simmons (ex-Jaguar Land Rover) is tasked with further defining and evolving the Haval design DNA.
Q: How many dealers do GWM and Haval have in SA and how many will there by year-end?
Charles Zhao: We currently have 46 South African dealers and 4 outlets in neighbouring countries. We are aiming for 57 dealers in total by the end of the year.
Q: Can you confirm the arrival time for the H2 facelift? What changes will it incorporate?
Charles Zhao: We expect the H2 facelift will probably be launched in South Africa in November of this year (2019). There are mainly cosmetic changes to the front and the rear. We also plan to upgrade and improve some features; we'll introduce a panoramic sunroof, new wheel designs and a new entertainment system etc.
Q: Would GWM/Haval consider extending its warranty even further?
Charles Zhao: The current warranty period is 5 years or 100 000 km. We are investigating an extension of the warranty.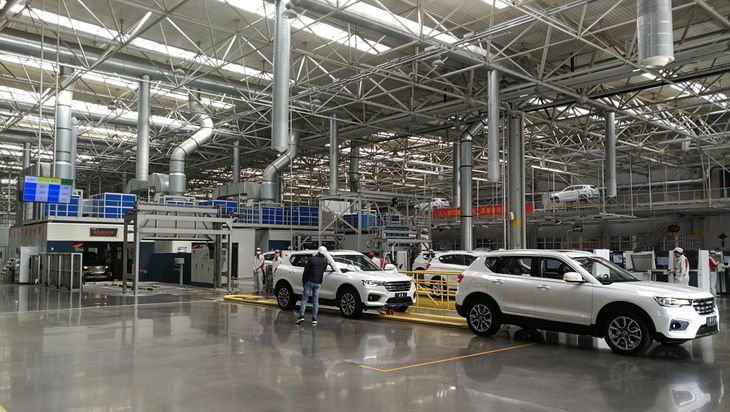 Havals roll off the production line at the company's highly automated Xushui factory.
Q: Where does SA rank in terms of GWM/Haval's export markets?
Charles Zhao: Haval Motors South Africa ranks number 1 in the export market, but we have Russia close on our heels!
Q: What is the future of the Haval H1? We've had requests for info on a possible automatic...
Charles Zhao: It is a pity that the Haval H1 doesn't come with an automatic transmission. In about 2 years' time, there will be a successor that's slightly longer, and which will come with a choice of manual and automatic transmissions.
The challenges
While GWM and Haval's recent growth in South Africa is impressive, several major challenges remain to it becoming a more significant player. Firstly, it is still taking too long for new Haval products to reach South Africa. Right-hand drive development appears to be low on the priority list, and consequently, a vehicle such as the very impressive H6, which debuted in China 2 years ago, is only likely to arrive in South Africa in 2021. The same goes for the striking new F7 and F7X SUVs, too. While these vehicles are impressive when viewed against their current contenders, the game will have moved on significantly by 2021...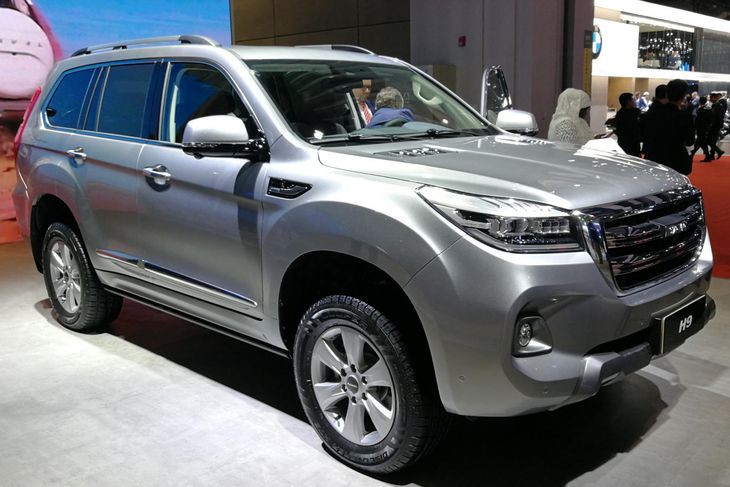 The updated Haval H9 is not likely to reach South Africa in the next 12 months.
And then there are the technology challenges... While the development of new-generation turbodiesel engines is very much on the backburner for many brands, the reality is that the larger SUV and pick-up segments in South Africa remain dominated by diesel-engined vehicles. For the very capable H9 to reach its sales potential, a diesel engine is simply a must. Besides, the marque's petrol line-up, in general, is relatively thirsty compared with their rivals.
Nevertheless, the brand will be busy in the coming 2 years. Besides the H2 facelift later in the year, the all-new leisure pick-up could arrive by late next year, with the new H6 and/or the F7 and F7x following in 2021, and a new H1 thereafter.
You may also be interested in: