The first prototypes of the next-generation Mercedes-Benz GLC SUV have been spotted on the road. Here's what we know so far.
Picture credit: S. Baldauf/SB-Medien. We have paid for these photos and at the photographer's request, have watermarked them.
Don't be alarmed when you see that Mercedes-Benz is already working on the next-generation of GLC. We were also a bit puzzled, surely it's too early? The current Mercedes-Benz GLC only reached SA shores in 2019 and by our reckoning, there's at least 3 years left in the product lifecycle.
So, what do we know about the 2023 Mercedes-Benz GLC? Mercedes-Benz is pushing its SUV range hard and along with GLA, GLB, the GLC is becoming an important model in the portfolio. We suspect there's an all-new platform under the skin and the larger proportions are to provide more space, but critically, to carry the new hybrid and plug-in tech. Those batteries will need to be stowed somewhere after all.
In terms of engines, expect a full complement of petrol, diesel and electrified options, as well as a thundering AMG version. However, the jury's out on whether it will be a force-fed V8 petrol or the controversial 2.0-litre 4-cylinder with EQ Boost that's apparently earmarked for the next C63 S.
We've got a long way to go before we see the all-new Mercedes-Benz GLC and estimates are putting a production reveal in 2023.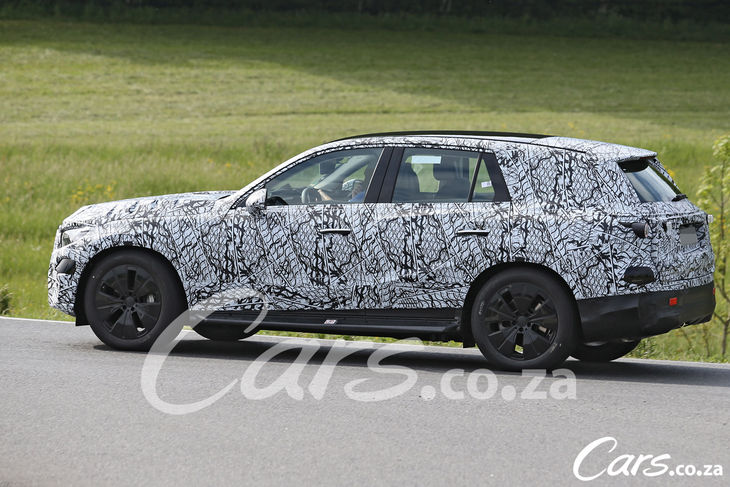 Further Reading
Revealed: Mercedes' Revised GLC Coupe
Mercedes-Benz GLC (2019) Specs and Price
Mercedes-Benz GLB 7-Seater Revealed
Mercedes-AMG GLC 63 S Coupe (2019) International Launch Review