Mercedes-Benz is readying one of the most important models in its lineup, the 2021 C-Class. Here are the latest spy shots.
As the northern hemisphere enters winter, the cold-weather testing season is in full swing. Mercedes-Benz is putting the finishing touches on arguably still its main bread-and-butter model, the C-Class. Given the 2-year headstart of the all-new generation of BMW 3 Series and substantially revised Audi A4, the new Mercedes-Benz C-Class is going to have to be good, and then some.
Despite the meteoric rise of the SUV bodystyle, many would still back a traditional sedan shape and Mercedes-Benz knows its client base will want something that's essentially a shrunken S-Class. As you can see in the photos, there's definitely some visual elements from the flagship limousine at the front.
In terms of engines, many sources have said its the end of the road for the V8 engine, with the 2022 C63 S adopting the 2.0-litre turbocharged motor from the A45 S, but mated to an electric setup. For the run-of-the mill models, petrol and diesel motors will continue to serve. There's also likely to be hybrid, plug-in hybrid and potentially an all-electric model too. The new model will continue to be assembled in Merc's facilities of Bremen, East London (South Africa), Beijing and Tuscaloos. Customers will be receiving their new cars in spring 2021, which we assume is a European spring so around the first and second quarter of 2021.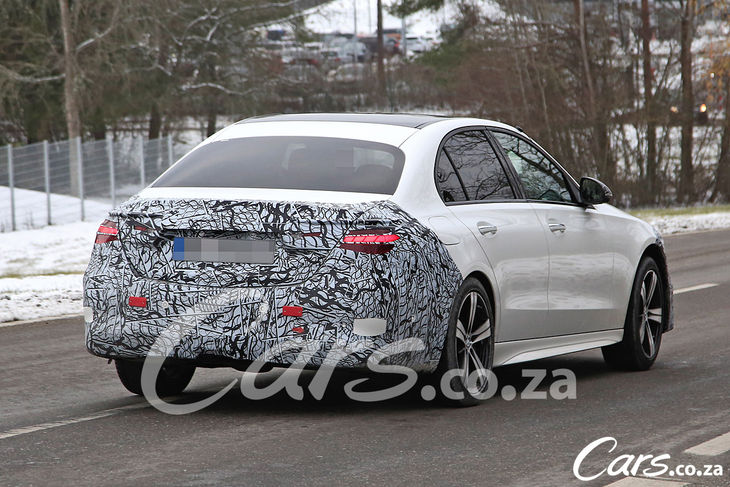 Further Reading
New Mercedes-Benz C-Class Spied [Video]
Next-gen Mercedes-Benz C-Class Loses V6 & V8 Motors