You knew it was coming! The next-gen BMW M4 will have the GRILLE as these latest spy shots show. Also, who knew BMW M had a sense of humour?
Picture credit: S. Baldauf/SB-Medien. We have paid for these photos and at the photographer's request, have watermarked them.
This is the first time we're seeing the next-gen BMW M4 with the controversial grille. Previous spy photos have all featured prototypes with heavy camouflage on the front end, but these latest images show the dominant kidney grille as well as more streamlined vents and ducts.
The rear gains a more prominent rear bumper, quad exhausts and versions of the lights we've seen on the BMW 4-Series.
As for power. we know the base spec BMW M4 will have the S58 engine (from the X3M/X4M) and it will send around 353 kW and 600 to the rear wheels through a 6-speed manual gearbox. A Competition model is on the cards, but with 375 kW, M xDrive and an 8-speed automatic transmission.
We won't have to wait long as BMW has already teased its new M3 and M4 with the below image, with an official reveal in September 2020. However, as pointed out by Motor1, if you zoomed in and played around the lighting, the messages Nice Try and Nope came up.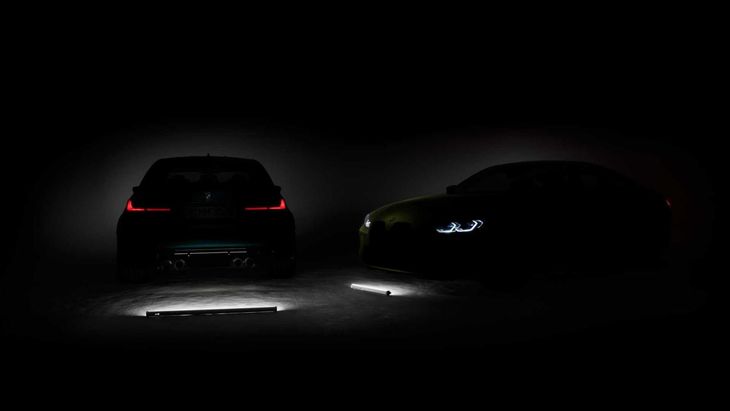 Further Reading
Disguised 2021 BMW M3 at the Nurburgring [Video]
10 Cool Things: BMW 4 Series & upcoming M4