Recalling the glory days of South African motorsport, these colourful prints will feature some of the country's most-loved retro racers.
If you watched local racing in the late '80s and early '90s then the fierce duels fought between the Opel and BMW teams in the Group N championship will forever be etched into your memory. Back then, category A was dominated by the Opel Kadett Superboss and BMW E30 325iS (in Evo 1, and later in Evo 2 guise). In the hands of the likes of Mike Briggs and Tony Viana, paint was swapped on many a corner around the country.
Now SentiMETAL is bringing those icons back to life with a series of stunning prints, the first two of which feature the Briggs A1 Opel Kadett Superboss and the Viana A2 Winfield-liveried BMW. "The response has been overwhelmingly positive," says Hannes Oosthuizen, SentiMETAL project head.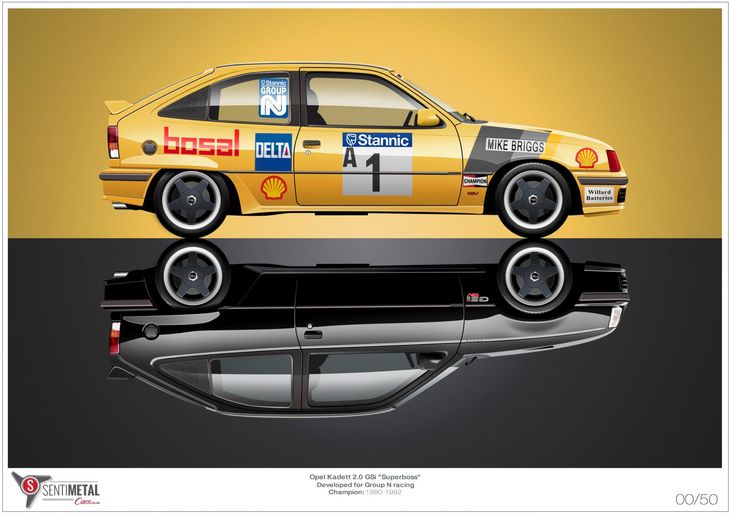 The limited-edition prints feature the a "mirror effect" with the road car accompanying the racing version.
The prints feature artwork by Wayne Batty, created exclusively and painstakingly for SentiMETAL, and is offered in A2 format, printed on high-quality 250g paper with a satin finish. Each print is digitally numbered out of 50 to ensure exclusivity.
To find out more about the prints or to order, head over here.
You may also be interested in