The new Volkswagen logo is slowly being rolled out across the entire VW portfolio. Locally, the first model range to get the new badge is the Polo.
At the 2019 Frankfurt Motor Show. the German brand unveiled what it called a 'brand-new look for the future.' The new logo was a simpler and clearer design, and will be rolled out across the world. Changing a corporate identity is not an easy task, with about 70 000 logos needing to be replaced across 171 markets. More than 10 000 facilities of dealers and service partners globally will also need to receive the new design.
South African dealerships have mostly been upgraded, but now its time for the actual products to get the design. Mike Glendinning, Sales and Marketing Director for Volkswagen Group South Africa said: "The new brand design comes in light of the development of vehicles that are more connected to market needs than ever before. It is for this reason that Volkswagen invested in a comprehensive revamp of every part of the brand to reflect and connect with its people better – from internal stakeholders, customers and the industry at large; in this way, the brand remains true to always putting people first."
The first vehicle to get the new Volkswagen logo is the SA-built Polo and Polo GTI. The vehicle is assembled in Uitenhage, Eastern Cape and not only are these sold in SA, but they're also exported. Expect to see the new logo on the front, the rear as well as inside, on the steering wheel, wheels caps, radio and the car key.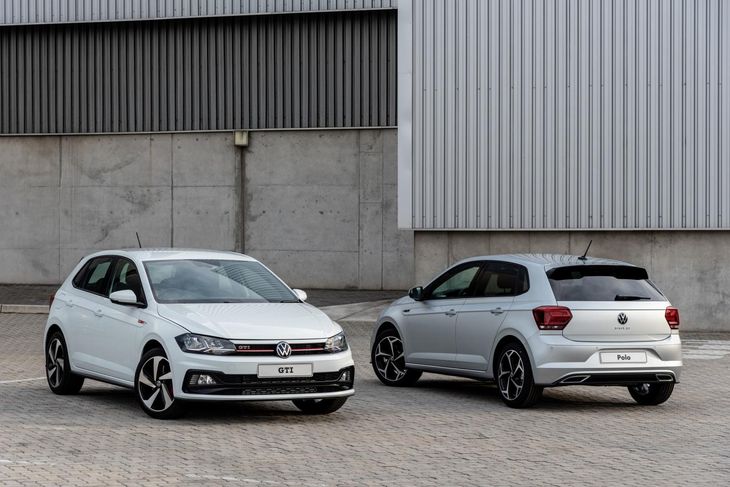 Further Reading
Volkswagen Golf 8 R To be Revealed in November
Volkswagen Golf 8 GTI Filmed in Cape Town