Renault has launched a new version of its Koleos SUV in South Africa, but, if the now-discontinued Kadjar had its work cut out, the French firm might find the congested family car segment even tougher to crack. Still, the Koleos does have a few compelling selling points; we drove the newcomer at its local media launch in Gauteng.
This is not the first Koleos to make landfall in South Africa. The Koleos was first seen on local shores back in 2008 (and received a facelift in 2012). The segment in which the new Koleos competes is packed with quality offerings: the new Toyota RAV4 is imminent and the established Ford Kuga, Honda CR-V, Mazda CX-5, Nissan X-Trail and #CarsAwards-winning Volkswagen Tiguan are all vying for a share of the lucrative market.
That line-up represents exceptionally tough competition and you'd be forgiven for thinking the Renault doesn't stand much of a chance of achieving notable sales success. However, the French manufacturer has a few party tricks up its (trés chic?) sleeve. Keen pricing and generous specification have always been Renault strong points and the Koleos comes to market packed with many features and, yes, at competitive asking prices.
At launch, there are 2 levels of trim: Expression and Dynamique. There's also the option of 4x2 and 4x4 in Dynamique trim.
Click here for detailed specifications and features of the Koleos.
Own a Renault? Tell us about your experience here.
What's it like to drive?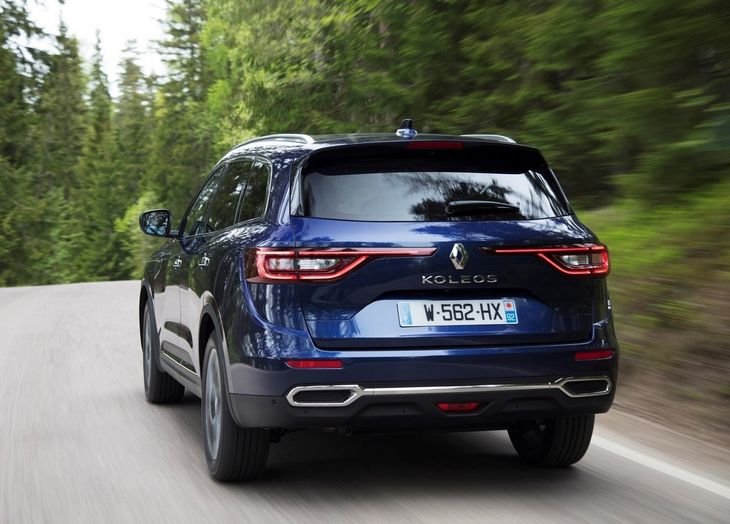 On-road manners are excellent in the Renault Koleos, but the unenthusiastic engine may not suit all tastes.
During the launch, we drove the top-spec 4x4 Dynamique derivative in a rain-soaked Johannesburg. Renault was keen to show off its simple-to-use (and clever) 4x4 system: the default mode is 2WD, which only supplies power to the front axle; 4WD auto utilises the front axle for propulsion, but when it detects slippery road conditions, such as gravel or a wet road, it directs torque to the rear wheels to improve stability under acceleration; 4WD Lock is available at up to 40 kph and distributes 50% to each axle on rough terrain. Once you exceed 40 kph, the vehicle reverts to 4WD auto.
We had the opportunity to test the system on muddy farm roads. We could tell from the comprehensive onboard readouts that the car was sending as much as 30% of its propulsion to the rear axle, and we never felt in danger of getting stuck. Ground clearance is handy too (210 mm, Renault claims) and while the Koleos is not marketed as an offroad family vehicle, it's good to know it's more than capable of dealing with tricky conditions.
Comfortable ride quality
As for on-road manners, the Koleos delivers a pleasingly pliant ride quality. Even the top-spec Dynamic derivative, which is shod with stylish 18-inch alloy wheels, has refined road manners (helped by the fitment of generously-profiled tyres). This new addition to Renault's product line-up feels considerably upmarket, with a luxury feel both inside and out. The steering feel is reassuringly solid; it instils that big-car feel that SUV owners want.
While this does sound like an excellent vehicle, on paper, at least, we did have a gripe with the powertrain. Renault offers only one engine in the Koleos and it's a 2.5-litre naturally-aspirated 4-cylinder mill (with 126 kW and 233 Nm), mated with a continuously variable (automatic) transmission.
While the motor's peak outputs seem fair, the power delivery is lethargic, particularly under hard acceleration. When you flatten the accelerator, there seems to be a lack of torque low down and while the engine noise increases in crescendo, there's no sensation of appreciable acceleration. The vehicle is quiet and refined when you're at your desired cruising speed, but getting there quickly will be a noisy affair. We wondered about the future availability of a Renault-Nissan Alliance turbodiesel engine, but Renault pointed out that most buyers in the segment opt for petrol engines.
Disappointing powertrain aside, the Koleos does have something else in abundance: interior space. The manufacturer claims its newcomer is the biggest in the segment in terms of length, width and height, and boasts the most kneeroom in its class. A quick glance at rear legroom suggests it's spacious enough to seat 2 adults in the rear and the (unofficial) sit-behind-yourself test proves that even taller folk will not battle with legroom.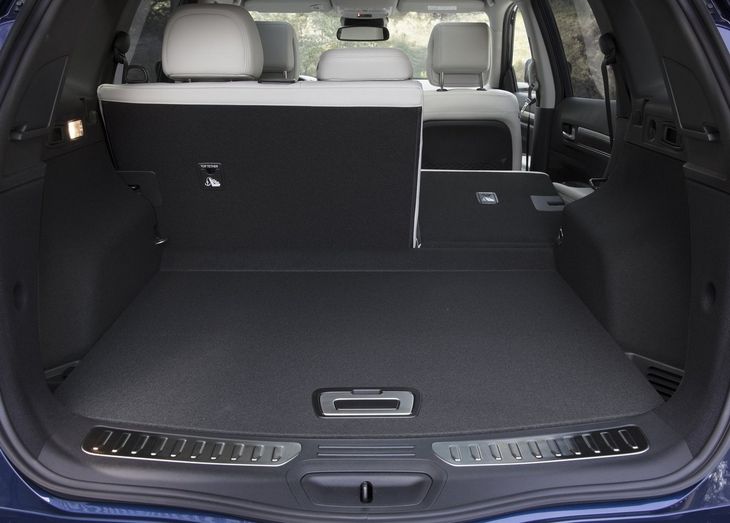 The Renault Koleos boasts a massive cabin and a generously-sized load bay.
Verdict
So it's a warm reception for Renault's new flagship SUV. It's light years ahead of the older Koleos in every respect, with excellent specification, aggressive pricing and generous cabin space. The driving experience is as refined and luxurious as you'd expect from a high-end Renault product. If you can live with the lethargic acceleration, the Koleos (backed by a competitive warranty and service plan) is a family SUV that's very easy to like.
Renault Koleos Price in South Africa (February 2019)
The Renault Koleos is sold with a 5-year / 150 000 km mechanical warranty, 6-year anti-corrosion warranty, 5-year / 90 000 km service plan and the service intervals are every 15 000 km.
Koleos Expression 2.5 CVT 4x2 - R399 900
Koleos Dynamique 2.5 CVT 4x2 - R439 900
Koleos Dynamique 2.5 CVT 4x4 - R479 900
OPTIONS:
Metallic Paint - R2 522
Electric Adjustable Leather Seats (Expression Model) - R 12 000