Nissan has revealed a special concept based on its new Navara. The EnGuard is a rescue vehicle with a battery pack twist.
Nissan has added a twist to its new Navara bakkie with this EnGuard concept. The Concept showcases how rescue services or disaster management crews could benefit from electric vehicle technology. Using the company's battery technology garnered from the Nissan Leaf, the EnGuard concept is fitted with portable battery packs. While the Navara is in operation the battery packs are charged by the 2.3-litre twin-turbodiesel 140 kW engine. Each battery pack is a 2 kW unit with 2 charging plugs and 5 output plugs. The battery packs basically work as a substitute for a generator, being able to power gear such as chainsaws or heavy-lifting equipment. It's a zero-emission solution to a fuel-powered generator.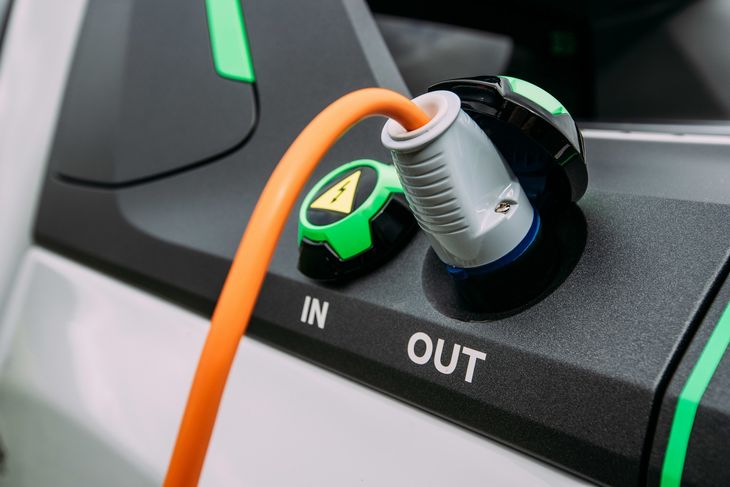 The Navara concept is configured to power/charge electric equipment used by rescue service staff.
The Navara En Guard caters to specific needs of rescue services. There are 2 pull-out fibreglass trays in the load bed. The shallow upper tray contains lightweight items such as 2-way radios, ropes and an axe. The lower tray is deeper and narrower, storing larger items such as an oxygen tank and resuscitation kit, life jackets and buoyancy aids.
The Navara EnGuard also comes with a DJI Phantom 4 Drone with an operating ceiling of 6 000 metres. Weighing just 1.38 kg, it can fly at speeds of up to 20 metres per second for close to 30 minutes and can relay images back to the concept car. These are viewed on a pop-up HD screen hidden in the load bed wall.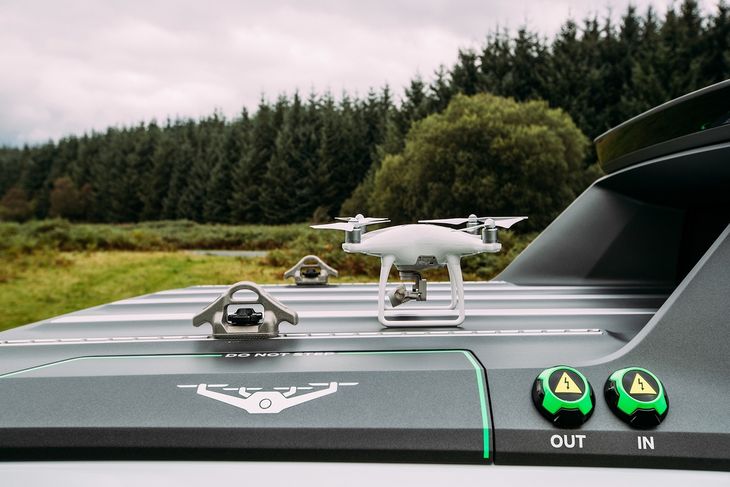 The Navara concept has a bespoke fixed tonneau cover and comes with its own search-and-rescue drone.
If you think this Navara concept looks slightly bigger that's because it is. The ride height has been raised by 50 mm and the wheel arches feature bespoke fenders with new moulded side steps between them.
The passenger compartment features a completely redesigned roofline, which is 136 mm higher than that of the standard Navara. It incorporates a 360-degree LED lighting rig, with emergency blue strobe lights fitted to the four corners and visible from any angle. Matching strobes are integrated into the top of all 4 over fenders, front fog lamps and rear light clusters.
Watch the Navara enGuard Concept being put to its intended use:
Related Navara Content
Nissan NP300 Navara (2016) First Drive
New Triton and Navara: South Africa's "Missing" Bakkies
Nissan Navara Based SUV Planned
5 Cheapest Automatic Double-Cab Bakkies in SA
5 Most Fuel-Efficient Double-Cab Bakkies in SA (2016)
Interested in buying a used Nissan Navara?