New vehicle sales and exports improved during June 2018 according to the National Association of Automobile Manufacturers of South Africa (NAAMSA).
New car sales in South Africa during June 2018 recorded a slight increase of 2.9% compared with the same period last year while export sales reflected a large decline of 22%. Exports appear to be down due to the Mercedes-Benz and Volkswagen plants undergoing improvements and refurbishments.
WesBank's Executive Head for Sales and Marketing, Ghana Msibi says that results are in line with forecasts and that historical data shows that the second half of the year is generally stronger than the first half for vehicle sales. "Consumers are generally more cautious with big-ticket purchases early in the year, often because of lingering December spending hangovers. Shorter months and fewer working days due to public holidays over the first six months also contribute to less sales activity." Wesbank expects the motor industry to grow by 0.75% in 2018.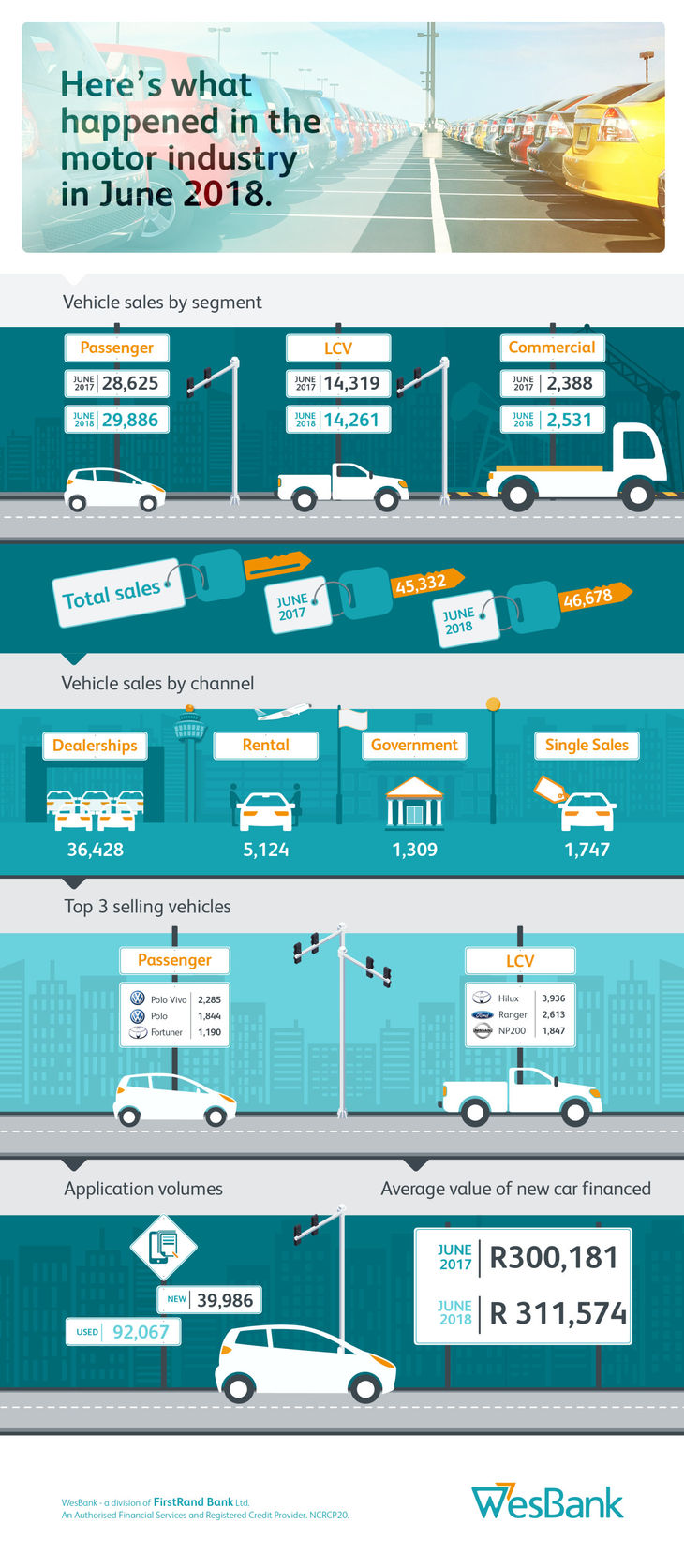 New Car Sales Summary - June 2018
Aggregate new vehicle sales of 46 678 up by 2.9% (+1 346 units) compared to June 2017

Passenger car sales of 29 886 up by 4.4% (+1 261 units) compared to June 2017

Light Commercial Vehicle (LCV) sales of 14 261 down by 0.4% (-58 units) compared to June 2017

Export sales of 26 790 down by 15.3% (-4 841 units) compared to June 2017
Top 10 Car Brands in SA
Toyota - 11 823 units

Volkswagen - 6 715 units

Nissan- 4 977 units

Ford- 4 064 units

Hyundai - 3 108 units

Renault - 2 475 units

Mercedes-Benz - 2 070 units

Isuzu - 1 964 units

BMW - 1 714 units

Kia - 1 409 units
Top 10 Best-Selling Cars in SA
Sales Outlook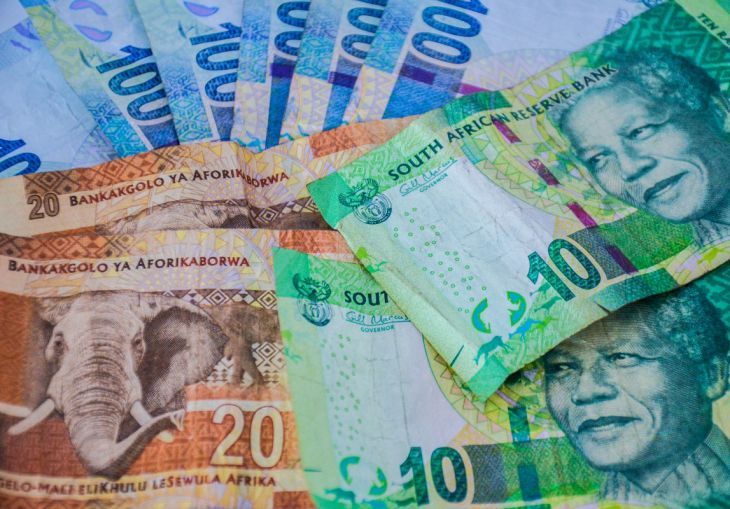 NAAMSA expects new vehicles sales to improve gradually over the medium term as demand for new vehicles recover. Factors contributing to the positive outlook include moderate new vehicle price inflation, improved political/policy environment, reduced interest rates and unchanged international credit ratings.
Economic growth, as well as business and consumer confidence, is also expected to improve for the remainder of 2018 and into 2019 with NAAMSA predicting an overall annual sales improvement of 3% in 2018. Furthermore, global growth will continue to support exports going forward. NAAMSA, however, warns that the current wave of protectionism could have a negative impact on the global economy.
Related Content
How to get the Best Car Insurance Deal
12 Well-Specced Cars Under R250k in SA
4 Simple Ways to Cut the Cost of Motoring
2 Major Reasons to Consider Buying a Used Car
5 Ways to Ensure Car Loan Approval