The final count is in for 2018's new car sales and the overall numbers show a slight decline over the 2017 numbers. Here's the nitty-gritty.
Industry domestic sales ended 2018 on a weak note with new vehicle sales for December, 2018 at 39 984 units recording a decline of 767 vehicles or a fall of 1.9% compared to the total new vehicle sales of 40 751 units during the corresponding month of December 2017. The December, 2018 new passenger car market and light commercial vehicle market reflected year on year volume declines of 0.2% in the case of new cars and a substantial decrease in the case of light commercial vehicles of 7.0%. Sales of medium commercial vehicles had also been weak, declining by 10.1%. On the other hand, sales of heavy commercial vehicles had improved 13.8% year on year.
As a major sector contributing around 7.7% to South Africa's Gross Domestic Product (GDP), the automotive industry experienced contrasting fortunes during 2018 with domestic new vehicle sales and revenue in respect of new and used vehicles, as well as aftermarket parts and accessories, recording declines in real terms. In contrast, industry export business registered modest gains.
Following the modest improvement in new vehicle sales of 1.9%, in volume terms, in 2017 – new vehicle sales have declined by 1.0% from 552 190 units in 2018 compared to the total of 557 703 units in 2017. The annual decline reflected the weak macro-economic environment, pressure on consumers' disposable income and fragile business and consumer confidence. November 2018 also saw a 0.25% increase in interest rates that would also have impacted on new vehicle financing and sales.
New car sales summary: December 2018
Aggregate new car sales of 39 984 down by 1.9% (-767 units) compared with December 2017.
Passenger car sales of 26 547 down by 0.2% (-3 units) compared with December 2017.
Light Commercial Vehicle (LCV) sales of 11 218 down by 7.4% (-897 units) compared with December 2017.
Export sales of 31 437 up by 56.3% (+11 330 units) compared with December 2017.
Top 5 Best Selling Car Brands in SA
Toyota - 9 038 units

Volkswagen - 6 594 units

Nissan - 3 906 units

Ford - 3 467 units

Renault - 2 934 units
Top 10 Best Selling Cars in SA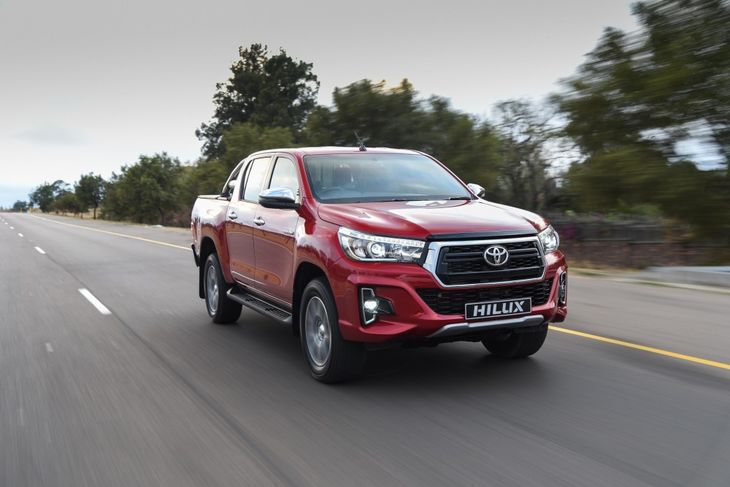 Sales Outlook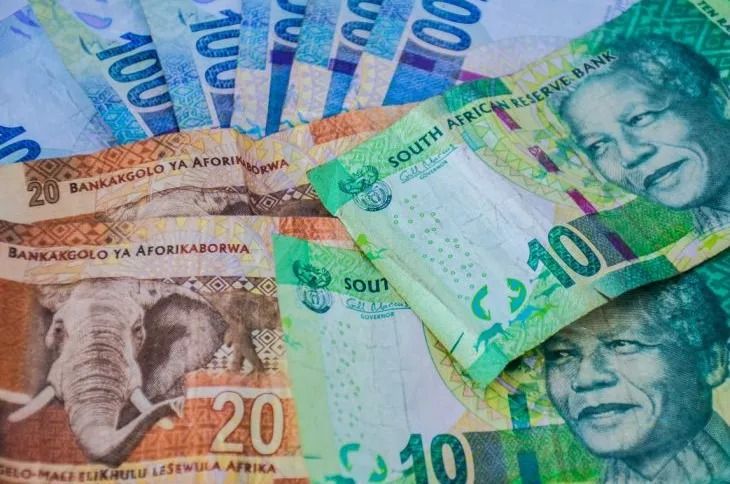 At this stage, an improvement of around 1.0% in aggregate sales volumes is projected. However, most automotive companies are planning their operations on the basis of a flat market in 2019.
Factoring in the expected improvement in exports, domestic production of motor vehicles in South Africa increased from 601 178 vehicles produced in 2017 to about 610 000 vehicles in 2018. An improvement in industry vehicle production of about 8.0% was projected for 2019 to reach about 657 500 units. South Africa critically needs to achieve higher economic growth to fulfil its potential, address the many challenges confronting the country in terms of development and employment and to deliver improvement in the quality of life. A higher economic growth rate was also essential to support higher domestic new vehicle sales volumes.
Related Content
Most Fuel Efficient Budget Cars in SA
Most Fuel-Efficient Double-Cab Bakkies in SA
Most Fuel Efficient Diesel Cars in SA (2018)
Most Fuel Efficient Petrol Cars in SA (2018)
How to get the Best Car Insurance Deal
9 Tips: Buying a Car on a Budget
4 Simple Ways to Cut the Cost of Motoring
2 Major Reasons to Consider Buying a Used Car
5 Ways to Ensure Car Loan Approval