According to the National Association of Automobile Manufacturers of South Africa (NAAMSA), the South African new car market struggled in December 2017 with declines recorded for new car sales and exports while light commercial vehicle sales reflected encouraging improvement. However, for the first time in 4 years, aggregate new vehicle sales recorded an improvement and for 2017, increased by 1.8% overall despite tough economic conditions. See all the details in our summary below.
The year 2017 was punctuated by subdued economic growth, low business and consumer confidence and political uncertainty, all of which created challenging conditions for the new car market in South Africa. A modest overall improvement of 1.8% or 10 039 units in volume terms compared to 2016 is therefore a welcome result considering all the challenges. Exports in 2017 recorded an overall fall of 4.6% compared to 2016, but is still the third highest annual export figure on record at 329 053 units.
Rudolf Mahoney, Head of Brand and Communications, WesBank said, "The new vehicle market's positive performance for the last year was almost exactly in line with our forecast of 1.74% growth. This can be attributed to the Rand being resilient in the face of volatility and the South African economy performing better than anticipated. However, the economy is still underperforming and faces a long road to recovery."

Furthermore, WesBank highlights that demand for new vehicles increased by 6.4% in December while demand for used vehicles declined by 0.2%. Overall demand for new vehicles increased by 3.0% for 2017 while demand for used vehicles declined by 1.5% overall.
The Toyota Hilux bakkie dominated sales in December 2017 against its main rival, the Ford Ranger. For the first time in what must be years, the Volkswagen Polo has dropped off the Top 5 best-selling cars list ahead of the introduction of the all-new Polo due this month. Toyota's Corolla remains a strong seller but the big news is that the Renault Kwid racked up impressive sales to become South Africa's fifth best-selling car for December 2017 with 1 140 units sold, even outselling the current Polo by 92 units. Go Renault!
New car sales summary - December 2017
Aggregate new car sales of 40 636 units down by 2.4% (1 008 units) compared to December 2016.

New car sales of 26 550 units down by 6.4% (1 804 units) compared to December 2016

LCV sales of 12 115 units up by 7.0% (790 units) compared to December 2016

Export sales of 17 374 units down by 7.1% (1 333 units) compared to December 2016
Note: The decline in export sales is largely due to the runout and new model introduction of the new Volkswagen Polo which will be launched in January 2018.
Top 5 best-selling car brands in South Africa for December 2017
1. Toyota - 9 958 units with 24.6% market share
2. Ford - 5 431 units with 13.4% market share
3. Volkswagen - 5 343 units with 13.2% market share
4. Nissan - 4 004 units with 9.9% market share
5. Hyundai - 2 336 with 5.8% market share
Top 5 best-selling new cars in South Africa for December 2017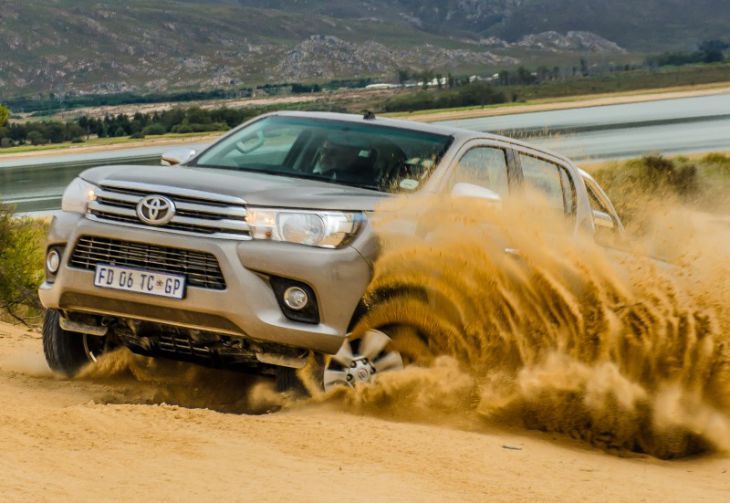 1. Toyota Hilux - 3 382 units
2. Ford Ranger - 2 681 units
3. VW Polo Vivo - 1 230 units
4. Toyota Corolla - 1 140 units
5. Renault Kwid - 1 120 units
Outlook for 2018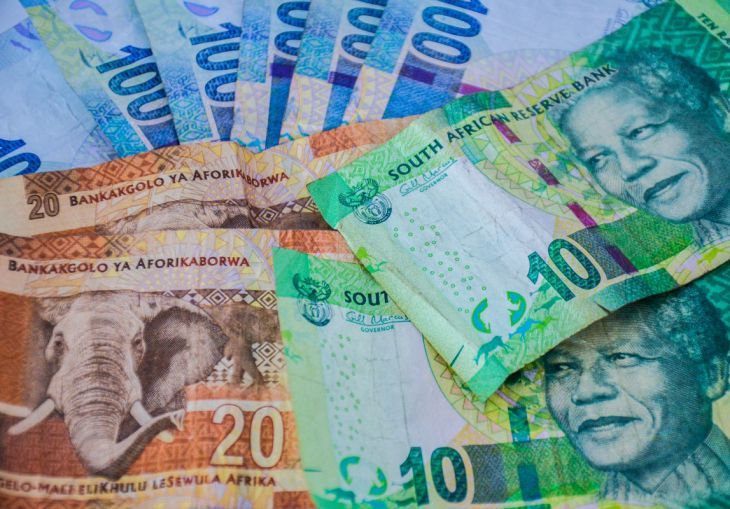 Even though local financial markets responded positively to the 2017 ANC elective conference held in December 2017, there is still considerable economic and fiscal policy uncertainty, political challenges, risk of further credit rating downgrades and increasing geo-political tension that makes forecasting difficult.
NAAMSA, however, notes that indicators are showing that the South African economy is performing better than expected, despite low levels of business and consumer confidence.

Economic growth of about 1.9% is expected for 2018, barring further credit rating downgrades and this projection compares favourably to the approximate 1.0% economic growth of 2017. The upturn in economic growth is expected to support new car sales in the domestic market in 2018. NAAMSA predicts that the new car market will grow by about 2.0% in 2018 while LCV sales is expected to grow by about 4.0%.
With global growth projections of 3.7%, exports are expected to improve substantially in 2018. In fact, local export projections indicate expected improvements of 11.0% or 37 000 units for 2018 with total exports expected to reach 366 000 for the year. More so, domestic vehicle production is also expected to increase by about 8.0% from 588 000 in 2017 to 635 000 in 2018.
Related Content