New car sales in South Africa continued to decline in September 2019 but the impact was buoyed by strong sales in the rental channel, according to the National Association of Automobile Manufacturers of South Africa (NAAMSA).
The downward sales trend continued during the month of September 2019 but aggregate new car sales results reflected some positivity with a modest decline of only 0.9%, largely due to strong sales to the rental industry during the period. Every 1 in 4 passenger cars sold during the month was for the rental channel, accounting for 27.3% of local volume. September 2019 was the largest volume month of the year so far and the second best-performing month year-on-year after the 0.7% increase recorded in April 2019.
"On the upside, there were 3,707 units more volume in the market during September than in August," says Ghana Msibi, WesBank Executive Head of Motor.
"WesBank's own inflation data largely mirrors that of the general economy, our average deal size slightly above the South African number," says Msibi. "This infers that new and used car price inflation falls within the general affordability challenge for cash-strapped South African households."
"Of greater concern is the need for South Africans to extend their car repayment contracts towards the maximum 72 months, while adding balloon payments to reduce the monthly instalment amount. Consumers should remain cautious of over-extending themselves and should rather buy at a more affordable price than use other finance mechanisms to fall within budget" warns Msibi.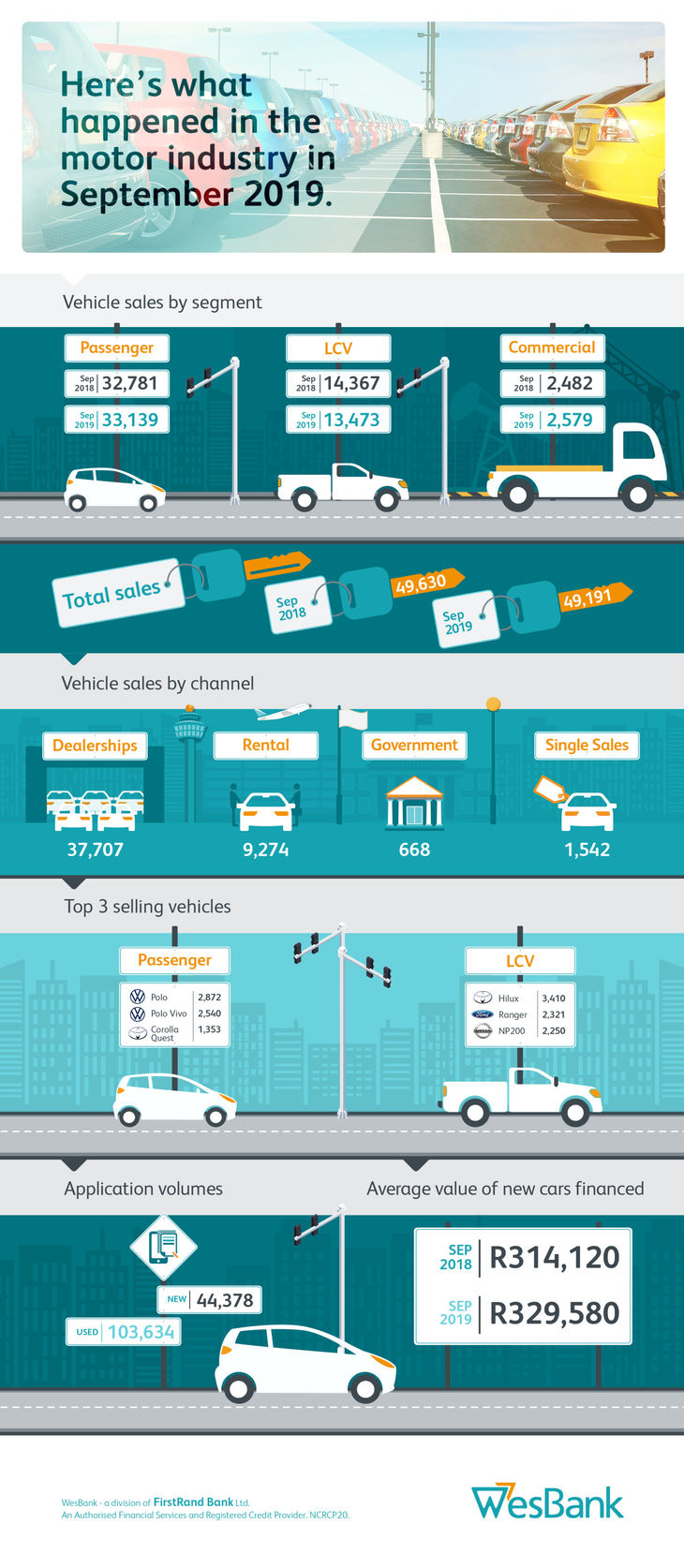 New Car Sales Summary: September 2019
Aggregate new car sales of 49 191 units down 0.9% (- 439 units) compared with September 2018
New passenger car sales of 33 139 units up by 1.1% (+358 units) compared with September 2018
New LCV sales of 13 473 down by 6.2% (-894 units) compared with September 2018
Export sales down of 35 657 down by 3.0% (-1 097 units) compared with September 2018
Top 5 Car Brands in South Africa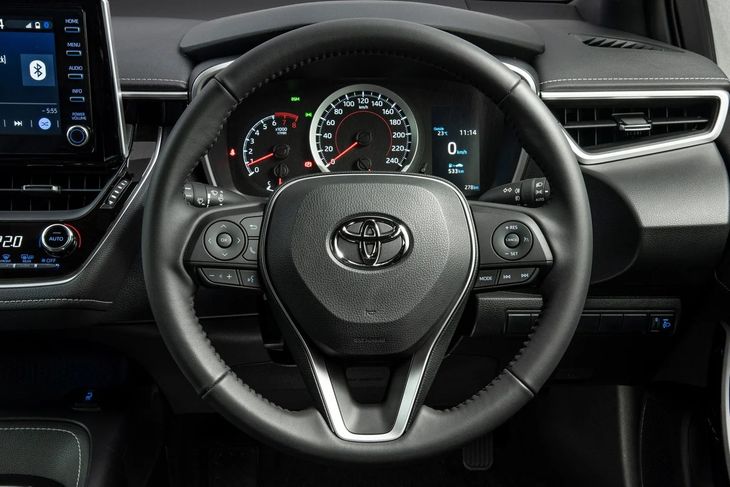 Toyota - 11 891 units

Volkswagen - 8 641 units

Nissan - 5 002 units

Ford - 4 664 units

Hyundai - 2 826 units
Top 10 Best-Selling Cars in South Africa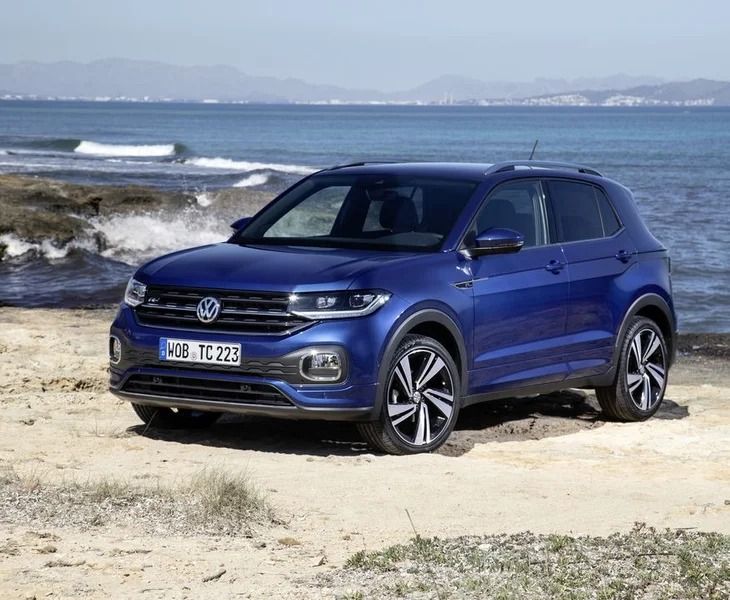 The new Volkswagen T-Cross sold 810 units in its first month on the market in South Africa!
Sales Outlook

Predictions earlier in the year pointed to improved economic conditions in the second half of 2019 but those predictions have so far failed to materialise. With one quarter left in the year, hopes are high that the industry will experience some positive results in the final 3 months of the year.
Ghana Msibi commented, "The bank's forecast for the year always relied on a better-performing second half," says Msibi. "The delay in any signs of improvement have thwarted industry to achieve these numbers. But on a practical business level, industry should be pleased by the September numbers and will be hoping that remains a trend as we enter the fourth quarter."
In conclusion, "There are definitely more positive economic indicators that will hopefully stimulate improved consumer and business confidence," says Msibi. "If the country can sustain these conditions, the motor industry should enjoy some relief to the end of the year, while South Africans might be able to reap some reward."