New car sales declined substantially across the board during the month of November 2018 while export sales returned modest growth. Take a look at the new car sales breakdown below…
It was yet another tough month for new car sales in South Africa with the new car market recording a decline of 4.6% which translates into a year-to-date decline of 0.9%.
Ghana Msibi, WesBank Executive Head of Sales and Marketing commented, ""While consumer confidence looks to be reasonably positive, the interest rate hike during the month would have impacted sales during November negatively. Further planned rate increases over the next 12 months will not bode well for new vehicle sales."
Despite the numbers, WesBank commented that consumer demand for new cars remains high. "Considering WesBank application data, consumers are clearly keen to buy cars. However, a lot of that demand has shifted to the used car market (69% of all applications were for used cars), indicative of the stress in the new car market as well as the worsening household situation with regard to disposable income and general affordability."
Consumers are also holding on to their vehicles for longer according to Wesbank, "While consumers have consistently financed their cars near the maximum period allowed for the past two years, the average period before the settlement of those contracts has increased by six months," said Msibi.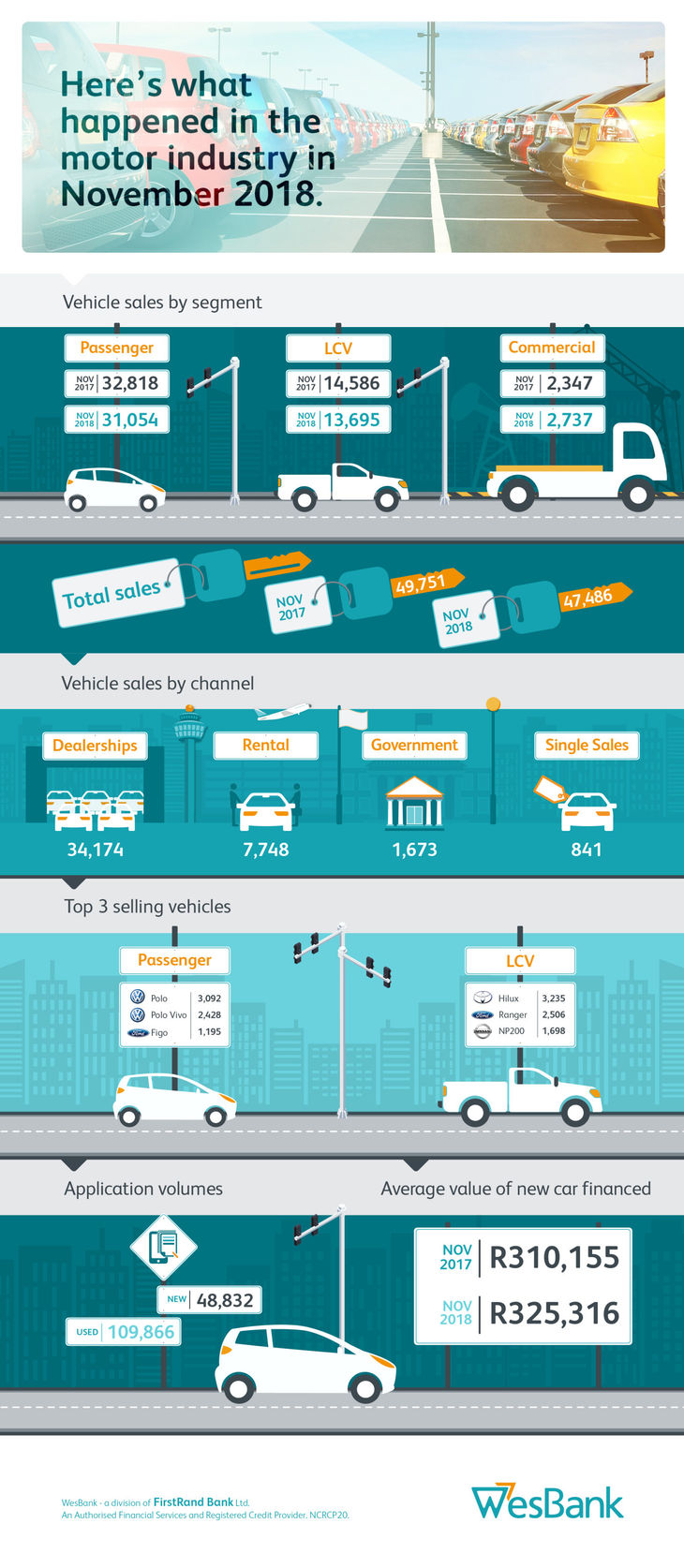 New car sales summary: November 2018
Aggregate new car sales of 47 486 down by 4.6% (-2 265 units) compared with November 2017.
Passenger car sales of 31 054 down by 5.4% (-1 764 units) compared with November 2017.
Light Commercial Vehicle (LCV) sales of 13 695 down by 6.1% (-891 units) compared with November 2017.
Export sales of 34 352 up by 2.5% (+824 units) compared with November 2017.
Top 5 Best Selling Car Brands in SA
Toyota - 10 904 units

Volkswagen - 8 503 units

Ford - 5 729 units

Nissan - 5 054 units

Hyundai - 2 508 units
Top 10 Best Selling Cars in SA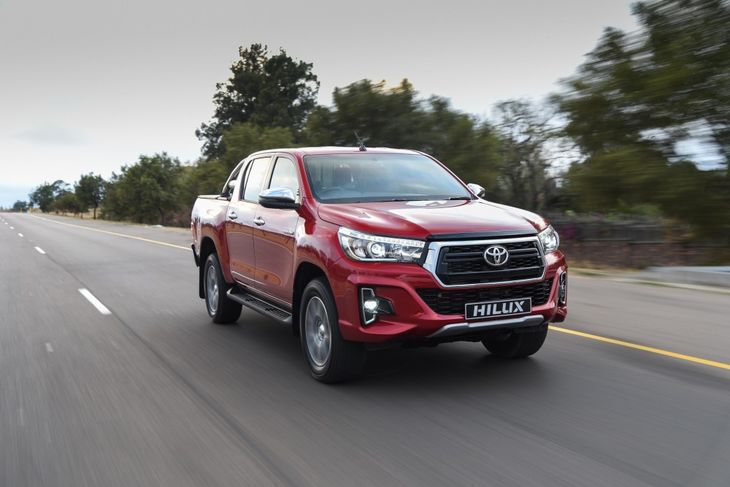 Sales Outlook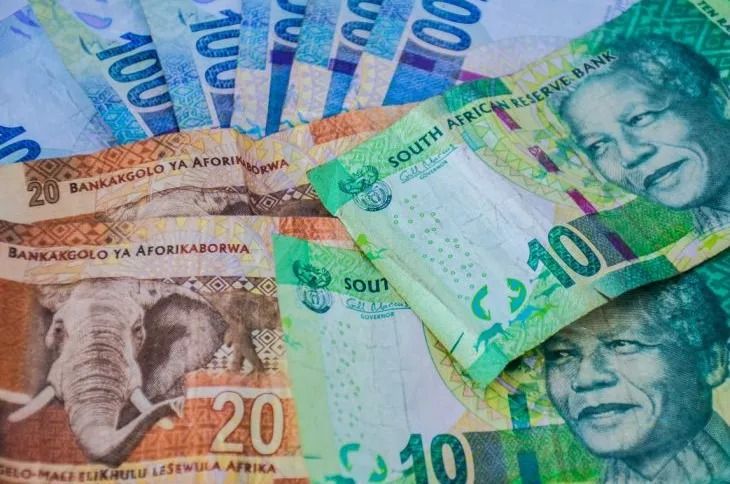 The National Association of Automobile Manufacturers of South Africa (NAAMSA) predicts that the current difficult economic environment will persist for the medium term which is compounded by the recent interest rate hike and continued pressure on consumer disposable income. Exports are expected to grow further in 2019 and beyond.
WesBank advises that consumers save bonuses for deposits to save on interest charges as well as taking advantage of car specials in December 2018 before new car prices increase in January 2019. With fuel prices on the high, consumers can also benefit from purchasing fuel-efficient cars in an effort to reduce monthly fuel bills.
Related Content
Most Fuel Efficient Budget Cars in SA
Most Fuel-Efficient Double-Cab Bakkies in SA
Most Fuel Efficient Diesel Cars in SA (2018)
Most Fuel Efficient Petrol Cars in SA (2018)
How to get the Best Car Insurance Deal
9 Tips: Buying a Car on a Budget
4 Simple Ways to Cut the Cost of Motoring
2 Major Reasons to Consider Buying a Used Car
5 Ways to Ensure Car Loan Approval