The Fiat Strada compact bakkie has been given the Mopar treatment and the range of accessories is comprehensive.
Our love for the bakkie in all shapes and sizes in South Africa is something of a phenomenon. We'd love this Fiat Strada to make its way to SA as we think there's a fantastic opportunity for a sub-1 tonner in the market.
Nevertheless, despite it not being earmarked for our country, we can't help but be fascinated by what FCA's tuning arm Mopar has done to the Fiat Strada. There are over 50 accessories for this vehicle and Mopar teams up with the Design Center of FCA Latin America to create a show car. Essentially this vehicle you see here is a brochure for what's on offer. "The main objective is to make this unique example a mobile showcase of the enormous growth in the possibilities of personalization obtained with the work done to significantly expand the portfolio of original accessories for the New Fiat Strada", says Luís Santamaria, director of Mopar for Latin America.
Things like a removable trailer hitch, bucket divider, boot extension, rubberisation, bike holder, side stirrups, custom paint finish, ladder holders, internal spare tyre holder and much more can be fitted to the Strada. As for rivals, you can consider the Nissan NP200 and Renault Duster Oroch, the later of which was confirmed for a South African market introduction.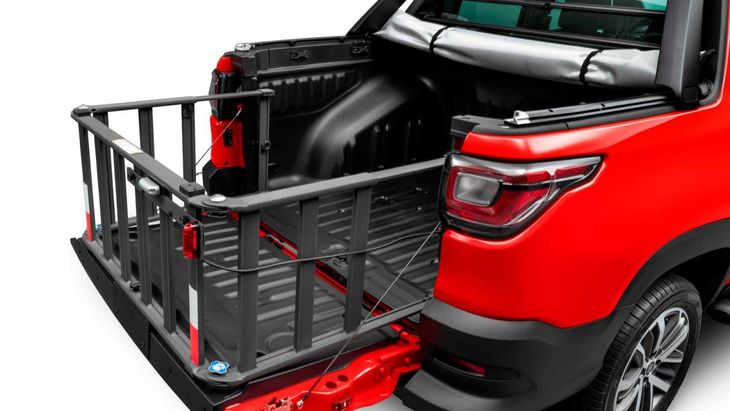 Further Reading
Renault SA Confirms Duster Oroch and Alaskan for 2021
Renault Duster Oroch Double Cab (2017) First Drive
Renault Duster 1.5dCi Dynamique 4WD (2019) Review