Although the provision of a 2-wheel-drive Pajero Sport derivative broadens the appeal of Mitsubishi's impressive adventure SUV, its high specification (which is reflected in the asking price) sees it compete with all-wheel-driven derivatives of popular rivals.
We like: Generous spec, general refinement, build- and ride quality
We don't like: Lack of forward oddment space, awkward price point
Are there any specials currently on this model? Find out here.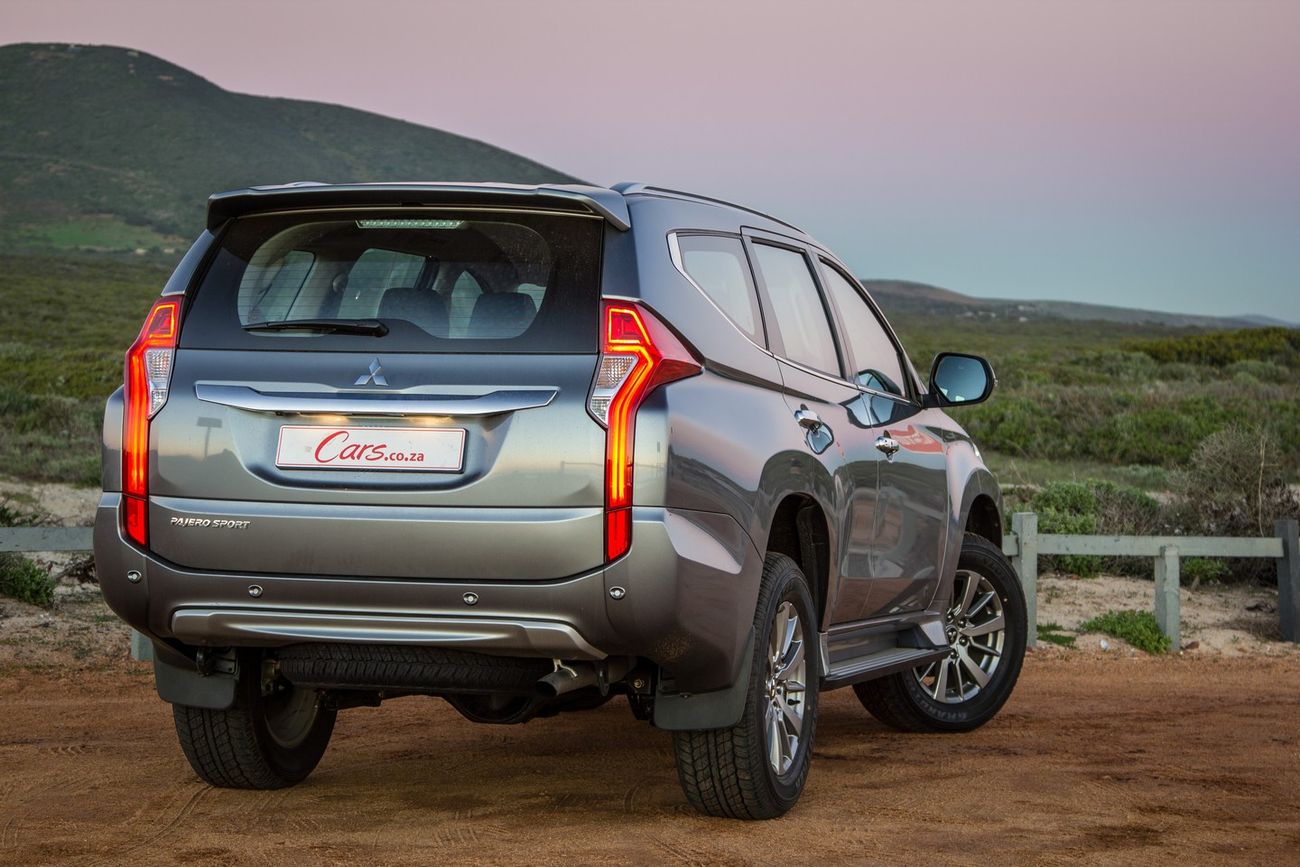 Thanks to the uprated braked towing capacity (to 2 700 kg), the Pajero Sport is likely to appeal to those who like hauling trailers to their holiday destinations.
Where does it fit in?
Until the recent introduction of the Isuzu MU-X, the Mitsubishi Pajero Sport was the only rival to the top-selling Toyota Fortuner and the Ford Everest, both of which are locally produced and offer a diverse line-up of derivatives. By contrast, Isuzu (MU-X) and Mitsubishi (Pajero Sport) offer a pair of 2- and 4-wheel-drive derivatives only, and the most affordable version of the latter is the subject of this review.
For the 2018 model year, the Pajero Sport has received a handful of upgrades that improve its safety spec and practicality, but encouragingly, its asking price (since the local market launch in August 2017) remains unchanged. A total of 7 airbags are now fitted (driver, front passenger, driver's knee, front side and curtain airbags), a 12V/120W power socket is provided and, importantly (for users who like to use their vehicles for towing), the braked tow rating has been increased to 2 700 kg.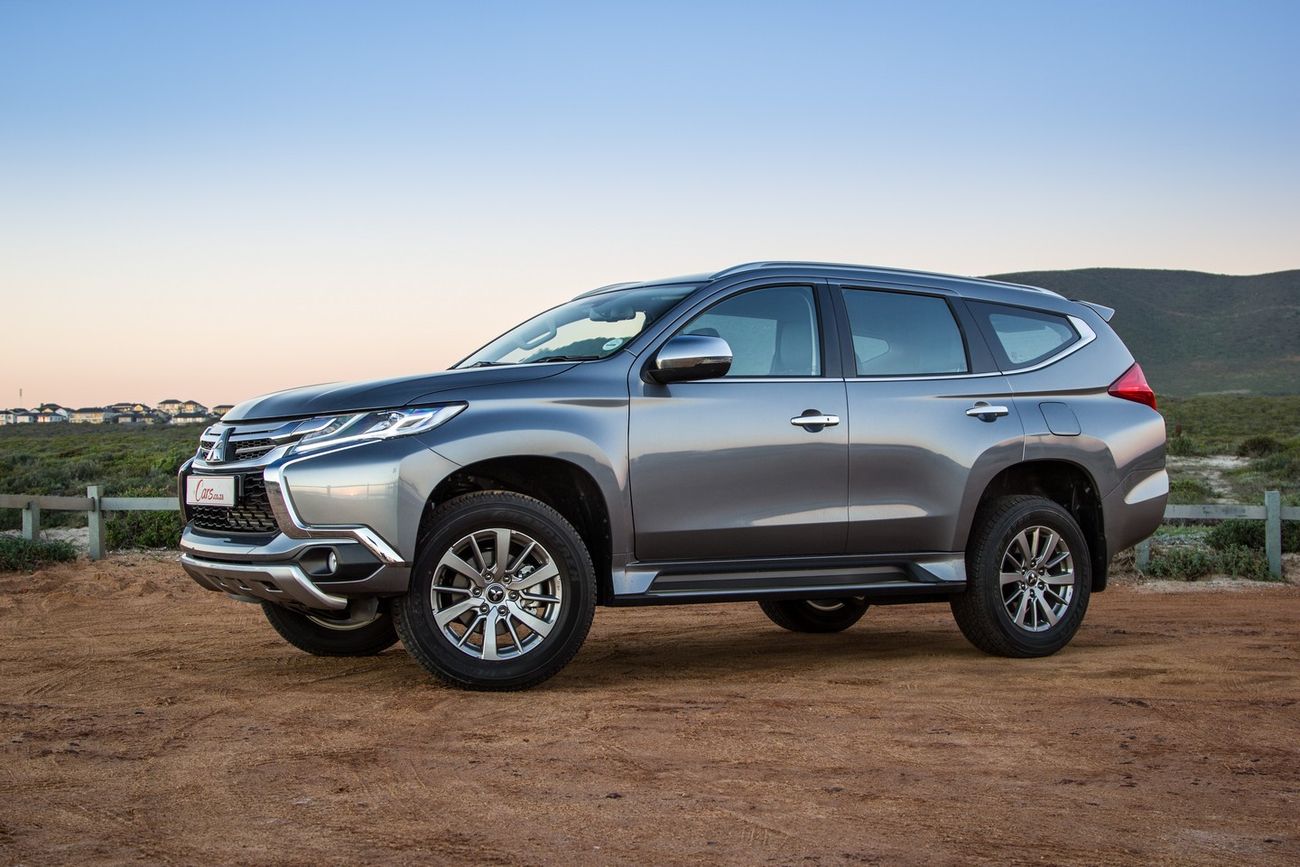 The 2-wheel-drive version of the Pajero Sport looks very similar to its 4WD flagship sibling, certainly not R30k cheaper...
What's good about it?
Generous specification
Even before the aforementioned features were added for the 2018 model year, the Pajero Sport 2.4 D4 Auto was lavishly equipped. The exterior highlights include LED daytime running lights, auto-folding electrically-adjustable side mirrors with integrated indicators, roof rails and titanium-look 18-inch alloys.
Inside, you get leather trim (with electrically adjustable driver's seat), a multifunction steering wheel with audio and cruise control toggles, Bluetooth with hands-free voice control, automatic dual-zone climate control (with rear outlets, even for the 3rd-row occupants), a touchscreen infotainment system, electric windows all round, keyless entry and start, automatically activated lights and wipers, rear park distance control and a reverse-view camera.
Safety wise, the 7 airbags are complemented by ISOfix child seat anchors, ABS with EBD and Brake Assist, a Hill Start Assist System, as well as Active Stability and Traction Control.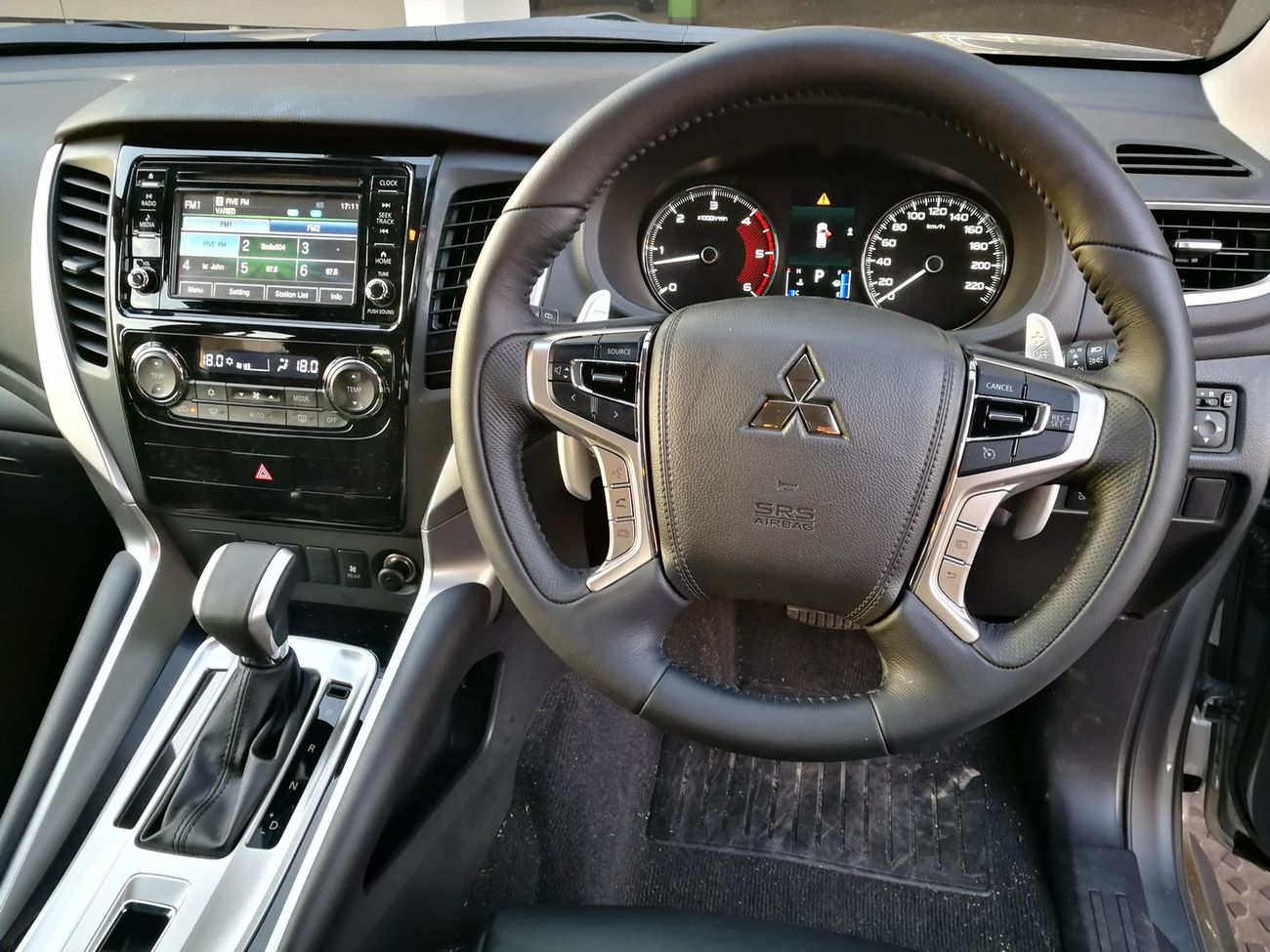 The perceived quality of the Pajero Sport's interior is high, thanks to flush-fitting panels, tactile leather surfaces and a particularly smart steering wheel.
Good on-road refinement
There are 2 factors that elevate the Mitsubishi above its predecessor and arguably, a few of its rivals, in terms of a chassis-based vehicle's ability to emulate the higher refinement of a unibody (read: more expensive) large SUV.
The first is the 2.4-litre turbodiesel engine, which delivers 133 kW at 3 500 rpm, 430 Nm of torque at 2 500 rpm and is impressively matched with a smooth-shifting 8-speed automatic transmission (equipped with shift paddles). Not only does the innate flexibility of the engine reduce the need for the auto 'box to regularly hunt for the appropriate ratio, but the generally quieter nature of the powertrain contributes measurably to the vehicle's overall feel of refinement, especially at cruising speeds.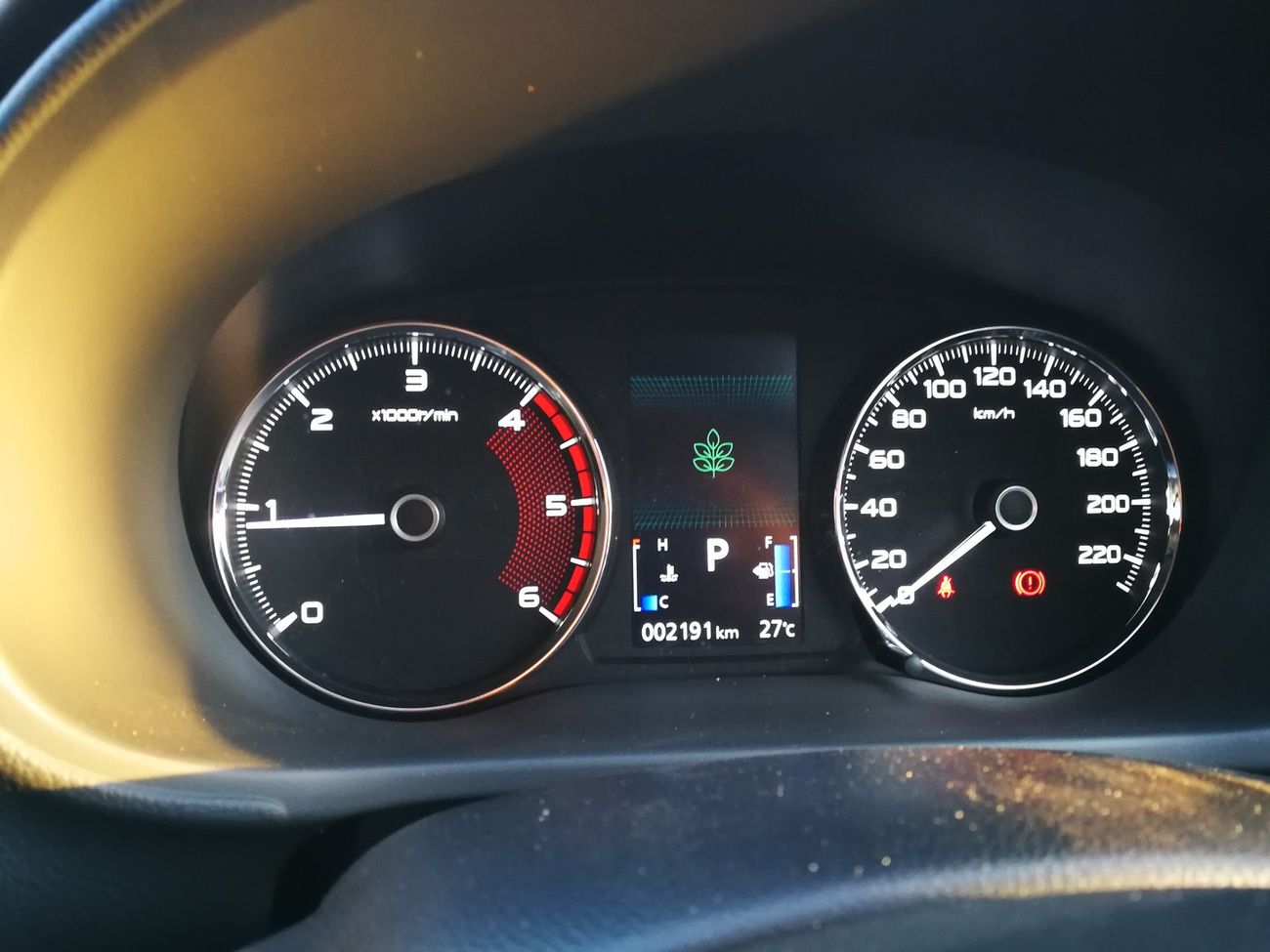 The 2.4-litre turbodiesel at the heart of the Pajero Sport 2.4 D4 is relatively refined, with a flexible torque delivery.
Secondly, the low intrusion of noise vibration and harshness into the Mitsubishi's cabin is matched by a generally unflappable ride quality. Whereas some bakkie-based adventure SUVs still soldier on with rear leaf-spring suspensions (or variations thereof), the Pajero Sport's multi-link-with-stabiliser setup takes most bumps and ruts in tarred roads in its stride. Moreover, the 2.4 D4's more settled ride (and predictable body roll) instils driver confidence in the outright handling ability of the vehicle.
Where does it lag the best in this segment?
Could be more practical
Whereas the towing capacity (braked) of the Pajero Sport used to be a problem (as highlighted in our review of the 2.4 D4's 4WD flagship sibling in November 2017), Mitsubishi has improved the maximum figure of 1 800 kg to 2 700 kg for the 2018 model year, which now compares favourably with the Fortuner (2 500 kg), Everest and MU-X (3 000 kg apiece).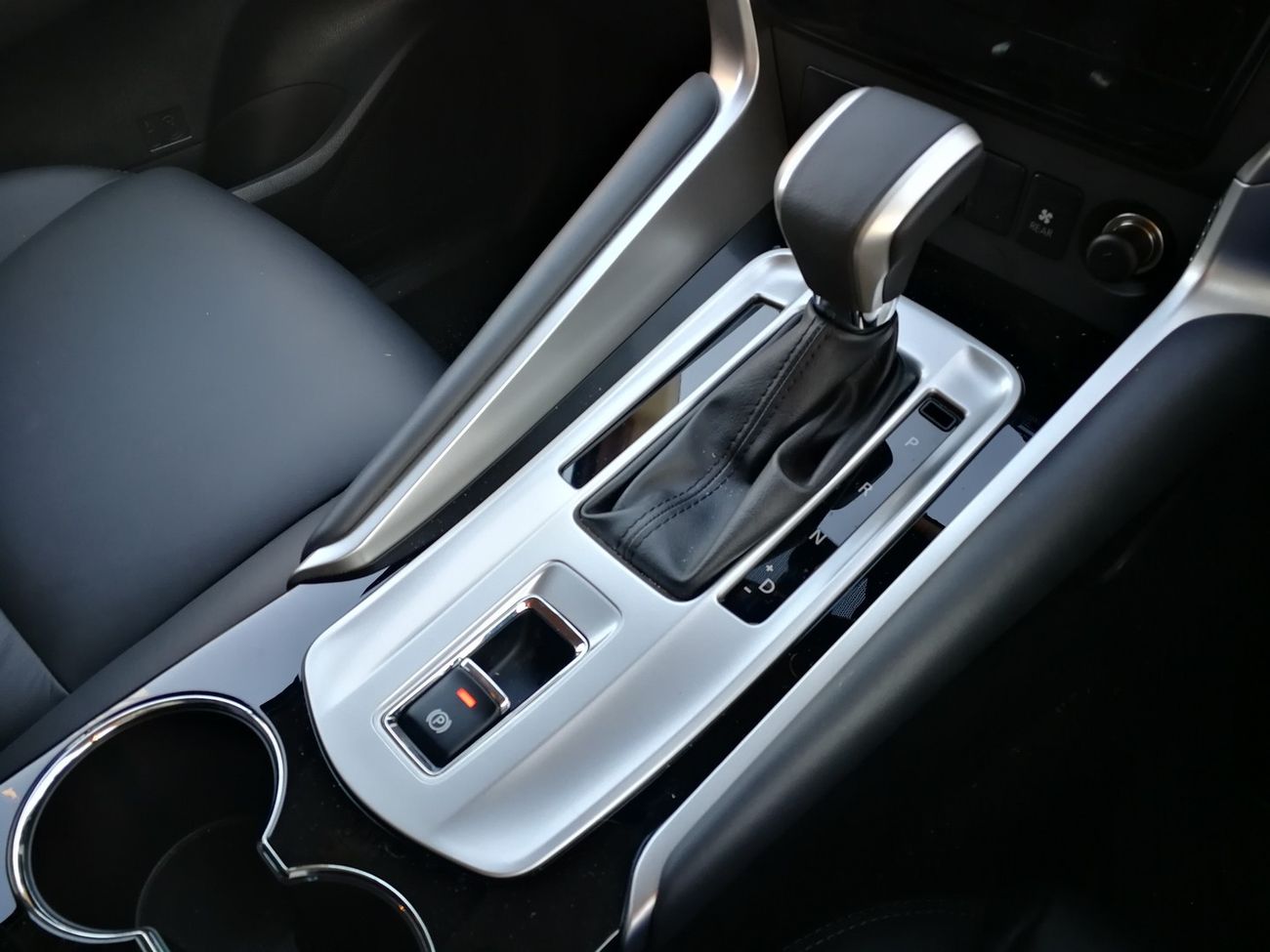 Although the centre console is smartly finished, the lack of oddment space (apart from the pair of drinks holders provided) is an oversight.
Bear in mind too that even though the Mitsubishi offers good 2nd-row legroom (the row does not slide fore and aft, although the backrest can recline), the Pajero Sport is lower, shorter and narrower than the Fortune and Everest, and therefore offers less outright luggage and utility space, but there is enough space for most families.
What we found most irksome about the vehicle's packaging is the lack of oddments space in the front of the cabin. Apart from a couple of drinks holders and a lidded storage box in the centre console/transmission tunnel area, it would have been better if there was a scratch-resistant place to rest fragile items, such as smartphones.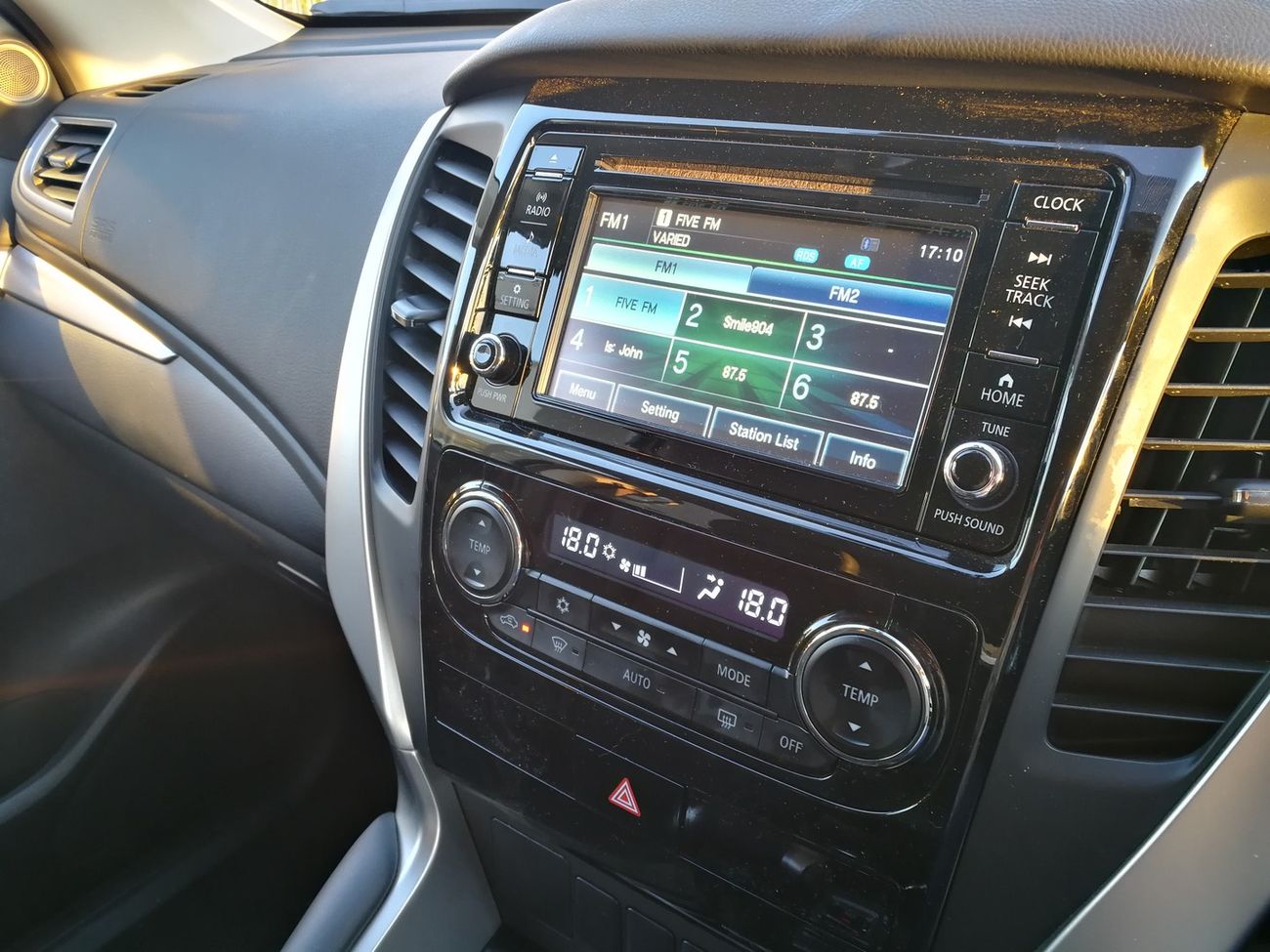 The rudimentary looking (if effective) infotainment system detracts from the cabin's luxury ambience to an extent.
Clunky infotainment system
Although it seems a trifle vulgar to complain about the provision of a touchscreen entertainment system in a product that is based on a light commercial vehicle (a bakkie!), adventure SUVs are family vehicles first and foremost and in something that costs in the region of R600k, it's an important feature to get right.
Although we had no difficulty in pairing our smartphones to (and streaming music from) the Pajero Sport's system, its interface is rather dull-looking and dated compared with the slick and snappy 8-inch Sync3 touchscreen system in the Everest, which, like the MU-X's unit, notably includes navigation as standard as well.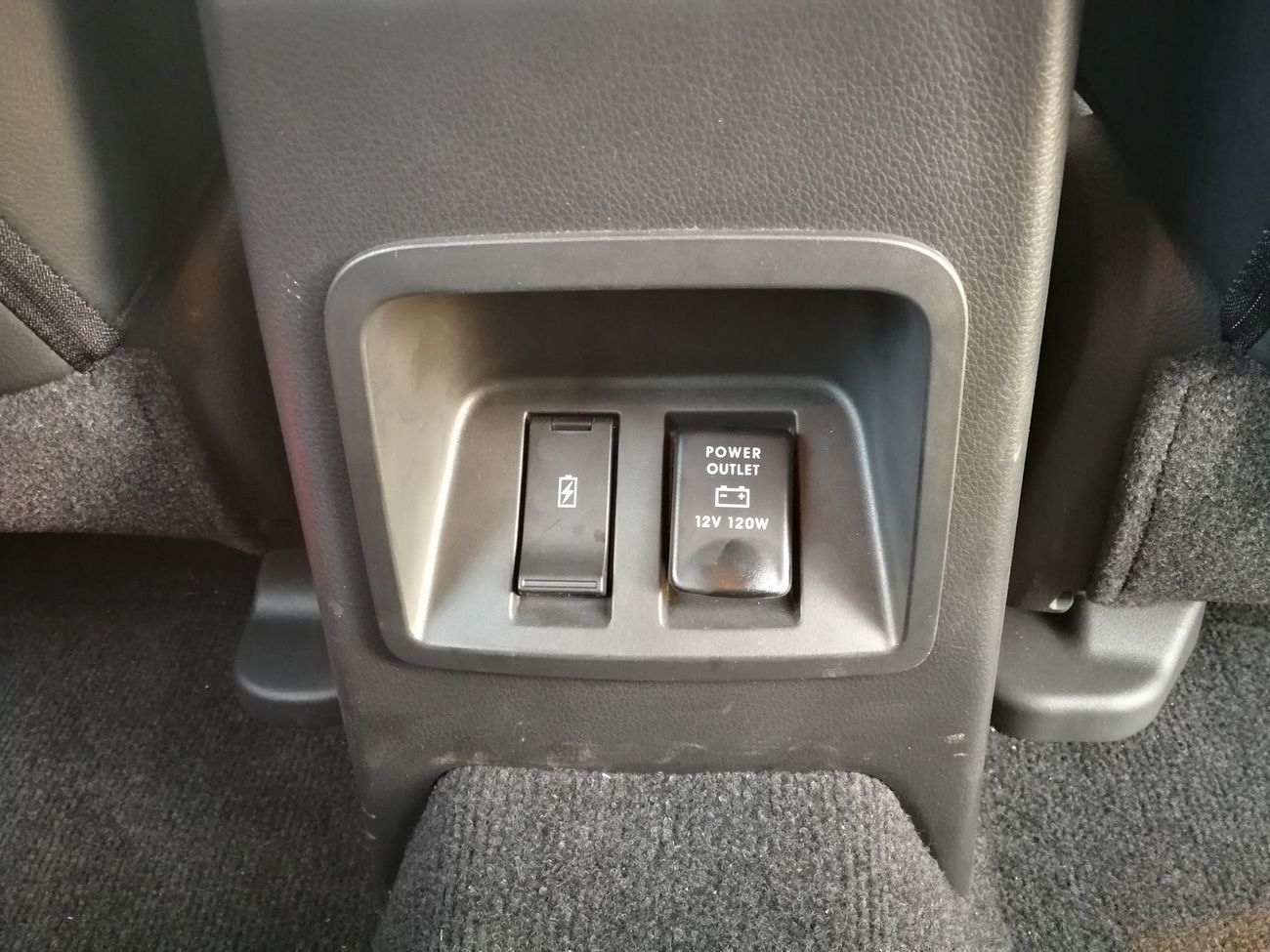 The popularity of personal electronic devices shows no signs of abating, therefore Mitsubishi avails rear passengers with a pair of charging ports.
Pricing & Warranty
The Mitsubishi Pajero Sport 2.4 D4 Auto sells for R569 995 (August 2018) and the price includes a 3-years/100 000 km warranty and 5-years/100 000 km service plan. Servicing intervals are scheduled for every 10 000 km (which is short) or 12 months, whichever comes first.
View the derivative full specs on Cars.co.za and book a test drive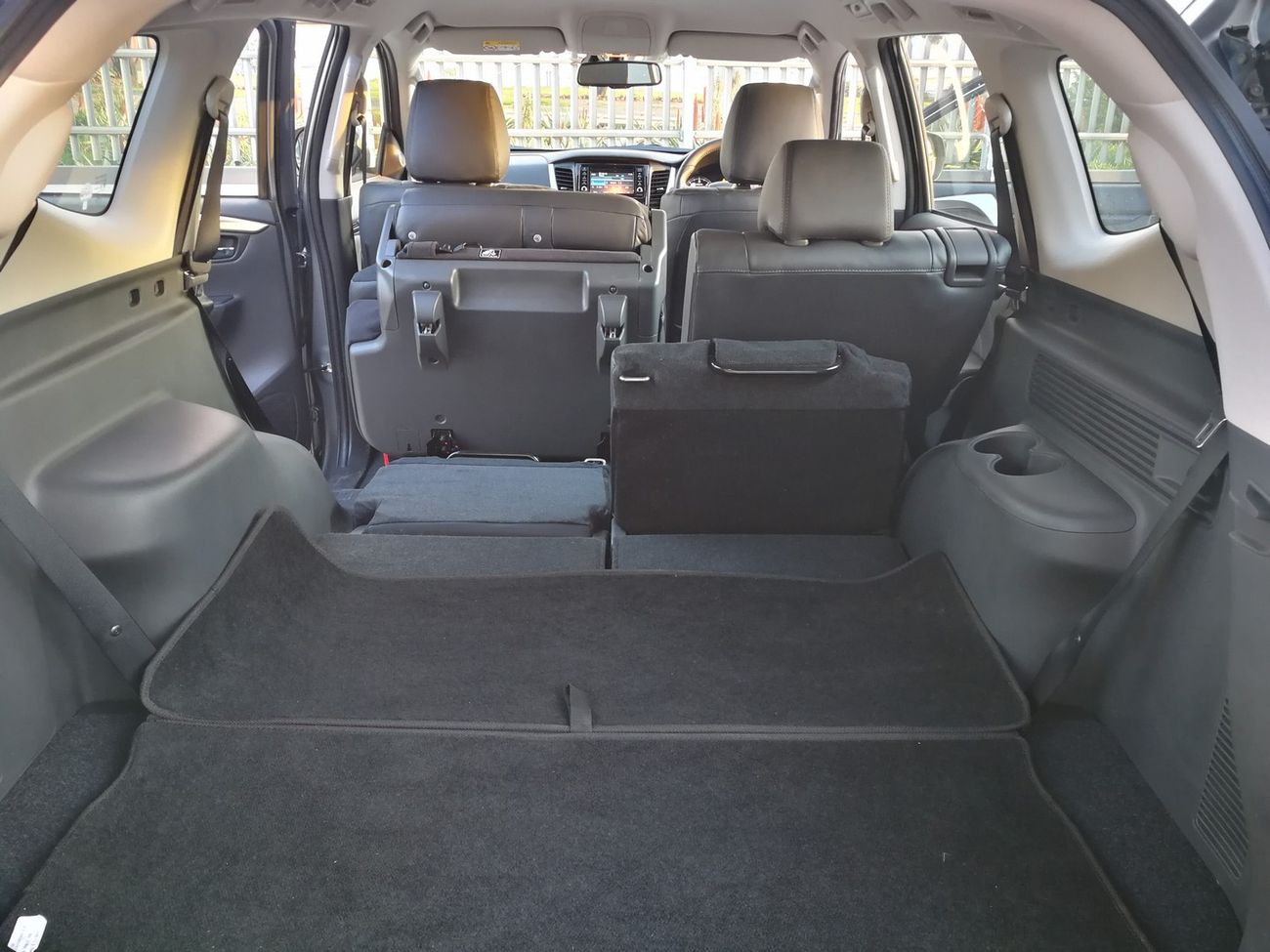 From a 7-seater people carrier to a 2-seater panel van, the Pajero Sport offers a multitude of loading options.
Rivals to Consider
Click on the names of the rivals for detailed specification (August 2018)
More spacious and affordable:
Although the Ford Everest 2.2 XLT auto's turbopetrol motor is not as powerful, nor is it entirely as refined as the Pajero Sport, the capacious Everest comes well-specced and undercuts the Mitsubishi by almost R50k. If you don't mind a manual, the lower-spec (but 4WD) 2.2 XLS is cheaper as well (R552 800). Alternatively, if your budget can stretch R15k further that the 2.4 D4's asking price, the 3.2 XLT is attainable.
The segment's sales leader:
The Pajero Sport 2.4 D4 feels more smartened-up and SUV-like than the Toyota Fortuner, and it's R20k cheaper than the latter's 2.8GD-6 auto derivative. Bear in mind, however, that although 4x4 capability is not a pre-requisite for entry-level adventure SUV buyers, the mid-range 2.4GD-6 4x4 auto offers low-range capability, if less luxury spec than the Mitsubishi, for almost R50k less (R522 100).
Closest rival on price:
The recently introduced Isuzu MU-X 3.0 costs a mere R2k less than the Pajero Sport 2.4 D4 and, like the Mitsubishi, is the only offering apart from its 4WD flagship sibling (the latter costs a whopping R629 100, however). The Isuzu's 3.0-litre motor is agricultural and 50 Nm down on the 2.4 D4's torque output, but it's a well-proven motor and the MU-X offers otherwise comfortable, if unspectacular, family transport. The package is showing its age though: it lacks some of the Pajero Sport's polish.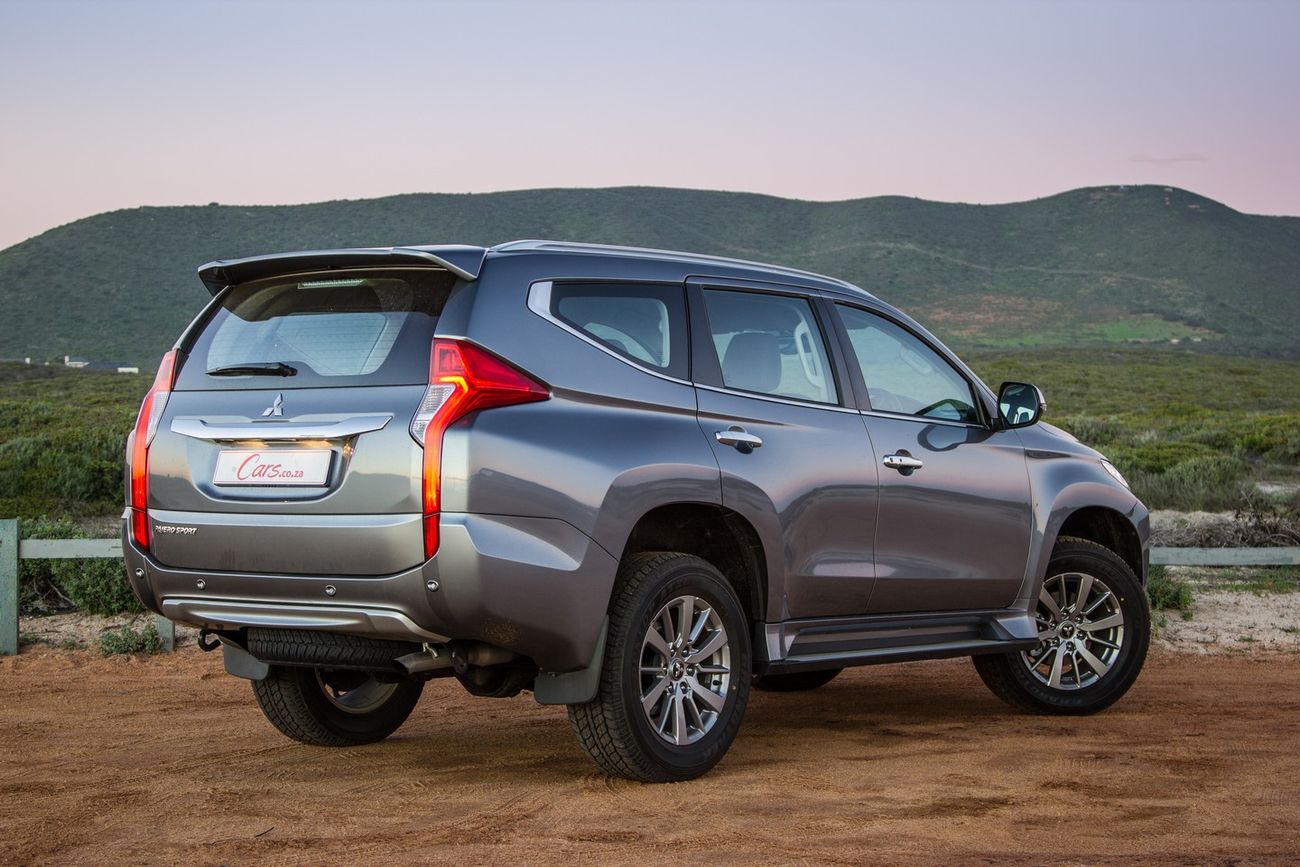 The handsome Mitsubishi Pajero Sport remains one of the best-kept secrets in the Adventure SUV category. It's a pity its range isn't more diverse...
Verdict
Like any other adventure SUV that doesn't have a Toyota badge on its chromed nose, the Pajero Sport faces an uphill battle to steal sales from the Fortuner, which has been a fixture of the local market for more than a decade. Compared with its more expensive 2.8- and 3.2-litre 2-wheel-drive automatic rivals from Toyota and Ford, the Pajero Sport is a well-specced, spirited, refined and comfortable family car and its 2.4-litre turbodiesel is not terribly outmatched; it also feels more exotic and upmarket than the equivalent Isuzu. However, for that to make sense, you'd need to be shopping with a budget of just under R600k, in which case, you'd bag a bit of a bargain.
However, the 2.4 D4 does not do quite enough to enlarge the Pajero Sport's appeal significantly beyond that of its all-wheel-drive sibling, which costs R30k more, but has the advantages of a diff-lock, low-range and off-road assistance systems (plus small details, such as a self-dipping rear-view mirror and headlamp washers). For buyers who are looking to buy up into the adventure SUV league, the high-spec 2.4- and 2.2-litre Fortuner and Everest admittedly can't quite match the Pajero Sport spec-for-spec, but they're notably more affordable. As explained in the rivals section above, the Toyota and Ford can be had in 4WD configuration for less than the Mitsubishi.
Therefore, the Pajero Sport 2.4 D4 auto makes sense for those looking to buy high-spec 2-wheel-drive adventure SUVs, even if we're unsure how big that pocket of the market is… After all, if you're looking to spend close to R600k, surely you'd want 4-wheel-drive ability included as part of the package? That should, however, not detract from the fact that the Mitsubishi is an underrated product that outshines its bakkie-based underpinnings better than most of its rivals. It certainly deserves a closer look.
Watch our video review of the Sport 2.4 D4 4x4 Auto below:
Related content:
Mitsubishi Pajero Sport (2017) Video Review
Mitsubishi Pajero Sport 2.4 D4 4x4 Auto (2017) Review
Adventure SUV finalists for the 2017/18 Cars.co.za Consumer Awards
Isuzu MU-X (2018) Video Review
Isuzu MU-X (2018) Launch Review [w/Video]
Extended Test: Toyota Fortuner 2.8 GD-6 4x4 Automatic [with Video]
Toyota Fortuner 2.4GD-6 (2016) Review
Toyota Fortuner vs Ford Everest (2016) Comparative Review [Video]
Spec upgrades to Ford Ranger & Everest
Ford Everest 2.2 XLT auto (2017) Video Review
Ford Everest 2.2 XLT Automatic (2017) Quick Review
Interested in buying a Mitsubishi Pajero Sport?