One of the criticisms of the Mercedes-Benz X-Class is that it's just not bold or aggressive enough. Carlex Design has had a go at giving the X-Class some appeal and the results are err... wild? What do you think?
Carlex Design has been hard at work with its range of redesigned bakkies. Its latest offering is the Mercedes-Benz EXY X-Class. It's a limited edition and there will be just 999 units made. The upgrades and modifications are extensive, with substantial work done cosmetically and under the skin.
There's a new front bumper, bonnet lip, headlight frame, arch extensions, rear spoiler and a whole lot of carbon fibre splashings. The suspension is lowered and the new 20-inch alloy wheels are wrapped in Michelin Latitude Sport 3 rubber. There are a few stickers too. Inside, there's been an overhaul of the trimmings and there are new leather front and rear seats, as well as a leather armrest. There's a new-look steering wheel too. There is also a fake V8 exhaust system, which will make your X-Class sound the part.
No doubt this gives the X-Class that distinctive look that sets it apart from Nissan's Navara but trust a tuner to maybe take things a little too far. Or is this just what the under-selling X-Class needs?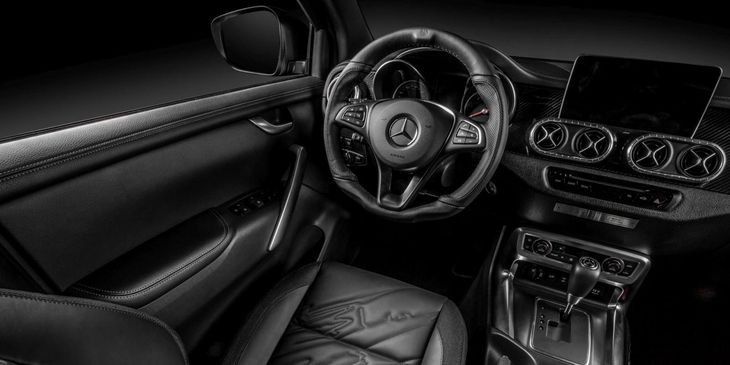 Further Reading
Maybach-inspired Mercedes-Benz X-Class Anyone?
Mercedes-Benz X350d Price Announced for SA
Mercedes Benz X-Class (2018) Video Review
Mercedes-Benz X350d (2018) Launch Review