Mercedes-Benz has revealed the front-end design of its upcoming W223-generation S-Class during an online presentation featuring Daimler chief executive Ola Kallenius. He confirms that the new first-class sedan will still be revealed (and go into production) this year and suggests the newcomer will be a "technological tour de force". We've rounded up all the details we've pieced together about the W223 here...
The presentation was not about the new S-Class in particular, but Kallenius said the company had put its "brightest minds and most creative people" to work on its new flagship model and that he had already driven a pre-production model.
"(The new S-Class represents) a completely new level in terms of artificial intelligence and needs-based electrification. I drove a preproduction model and it's amazing," he said. "We drove it around, even at high speed on the autobahn. (It's) very serene and has a (very refined ride quality). Its predecessor may have set the bar high, but the new S-Class will be special."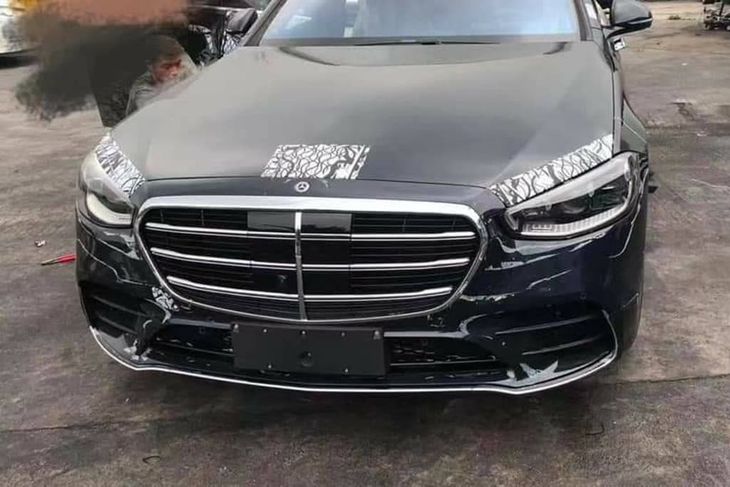 This view of the front of the new S-Class shows more detail of its front bumper treatment.
We understand that the newcomer will be based on a substantially updated version of the brand's MRA (Modular Rear-wheel drive Architecture) platform, which should yield weight-savings over its predecessor, and have a 48V mild-hybrid electric architecture, which of course facilitates hybridised powertrains (including of the plug-in variety). It is also rumoured that the model will be offered exclusively in long-wheelbase guise, which should give it a stately overall length of about 5.3 metres.
The sole supplied image shows that the W223 has a slightly protruding chrome-look grille with a trio of horizontal blades and angular headlamp clusters with a distinctive swoosh daytime-running-light detail, as well as a trio of projector beams. The design of the upcoming car's front-end is not a revelation, however. Earlier this month, we published these images from Spanish blogsite Cochespias of a black pre-production unit that was covertly photographed at a junkyard in the vicinity of one of Benz' manufacturing plants.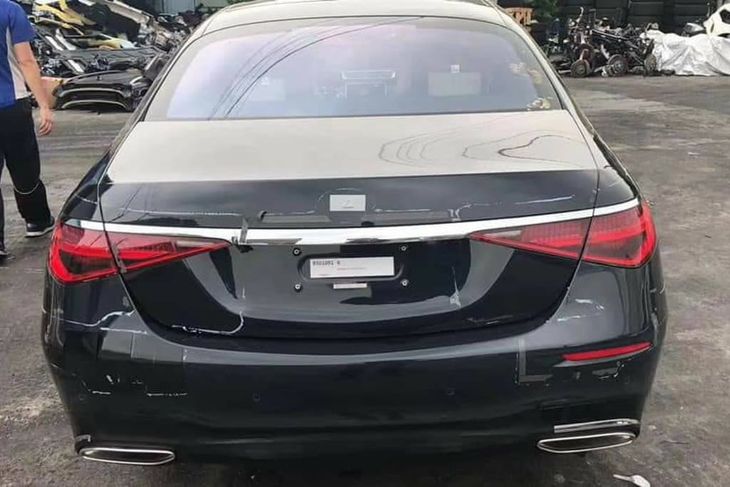 The S-Class remains a symbol of restrained luxury and upper-crust motoring; its understated styling reflects that.
Compared with the bold new nose treatment of facelifted BMW 7 Series, the Benz's styling is largely evolutionary; at the back, the most obvious change is a pair of CLS-inspired tail lamps and recent spy shots suggest the car may feature pop-out door handles.
Speaking to Autocar recently, Mercedes-Benz Gorden Wagener described the W223 as a "milestone in design" and a "digital S-Class of the next decade" but admitted it would evolve the Three-pointed Star's design language rather than "lead it into a new era".
"Back in the old days, the S-Class invented a new kind of style every time for the rest of the brand. But that was back when we only had 3 models, and it's impossible to do now," Wagener said. "There are still a lot of people who love the S-Class how it is, so that's probably the last car we would want to change [radically]."
Wagener said the most "progressive aspect" would be the interior, where his team has put "even more emphasis on the digital side". Indeed, the leaked images show that compared with its predecessor, the new S-Class' cockpit is revolutionary – and minimalist, replete with smooth touch-capacitive surfaces. Benz has introduced a sweeping tiered dashboard; the top plane features a quartet of square vents top and centre, while the lower pane has chunky vertical vents at either end.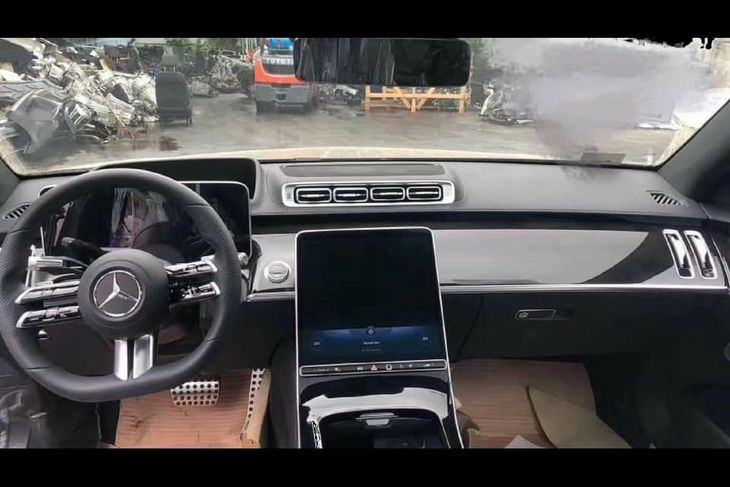 We're astonished by the minimalist layout of the S-Class' cabin, even the ventilation outlets seem to have been made smaller.
An imposing portrait-aspect infotainment display (ostensibly underpinned by the next iteration of the MBUX operating system) sweeps up from the centre console and an all-digital instrument cluster sits behind the steering wheel. If you look closely, you will notice a large well behind the instrument display, which suggests the W223 will feature an advanced, highly-detailed head-up display system.
By blending the high-grade materials with a level of fit and finish once found in significantly more expensive Mercedes-Maybach derivatives, the new S-Class is expected to leap back to the top of its rarefied class for luxury and quality.
Under the bonnet, expect to find a full range of electrified powertrains, including a 3.0-litre inline-6 turbopetrol and a 2.9-litre inline-6 turbodiesel, while the biggest motor is unlikely to be a V12 (owing to the impact of stricter European emissions regulations), so the headlining powerplant will probably be a beefed-up AMG twin-turbocharged 4.0-litre V8 (with electric assistance, of course).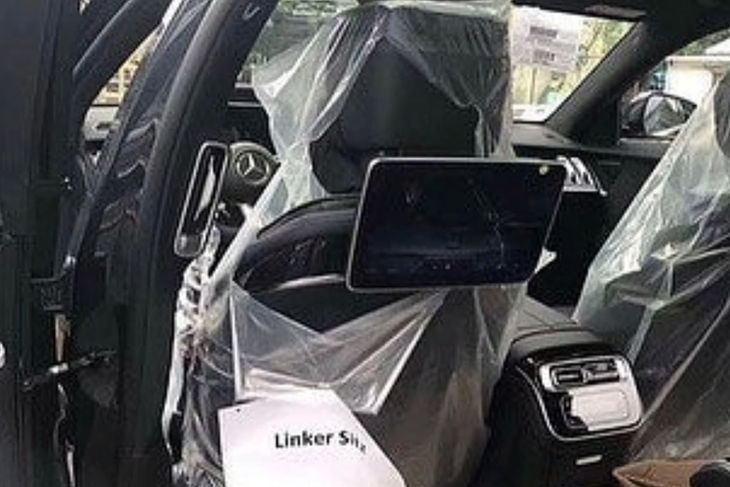 This pre-production example of the new S-Class was equipped with a rear entertainment system and 4-zone climate control.
The W223 is most likely to be produced in RWD as well as all-wheel-drive guises from the global launch in late 2021. Although Benz will also offer full plug-in hybrid derivatives, there is unlikely to be a battery electric vehicle (BEV) version of the next S-Class, because Benz has been developing its next first-class sedan in tandem with the EQS – a flagship "4-door coupe" based on the manufacturer's dedicated MEA (modular electric architecture) platform.
The W223 will introduce, inter alia, Level 3 Highway Assist autonomous driving technology, the next version of AirMatic+ active suspension (it scans the road to pre-arm the air suspension and dampers for bumps ahead), as well as new active anti-roll bars that facilitate flat cornering, even at higher speeds than the current S-Class can.
We expect the new S-Class will reach South African showrooms in the first quarter of 2021.
Related content:
Mercedes-AMGs Coming to SA in 2020
The Dreamer - A Fashion Film in Partnership with Mercedes-Benz and Klipa Denim
BMW 7 Series (2019) Specs & Price