German brand Mercedes-Benz is expanding its electric car plans and there'll be 6 new EVs joining its portfolio in the next few years.
The shift towards full electrification in an OEM's portfolio took another big leap as German giants Mercedes-Benz announced plans of 6 new electric cars hitting showroom floors in the next few years.
The electrified S-Class, called the EQS will be arriving in 2021 and will be the first of the new vehicles assembled using Merc's new electric platform. That's just the beginning with the EQE business sedan as well as SUV versions of the EQS and EQE following on afterwards. According to Mercedes-Benz, the development is running on schedule - impressive considering how Covid-19 disrupted life. It won't only be big electric cars coming to market as Mercedes-Benz has plans for the compact market with the fully-electrified GLA called the EQA going into production before the end of 2020, with a slightly bigger EQB in 2021.
The key thing here of Mercedes-Benz is keeping the costs down and critical is its custom-developed scalable electric architecture. The wheelbase and track as well as all other system components, especially the batteries, are variable thanks to the modular design and this allows the production of compact vehicles to large SUVs.
Range is always a concern, but Mercedes-Benz claims up to 700 km is possible for the EQS, but tests are still being done. "The EQS has already piled up far more than two million test kilometres from the heat of South Africa to the cold of Northern Sweden", says Christoph Starzynski, Vice-President Electric Vehicle Architecture at Mercedes-Benz and responsible for the EQ vehicles. "The EQS will be the S-Class of electric vehicles. That is why it is undergoing the same demanding development program as any other vehicle that has the privilege of proudly bearing the three-pointed star. In addition, there were quite a few tests specifically for electric cars that cover important development priorities such as range, charging and efficiency".
The electric car offensive is part of Mercedes=Benz's Ambition 2039 initiative which aims to see the brand offer a C02-neutral car fleet. As it stands, the German brand is aiming for more than half its sales to be all-electric and plug-in hybrid by 2030.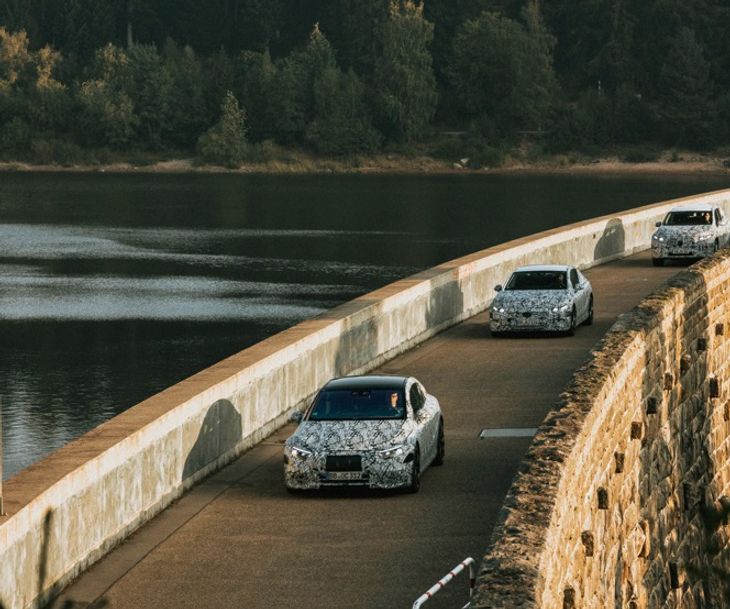 Further Reading
Mercedes EQC - First taste of Benz's EV