Our spy photographers have spotted the next step in Mercedes-Benz's electrification strategy. This is the EQ S and it'll be the most advanced vehicle offered by the Stuttgart-based brand.
Picture credit: S. Baldauf/SB-Medien
Right now it may not look like much, but underneath that camouflaged body is a highly-advanced electric and connected S-Class. Badged as an EQ model means it'll have an all-electric powertrain and our spy photographers claim it'll be a rival to the Tesla Model S and the forthcoming duo of Porsche Taycan and Audi etron GT.
Underpinned by the new Mercedes-Benz modular electric platform, the EQ S will have a flat floor, meaning it'll have impressive cabin space. Our spy photographers said the new EQ S features frameless front and rear doors, and the vehicle is more of a fastback design as opposed to a sedan. Expect the Mercedes-Benz EQ S to feature electric motors on each axle, giving it all-wheel drive. It'll also need commendable range, and some estimations suggest it should be capable of at least 400 km on a single charge.
There should be incredible levels of tech, connectivity and autonomous driving capability when the EQ S comes to market. With a rumoured intro date of 2021, the EQ S should set new benchmarks in the segment.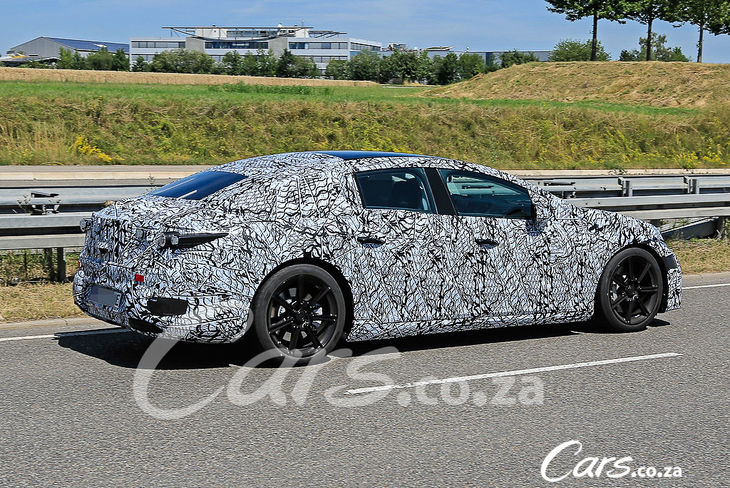 The EQ S loses some of its sedan design and adopts a more fastback style
Further Reading
Extreme Limited Edition Mercedes-AMG S65 Final Edition Revealed
Mercedes-Benz S-Class (2018) Launch Review