While we eagerly await the arrival of the new fourth-generation GLE on local soil in Q3 2019, the sorcerers at Affalterbach have produced a tantalising prospect in the form of the GLE53, which sits comfortably between AMG's large SUV options.
With the largest portfolio of performance models, AMG customers are spoiled for choice. If you desire a 7-seater, the folks at AMG have built an SUV with more performance than the GLE43, but not quite as extreme in nature (or price) as GLE63.
The latest addition to AMG's offering of go-faster SUVs is the GLE53 AMG. Featuring that characteristic Panamericana-inspired grille, the GLE53 is powered by a 3.0-litre in-line 6-cylinder engine, which benefits from twin-turbocharging and electric boost compensation.
Peak power is 320 kW with 520 Nm of torque and the GLE53 can source an additional 16 kW and 250 Nm from its integrated starter motor/generator – and an electric charge system which resides between the engine and gearbox. An electrically driven compressor also pre-pressurises the turbochargers to ensure GLE53 suffers virtually no lag in throttle response.
Drive is apportioned to all 4 wheels via Mercedes-Benz's 9-speed automatic transmission, which means you should nearly always be in the correct gear and if you are so inclined, it's capable of running the benchmark 0-100 kph sprint in 5.3 seconds.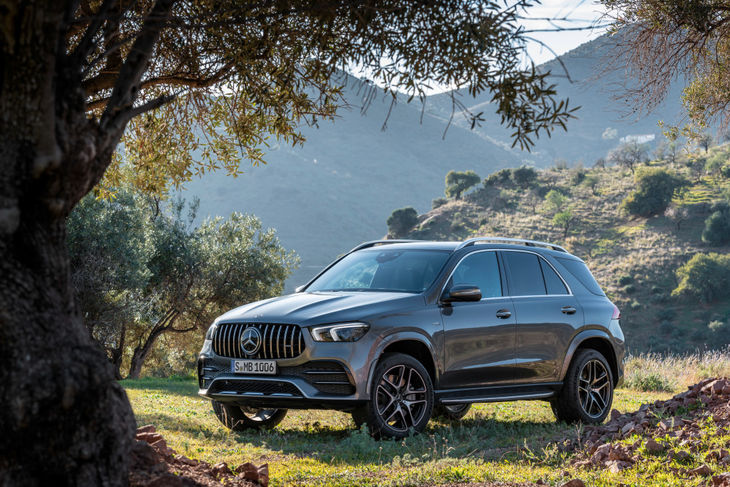 In conjunction with air suspension and active ride control, the GLE53's ride comfort is expected to be top-notch on both road and gravel.
Balancing the big Mercedes performance SUV is an air-suspension system working in unison with AMG's active ride control sensors and software. Any air-suspension configuration is infinitely more adjustable and responsive than a conventional fixed hydraulic system and AMG's engineers have enabled the GLE53 to have excellent ride quality and roll mitigation. How? By coding a system which samples road conditions and driver input a thousand times per second and adjusting the air-suspension accordingly.
The GLE53's air suspension system also lowers the entire vehicle by 15 mm at cruising speed, aiding stability and reducing aerodynamic drag, whilst it can lift the body by 55 mm too – when venturing off-road, at crawl speeds. Any large performance SUV requires big brakes to keep it safe and the GLE53 features massive 400 mm front brake discs, grabbed by two-piston callipers.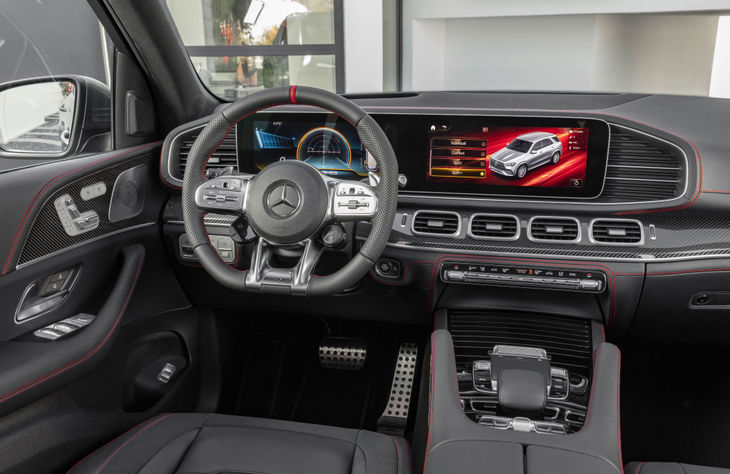 Black leather and red microfibre is standard, as is the large digital dual-screen MBUX user interface.
The most random fact concerning AMG's latest product? That would be its optional cabin fragrance called AMG#63, which is part of the Mercedes-Benz GLE53's Air-Balance package.
You can expect to see the new Mercedes-AMG GLE53 in South Africa in Q1 2020.
Related content
Mercedes-Benz GLE (2019) Prices Announced for SA
All-New AMG 53 Engine is Official