Pricing for the Mercedes-AMG A35 has been made available to us. Here's how much Affalterbach's baby hot hatch will cost.
From what we understand, the new baby AMG will be arriving in SA around October 2019. It's powered by a 2.0-litre turbocharged 4-cylinder motor, producing 225 kW and 400 Nm. Power goes to all 4 wheels via a 7-speed dual clutch transmission. Acceleration figures are brisk too, with a claimed figure of 4.7 seconds. If the road's long enough, it'll hit a top speed of 250 kph.
The pricing appears to be a touch more expensive than that of the Audi S3 (R671 000) and Volkswagen Golf R (R676 500), and it'll be a fascinating exercise to have all three cars present in a shootout of sorts. Let's not forget that BMW has also joined this segment with its new M135i which also comes with a 2.0-litre turbocharged 4-cylinder motor mated to an xDrive setup. We could even expect the BMW to arrive in SA before the end of Q3.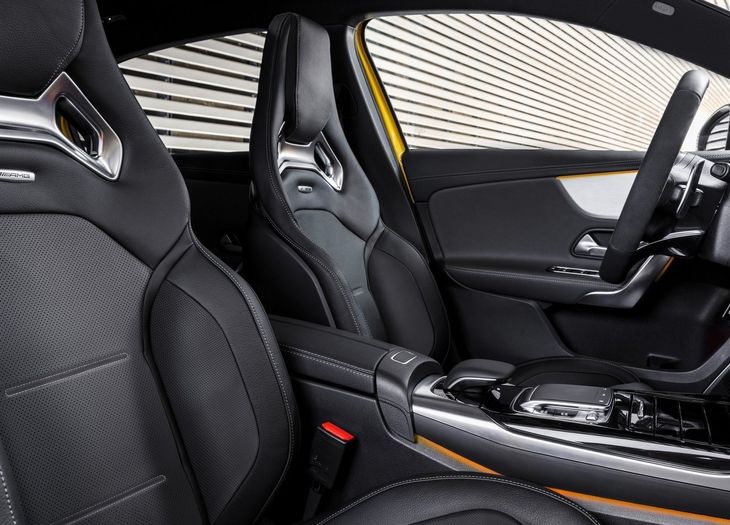 Mercedes-AMG A35 Price in South Africa
The price is inclusive of a C02 emissions tax. We'll have options pricing closer to the launch, which should be very soon.
Mercedes-AMG A35 4Matic R755 198
Further Reading
Mercedes-AMG A35 4Matic (2019) International Launch Drive
Mercedes-AMG A35: A true Golf R rival
Mercedes-AMG A35 Sedan Revealed
Thanks to Zero2Turbo for the tip