Car tuner Mansory has become famous for its exotic creations and for the 2020 Geneva Motor Show, it produced some extreme versions of the Lamborghini Urus, Rolls-Royce Cullinan and Bentley Continental GT V8 convertible.
Motor shows are filled with the latest and greatest product from the manufacturers and despite the Geneva Motor Show being canceled due to the COVID19 virus, that didn't stop the car companies from staging online reveals. One aspect of motor shows is the aftermarket and customisation section and one brand stands out for making some weird and wonderful creations. Mansory is a German-based tuning house and for the 2020 Geneva Motor Show, it worked on the Lamborghini Urus, Rolls-Royce Cullinan and Bentley Continental GT Convertible.
Mansory Coastline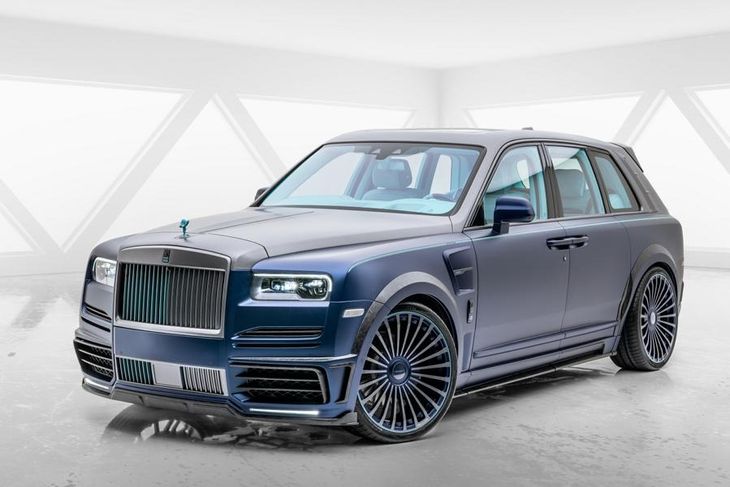 This is Mansory's take on the Rolls-Royce Cullinan. It features a sportier bodykit with plenty of carbon fibre, 24-inch alloy wheels and a power upgrade. Mansory has reflashed the ECU and fitted a sports silencer, giving it a total output of 454 kW and 950 Nm (the standard model produces 420 kW and 850 Nm). It'll sprint to 100 kph in a claimed 5 seconds and Mansory has moved the limiter to 280 kph. Inside, everything is painted in turqoise and there's extensive use of quilted leather on the seats. Mansory has made just 8 examples.
Mansory Venatus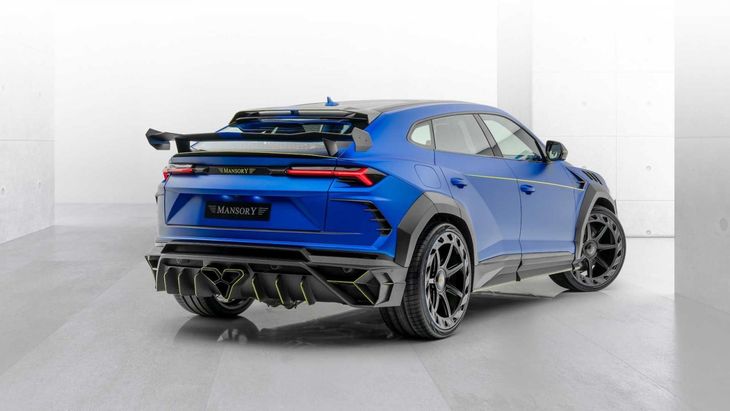 Mansory has given the Lamborghini Urus a full makeover and it looks mental. FInished in matte blue with green accents, topped with a widebody kit, there's nothing quite like it. There's even a spoiler on the rear, finished in carbon fibre, obviously. There are the obligatory big rims, but the real changes can be found under the bonnet. Mansory has given the Urus a big power boost. In standard form, it produces 478 kW and 850 Nm from its 4.0-litre twin-turbo V8. This version thumps out 596 kW and 1000 Nm, giving it a claimed sprint time of 3.3 seconds to 100 kph.
Mansory Bentley Continental GT Convertible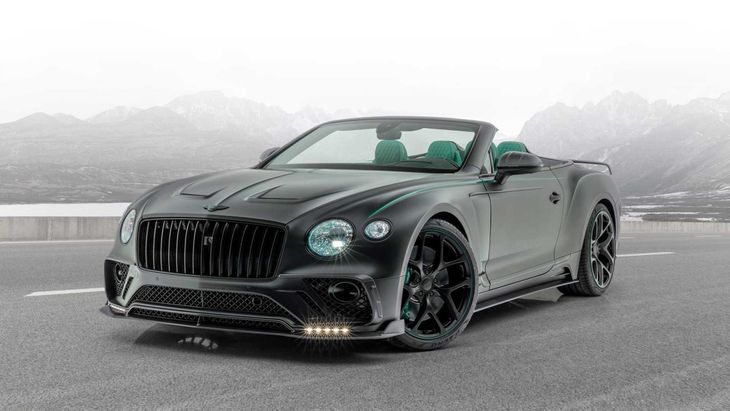 Mansory has given the luxurious Bentley Continental GT Convertible a makeover. With a monster grille, bodykit, carbon fibre splitter, rear diffuser and wing, this Bentley looks outrageous. Most of these components are finished in carbon fibre and there's the obligatory rear wing too. Mansory has also fitted new-look LED daytime running lights as well as 22-inch alloy wheels. For extra effect, there's green detailing in the brakes and accent lines. The green continues inside, with seats, door panels and steering wheel. The engine has been given a mild workover, with a new exhaust and remapped ECU. In standard form it produces 404 kW from its 4.0-litre twin-turbo V8, but that's been increased to 477 kW and it's claimed to hit 100 kph in under 4 seconds.
Further Reading
Would you do this to your Bentley Bentayga?
Merc G63 Double-cab with 588 kW
Awesome Mercedes-AMG G63 Steampunk Limited Edition by Carlex Design