A video showing the Lexus LC 500 drifting in a multi-storey car park in Bristol, UK, serves as a reminder of how visceral and entertaining Lexus' sports coupe can be. Watch the video…
Throw yourself back to 2016 when Lexus' LC 500 made its debut at the Detroit Motor Show. This was the hottest Lexus many had seen, barring maybe the LFA and a year later the sports coupe launched on local soil.
Packing a punch with its naturally aspirated 5.0-litre V8 engine with peak outputs of 351 kW and 540 Nm of torque, the engine red-lines at 7 300 rpm and the full brunt of power is unleashed at 7 100 rpm while maximum torque is available from 4 800 rpm. Using a new, fast-shifting 10-speed automatic transmission, the LC 500 is claimed to accelerate from 0 to 100 kph in 4.7 seconds and can attain a top speed of 270 kph.
We drove the LC 500 on road and track in Franschhoek, but due to heavy rain and poor road conditions we were not able to unleash the full might of the V8 under the bonnet. Despite this, one thing was certain, the LC 500 sounds good, so very good.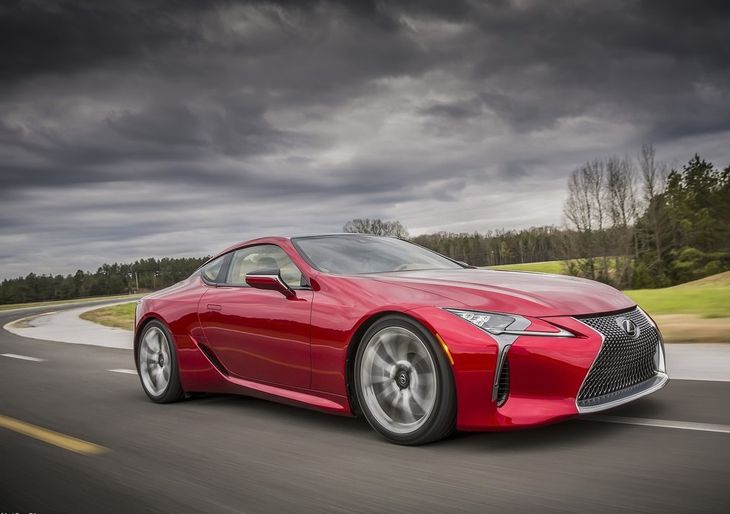 The V8-powered LC 500 delivers luxury, class and performance in a striking package.
With that in mind, cast your eyes to the video below where 3-time British Rally Champion and stunt driver Mark Higgins wields the LC 500 through a deserted multi-storey car park in the dead of night in Bristol UK. The sound of the LC 500's V8 howling in the night is just phenomenal.
Higgins had the following to say about the LC 500, "It gives you everything you want in terms of luxury, but it's fun to drive as well. And the sound it made through the car park at two in the morning was amazing – it echoed out all over Bristol. It's a car that I would be very, very happy to drive every day."
Can we get the LC 500 on test please, Toyota?
Watch the video below!
Buy a Lexus LC 500 on Cars.co.za
Related Content
Lexus LC 500 (2017) Launch Review
Striking Lexus LC 500 Limited Edition for SA