Lexus has updated its CT 200h compact hybrid hatchback with new exterior and interior styling as well new equipment and options. Take a look at what changed on the Lexus CT 200h.
Hybrids are not very popular in South Africa and the Lexus CT 200h barely has a sales pulse on the local market. Last month, only 1 CT 200h was sold locally. It has however experienced more success in global markets where more than 300 000 have been sold since its introduction in 2011.
Nonetheless, Lexus has now updated the model with enhanced styling and an improved equipment offering.
Chika Kato, Chief Engineer of the CT 200h, summed up the impact of the changes: "The CT 200h has been refreshed and revitalised by enhancing its progressiveness. Its updated design is more emotional and sporty, making it the ideal premium hybrid compact car for younger customers who enjoy spirited driving, but care about the environment."
What's changed?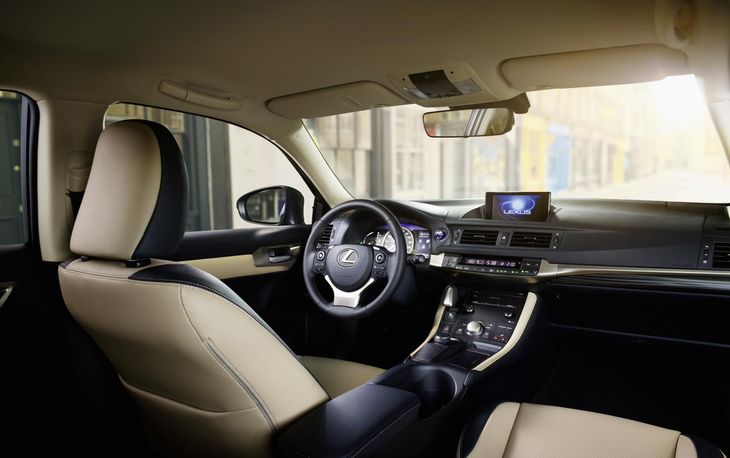 A larger 10.3-inch infotainment screen is now fitted and buyers have more interior trim and colour options to choose from.
The front-end has been reworked with the daytime running lights now positioned the single-projector headlights while retaining their arrowhead shape.
The grille now features a new mesh pattern while the previous integrated bumper section dividing the upper and lower grille has now been removed. Metallic grey fog light bezels are now set in sharp-edged triangular surrounds.
"We have pursued a new look by reversing the position of the LED headlight unit and DRL compared to the previous model. The result is a look that's more impactful than before. Moreover, the "L" motif of the DRL strengthens the Lexus signature," said Tetsuo Miki, Chief Designer of the CT 200h.
At the rear, the CT 200h benefits from new LED L-shaped taillights with the indicator lights moved to the lower edge of the taillight housing. The tailgate now features a new garnish while the lower bumper has been reshaped and now has a metallic silver and black finish.
The CT 200h can also be equipped with new 10-spoke 16-inch alloy wheels with a combination machined and dark metallic finish.
New interior trim and colour options are on offer and the CT 200h is now equipped with a larger 10.3-inch Lexus Display Audio screen.
Lexus CT 200h - Price in South Africa
Lexus CT 200h S - R519 100
The CT 200h is sold with a 4-year/100 000 km warranty, 8-year/195 000 km battery warranty and a 4-year/100 000 km service plan.
Want to buy a Lexus?
Related Content
Lexus CT, RX and LX get Specification Update
Stylish New Lexus CT 200h debuts In South Africa
Lexus LC 500 (2017) Launch Review