Veteran motoring journalist Stuart Johnston is a jury member on the Car of The Year panel, and shares his thoughts on the 2014 competition.
Having been involved in the judging of this South African Guild of Motoring Journalists initiative since its inception in 1985, in previous Car Of The Year test days there have  often been  one or two cars that fell off the bus, so to speak, quite early in the two-day test procedure.
Not in 2014. I think the biggest factor in raising standards of excellence across the industry has been the intensity of computer-aided design programmes in producing super-solid chassis platforms to create basic structures that have had most possible flaws identified and eradicated even before the first prototypes are built.
Apart from producing a creak-free "living environment", a solid chassis structure means that suspension settings can be more compliant to provide that holy grail that chassis engineers seek: a perfect compromise between road grip and comfort.
That for me is the first point of departure in choosing a good car today, mainly because the deteriorating quality of our roads demands both good grip and even better ride compliance. The rest of the car's attributes can be assessed according to their desired target market, and this enables a juror to justifiably score, say, a Renault Clio ahead of a Jaguar F-Type.
Which car does its intended job best, for its intended market category?
The Car of the Year competition involves all SAGMJ members in the initial judging phase and for the actual finalist selection and testing, this is the job of 30 appointed jurors. And because they are all opinionated professionals, they will have their particular criteria for judging that may well be completely
different to mine.
Each jury member has an allocation of 50 points to award, and he or she has to score at least seven of the nine cars, over two days of back-to-back testing on open roads and at the Gerotek testing facility, near Pretoria. The car garnering the most points from all 30 jurors is thus the winner.
My picks for Car of The Year 2014
For the record, this is my take on who should walk off with the award at the traditional  gala function, hosted as usual by Wesbank on February 19.
1.Volkswagen Golf 7 1,4 TSi DSG R293 500. The most complete car here, it simply oozes confidence in every allotted task. Superb mix of ride and grip unequalled by almost all its competitors. Even on the high speed track at Gerotek, it felt poised and unruffled at 200 km/h.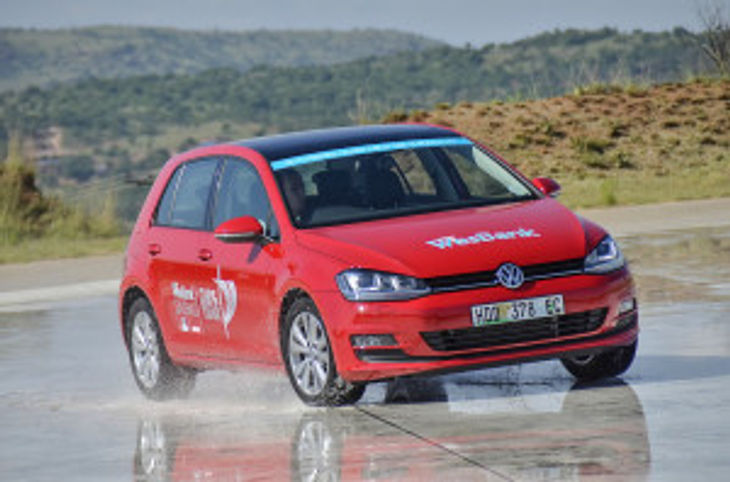 2. Audi A3 Sportback 1,4 T FSi Manual R 299 000. This car nearly took it for me, as essentially it's a Golf but with different styling. In fact it has an even better ride than the Golf, but I prefer the Golf's cleaner approach, particularly in the dashboard area, where I found the Audi's Bauhaus visual minimalism layout fussier to operate. It was close between these two.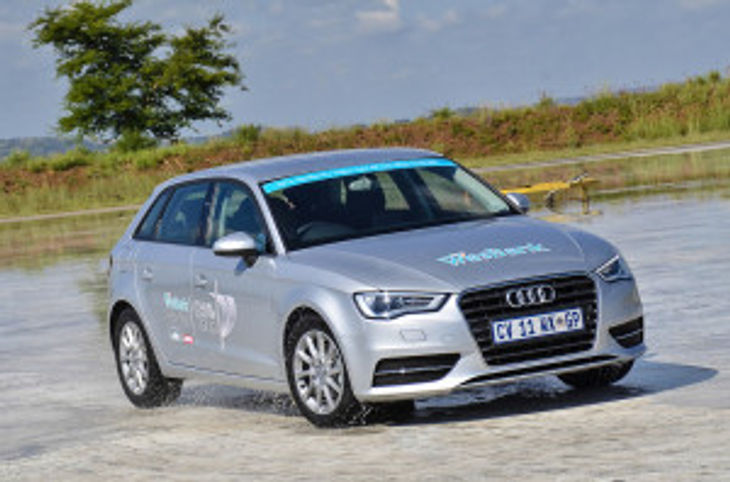 3. Renault Clio IV 0,9 Turbo five-door R189 900. This was the dark-horse in the competition for me. It is extremely well-packaged for a car in this price range with superlative interior style and appointment. The only down-side was just a slight breathlessness in certain cut-and-thrust traffic manoeuvres; otherwise the super-eco small three-cylinder engine is well up to the task.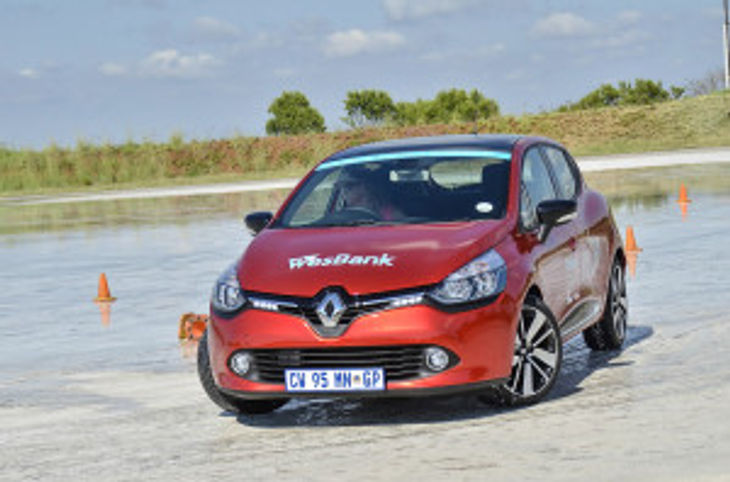 4. Porsche Cayman S Coupe PDK R838 000. Like its Boxter sibling that won the 2013 title, the Porsche Cayman S is excellence personified. In all sports car-orientated allotted tasks it is the best in its league. So why isn't it my choice for 2014 COTY? Like last year when I chose the BMW 3 Series ahead of the Boxter, I simply feel it is more demanding of a manufacturer to build an excellent car for the masses. And thus the Golf (and the Audi) achievement is the greater.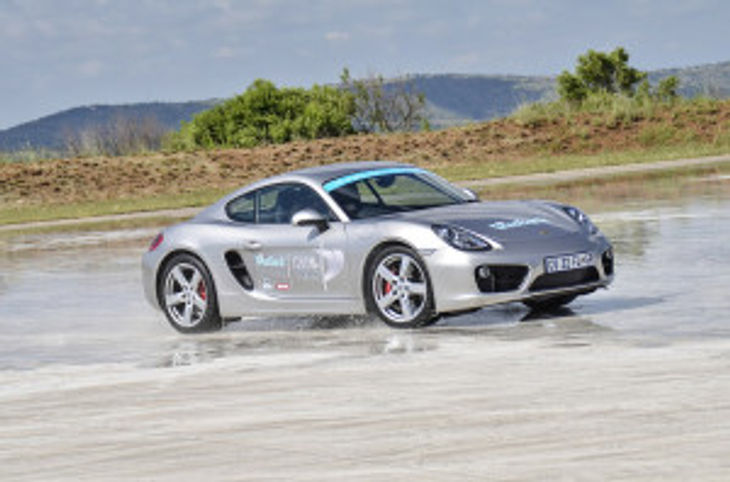 5. Jaguar F-Type 3,0 S R999 900. This was the most exciting car in the competition in terms of its engine note, and its feeling of outright thrust. It's a barrel of fun, and a very competent car too. But the high-speed course showed up a slight vagueness in steering accuracy  and a reluctance to react to directional changes on the tight handling track. Nevertheless, a towering achievement from Jaguar, in putting the sport back into its sports cars.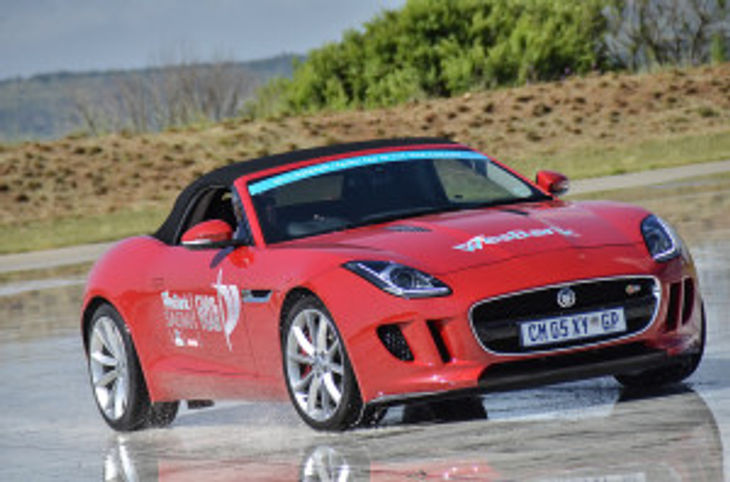 6. Mercedes-Benz A45 AMG R603 667. I can just hear the groans of the Merc fans. The A45 AMG only sixth? You've gotta be kidding! Well, I have criticised the Merc's lack of suspension compliance since my first launch drive, and over the Gerotek Belgian paving rough road section it was astoundingly poor. On the handling track it was very good, despite its tendency to understeer. Its seven-speed autobox, though, battled to find the right ratios despite urging from the paddle shift. And it has a boring engine note, loud though it is. Other than that, a superb, solid, stylish car, and very, very  fast.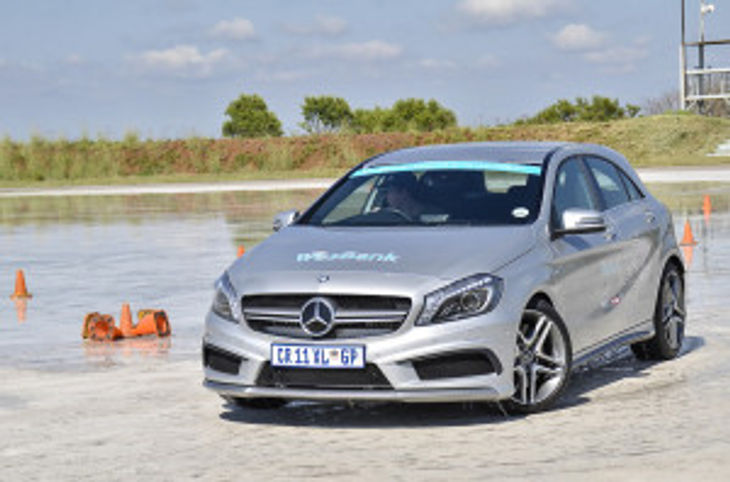 7. Peugeot 208 GTi R263 350. This car has great, refined performance, and amazing handling prowess for a car in its class. Unfortunately it is too stiff in terms of bump absorption and in build quality terms it is not rigid enough. Also, I battled to get comfortable behind the wheel.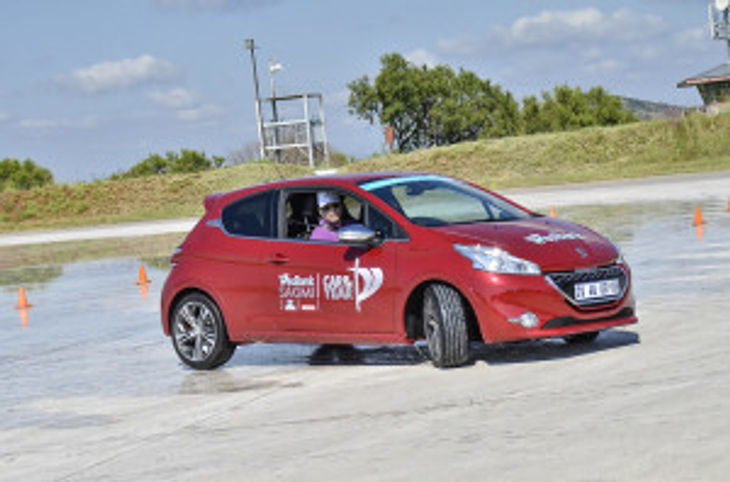 8. Lexus IS 350 F-Sport R571 500. This car has great exterior styling, so different and bold, and yet such a disappointing interior finish, saddling the owner with plastic qualities on the console that you would expect to find in an old Venture MPV! Superb handling, great engine note. A worthy finalist, but not a winner.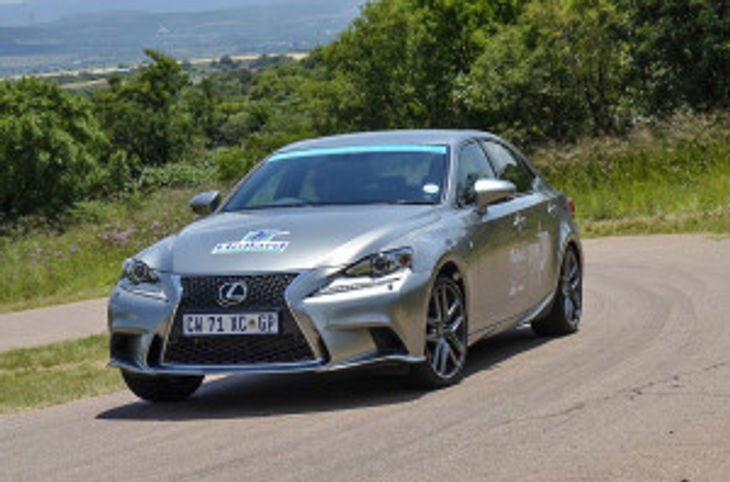 9. Volvo D3 2,0 Excel R346 800. I find  placing the Volvo V40 in last spot a pity, as this is a rock-solid car, the one I would most like to be in an accident with –it was awarded the highest NCAP safety test scoring in history at the time of its launch. But alas, the diesel model was selected for this competition,  whereas the petrol variants are far more exciting. Suspension compliance was disappointing.