Hyundai is readying its eagerly-anticipated Santa Cruz bakkie. The Korean brand released some teaser images of its Sport Adventure Vehicle.
We've been tracking the gestation of the Hyundai double-cab project since the concept was shown back in 2015. Now at the end of the first quarter of 2021, Hyundai has released teaser sketches of the Santa Cruz bakkie, or Sport Adventure Vehicle as it calls it, with the claim of 'breaking new ground within the SUV, Truck and Crossover segments by offering a new category of vehicle unlike anything else in the US market'.
"Santa Cruz, with its bold styling, breaks open all-new segment territory, both for Hyundai and the industry as a whole. Open-bed flexibility coupled with closed-cabin security meets the changing everyday needs of its adventure-oriented buyers, while powerful and efficient engines and superb maneuverability ensure it is a pleasure to drive in urban or off-road environments. Our customers will wonder just how they managed before owning one," said Jose Munoz, president, and CEO, Hyundai Motor North America.
The release went on to say the new Hyundai Santa Cruz will have powerful and efficient powertrain options, flexible open bed, connectivity as well as an all-wheel-drive platform. It will be built in Montgomery, Alabama, but it remains to be seen if the vehicle will be configured and assembled for the right-hand-drive market. Given the love for bakkies in both Australia and South Africa, we suspect that the Koreans will make a plan. Or have they already made a plan?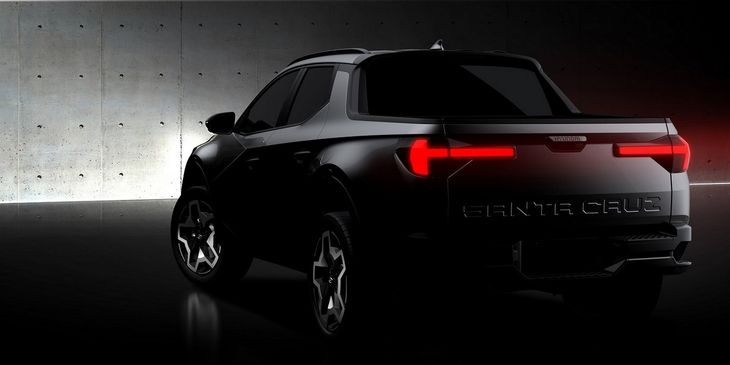 Hyundai Santa Cruz right-hand drive?
In a report from Australia, Which Car confirmed that Hyundai is developing a range of 1-tonne bakkies for Australia and other markets, which as history has proven, will likely include South Africa which is, as we know, a major market for bakkies. The report also indicates that the one-tonne bakkie will be based on a ladder-frame chassis and will be developed in partnership with Kia, which will also receive its own version of the bakkie. Both 2-wheel and 4-wheel drive variants are on the cards as well as different cab variants.
Hyundai Australia CEO, John Kett commented: "What's clear to us is that if we're going to bring a ute out, it had better be a ute. We've got past the first hurdle of what it needs to look like, but it needs to be functional as well. That's the important part. We're going down that pathway and we're working towards it. We just have to make sure that when it arrives, it's a bloody ute."
As far as engines go, American publication Car And Driver suggested that the Hyundai bakkie will feature engines from the new Santa Fe which includes a 137 kW/241 Nm naturally-aspirated 2.4-litre petrol engine and a turbocharged, 175 kW/352 Nm 2.0-litre turbocharged petrol engine, both fitted in conjunction with an 8-speed automatic transmission. With the news of the Santa Cruz being based on the new Tucson, it could be entirely possible that it could feature a 141 kW/246 Nm 2.5-litre petrol engine or a 1.6-litre turbopetrol engine. It's also been speculated that the Hyundai bakkie will be offered in 4WD guise only.
As far as an official reveal goes, we expect to see the new Hyundai Santa Cruz revealed in the next few months. Can Hyundai's new offering take on the established players and will we see it in South Africa?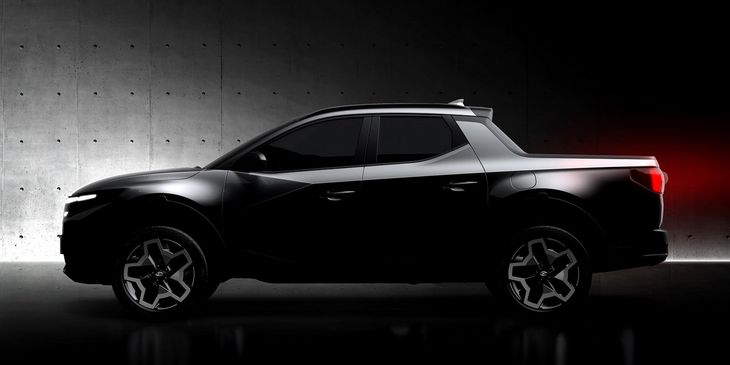 As far as profile teaser images go, this is pretty detailed and we think the Hyundai Santa Cruz is handsome.
Further Reading
Update: Hyundai Bakkie Based on New Tucson?
Hyundai Kia Working on Double-Cab Bakkie for 2022