The Hyundai H1 has been refreshed for 2018 and is now available for sale in South Africa. Here are specification and pricing details for the 2018 Hyundai H1.
Since its launch back in 2009, the Hyundai H1 bus has sold 14 424 units which is an impressive achievement for the Korean automaker. The range was expanded with a panel van and a multicab, with 2 272 and 937 units sold respectively. The H1 is comfortably the best-selling minibus in the country, far outselling the more traditional rivals like the Volkswagen Kombi and Toyota Quantum.
For 2018, Hyundai has rolled out a significant facelift for its H1 bus, comprising both exterior and interior upgrades. The 3-model range currently comprises H1 2.4 Petrol Bus MT, H1 2.5 Diesel Bus AT and H1 2.5 Diesel Panelvan AT. For 2018, the range has been changed to H1 2.4 Executive Petrol Bus MT, H1 2.5 Elite Diesel Bus AT and H1 2.5 Diesel Panelvan AT.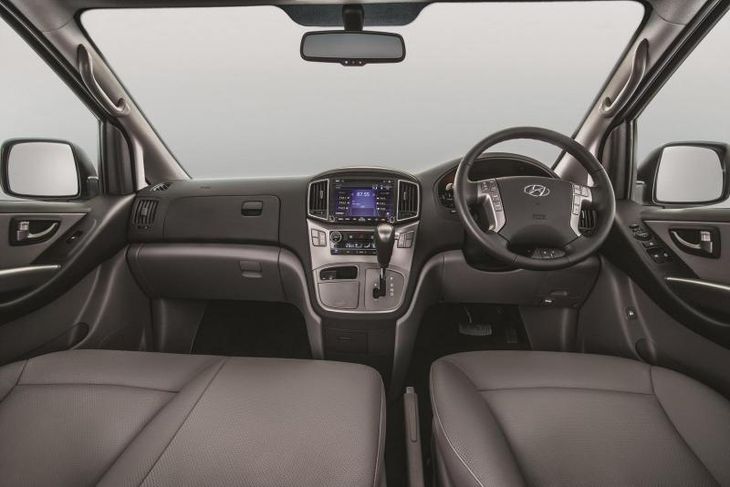 The Hyundai H1 cabin. For 2018, there has been a slight redesign and more specification added. Navigation is now available as an option.
At first glance, you can see the all-new front grille as well as projection headlights. In comparison to the outgoing model, the new-spec models add new features. The base 2.4 Executive Petrol bus gains auto lights and projection lights, while the 2.5 Elite diesel has gained the same new lights, as well as a reverse camera, new 17-inch alloy wheels, electric folding side mirrors and a chrome grille.
The specification has always been decent in the Hyundai H1 and you get auto lights, tilt & telescopic steering wheel, multifunction steering wheel, keyless entry, glovebox cooling, electric folding side mirrors, rear wiper, illuminated vanity mirrors and plenty of storage features. Navigation is available as an option on the H1 and it costs R2 522 inclusive of VAT. The infotainment system has also received an update in the 2018 model.
In terms of engines, the 2.4 Executive is powered by a 2.4-litre petrol motor with 126 kW and 224 Nm. Power goes to the front wheels via a 5-speed manual gearbox and Hyundai claims it'll consume 10.2 L/100 km. The one we've always favoured is the 2.5 VGTi diesel motor which has 125 kW and a mighty 441 Nm, making it ideal for towing. It'll be more frugal than its petrol-powered sibling, with a claimed 9.8 L/100 km.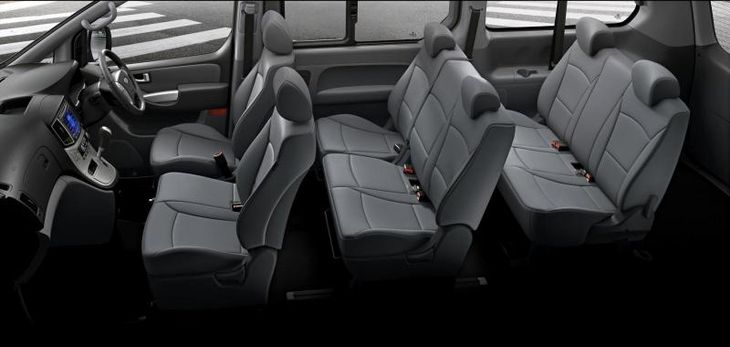 The Hyundai H1 cabin is practical and can carry up to 9 passengers
2018 Hyundai H1 Price in South Africa
The new Hyundai H1 comes with a 5-year/150 000 km manufacturer's warranty and an additional 2-year/50 000 km manufacturer powertrain warranty. You also get 5-year/150 000 km of roadside assistance and a 5-year / 90 000 km service plan. In comparison to the outgoing model, pricing has remained identical.
Navigation is available at R2 522 (including VAT).
H1 2.5 VGTi Panel Van R459 900
H1 2.4 Petrol Bus R499 900
H1 2.5 VGTi Bus R629 900
Further Reading
Want to buy a Hyundai H1?