The Hyundai Creta was recently updated and remains a popular choice in the compact family car segment. Just how good is the range-topping Creta 1.6D Executive? We recently tested it to find out if it's worthy of appearing on your shortlist, read on...
We Like: Revised styling, fuel economy, practicality
We Don't Like: Lazy acceleration, engine refinement, pricey
Fast Facts
Price: R409 900
Engine: 1.6-litre turbodiesel
Power/Torque: 94 kW @ 4 000 rpm / 260 Nm @ 2 750 rpm
Gearbox: 6-speed automatic
Fuel Economy: 7.4 L/100 km
Load capacity: 402 litres
Serious About Buying?
Check out full specification details and finance estimates here.
Some Hyundai dealers regularly offer specials: Have a look here.
What is it?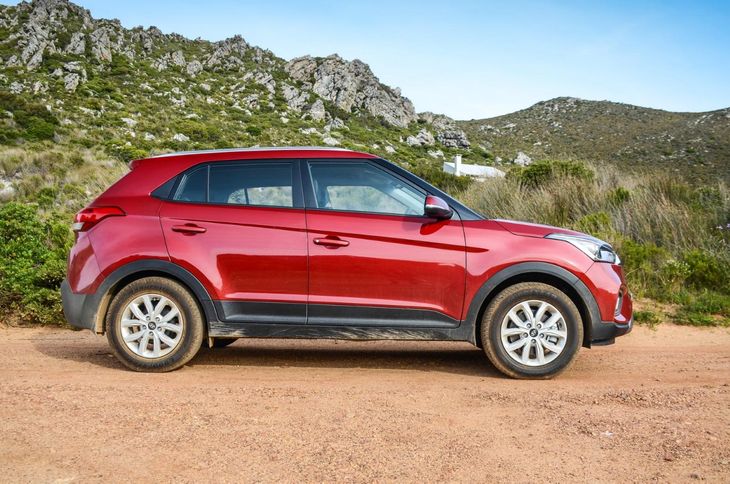 The updated Creta offers attractive styling and practicality while returning good daily fuel economy.
Since the Hyundai Creta was introduced to our market in early 2017, it has been a top-seller in its segment (despite its somewhat unusual name). In fact, more than 8 000 Cretas have found homes in South Africa. The demand for compact crossovers is booming at present and to keep the Creta in sync with buyers' demands, Hyundai recently updated its crossover's styling with a new grille design, bumpers, roof rails, skid plates and newly-designed tail lights, fog lights and LED daytime running lights.
It's a good looking vehicle overall and the Creta 1.6D Executive automatic on test here has also been chosen as a semi-finalist in the compact family car category of the 2018/19 iteration of the Cars.co.za Consumer Awards – powered by WesBank.
How good is it? Let's take a closer look...
What's Good?
General performance and fuel economy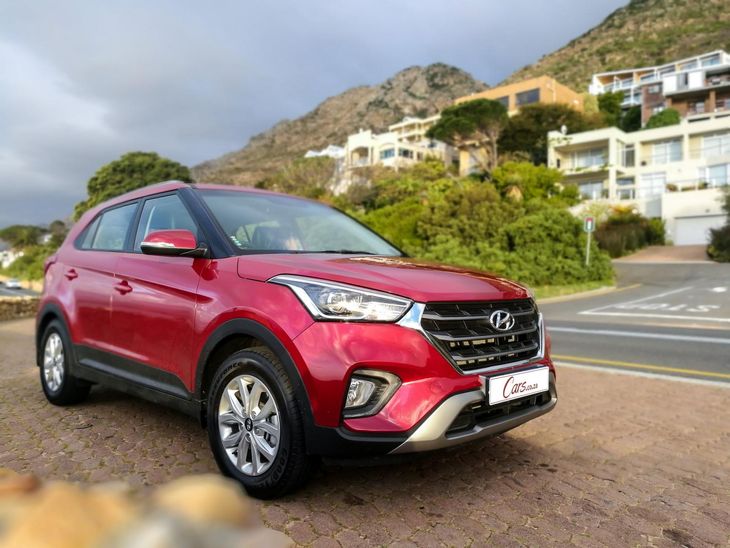 You can expect fair performance from this Creta on various road surfaces.
This flagship Creta derivative employs a 1.6-litre turbodiesel engine that offers outputs of 94 kW and 260 Nm of torque. The front wheels are driven through a 6-speed automatic transmission, which we found shifted gears relatively smoothly, but it's perhaps not quite perfectly mapped to get the most from the engine's torque delivery.
We took the Creta on a weekend road trip and found its general performance to be average to good, both in city and highway driving conditions. Despite being a torquey engine, it's not as punchy (or responsive) as you might hope it to be, but it's more than adequate for the typical city run or out-of-town excursion. To expand on our statement about the transmission's mapping, the 'box felt a bit sluggish to select the appropriate gear when we tried to execute quick overtaking manoeuvres.
However, this Creta's strength lies in its fuel economy, and while Hyundai claims an overage consumption of 7.4 L/100 km, we were surprised to see real-world figures of around 6.0 L/100 km during the 1.6D Executive's tenure in the test fleet, which impressed us... It's not often a car consumes less than its manufacturer claims it will...
Comfortable ride
Another strength of the Creta is that it offers a very comfortable ride quality. It is well behaved on tar thanks to its MacPherson strut (with gas dampers) front- and torsion-beam rear suspension setup. It soaks up bumps and ruts with aplomb, and the pliancy speaks to Hyundai retuning the Creta's damper settings for the facelift.
Meanwhile, the Creta comfortably scrabbled over gravel too – it dealt with the surface very well indeed. Good job, Hyundai.
Comfort and Practicality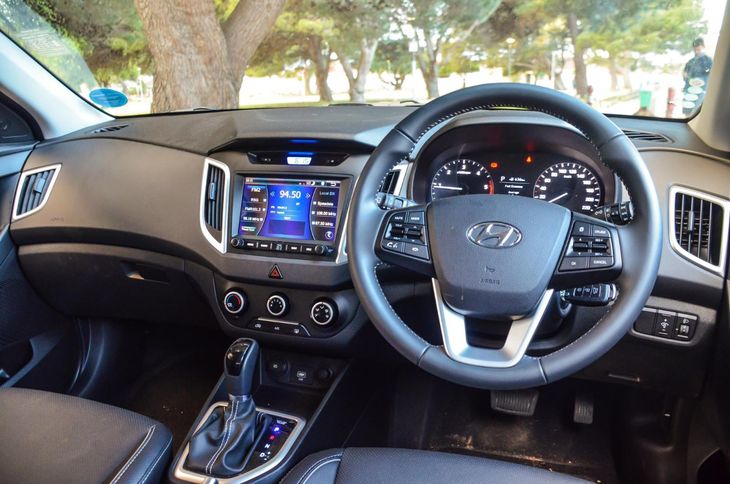 This Creta's interior offers average levels of comfort and comes fitted with most of the essentials.
Although its interior is characterised by harder plastic surfaces, the Creta's cabin is well made; it looks and feels durable. Comfort features include artificial leather seats, a height-adjustable driver's seat, rake- and reach-adjustable steering wheel with mounted controls (including for cruise control, which is a new addition), manual air conditioning, an electrochromic rear-view mirror, rear PDC and a reverse-view camera, as well as electric windows all round.
The 8-inch touchscreen infotainment system is basic and easy to use and it offers Bluetooth connectivity, MP3 playback and a USB plus auxiliary inputs, should you need them. Navigation is an optional extra.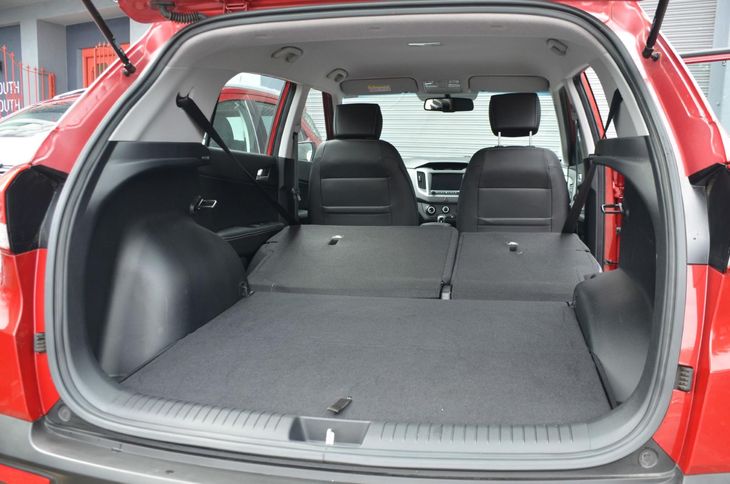 A spacious and flat loading area makes transporting bulkier items easy.
From a practical perspective, the Creta is well sorted with a capacious load bay (its claimed capacity is 402 litres), which can be expanded further with the 60/40 split rear seats folded down. We easily slotted two 6-foot surfboards in and still had plenty of room left over for luggage and other bits and bobs.
Rear passengers are afforded generous legroom and 2 cupholders are availed in the central armrest. The driver and front passenger also have access to 2 cupholders. Storage space for bottles can be found in the door mouldings and additional space is offered ahead of the transmission lever.
What's not-so-good?
Engine refinement
If you close your eyes while starting the Creta's engine (especially from cold), you might drift away into a dream where you are sitting on a chattering tractor in the crisp early morning air somewhere, only to be rudely awakened by the smell of diesel emitted from the Creta's tailpipe. Let's just say it's not the most refined turbodiesel out there... Although the mechanical noise is less apparent at cruising speeds, anything but slow, steady throttle inputs generates almost as much noise as acceleration.
Pricing and Warranty
The Hyundai Creta 1.6D Executive is priced from R406 900 and offers attractive after-sales support in the form of a 5-year/150 000 km warranty, 7-year/200 000 km drivetrain warranty and a 5-year/90 000 km service plan.
Verdict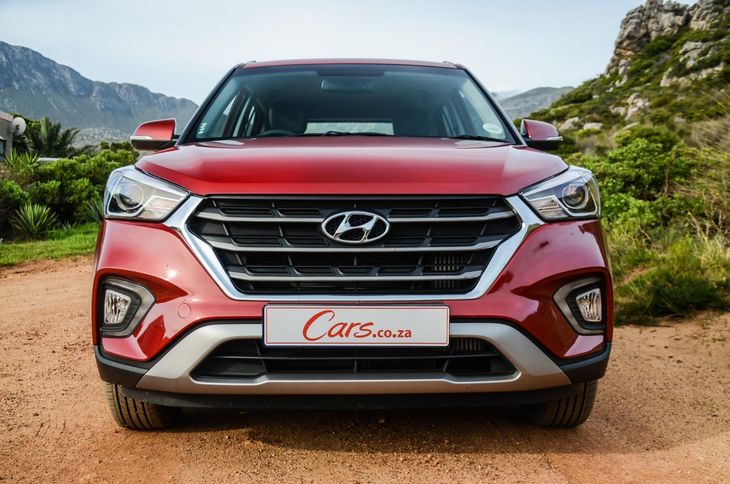 The Creta 1.6D Executive is a well-rounded offering in this segment and is worth consideration.
The Hyundai Creta 1.6D ticks most, if not all the boxes for a compact family car. It's spacious (arguably the most spacious in the compact family car segment, if you consider the Haval H2 a larger, family car) and it's reasonably well specced, while offering sufficient performance (and, importantly, economy) to conduct your daily chores. While it is equipped with 6 airbags as standard, it must be stated that it does lack safety features such as brake assist, stability control and traction control.
Overall, this Creta is a well-rounded product, but it is significantly pricier than many of its rivals in this segment (the premium is particularly noticeable because only Renault and Nissan offer other turbodiesel options). Customers, however, will be buoyed by the fact that the Creta's robust build will serve owners well for many years and the product is backed with comprehensive after-sales support. The Creta offers a lot of car for the price and is worth considering if your budget can stretch that far, but keep in mind that there are a myriad of other options available for more budget-conscious buyers. It's up to you to decide how much you need that extra torque.
Alternatives (click on the names of the cars for detailed info)
The new Duster was recently introduced in South Africa and it offers an even larger load bay than the Creta (at a claimed 478 litres). The Duster 1.5-litre turbodiesel dual-clutch automatic offers 80 kW and 250 Nm of torque with the top-spec Duster Prestige priced from R334 900.
The Nissan Qashqai is a popular choice in this segment and it's bigger than the Creta. Load capacity is 430 litres and its 1.5-litre turbodiesel engine offers similar outputs of 81 kW and 260 Nm of torque, but this engine is only available with a 6-speed manual transmission. Pricing starts at R418 900 for the Qashqai 1.5dCi Acenta.
For a similarly spacious vehicle, you can consider the petrol-powered Honda HR-V 1.8 Elegance priced from R419 900. It offers 105 kW and 172 Nm from its naturally-aspirated 1.8-litre petrol engine. It comes well-equipped with features and its load bay offers 393-litres of space.
Related Content
Hyundai Creta (2018) Launch Review
Hyundai Creta (2018) Specs & Price
2018/19 Cars.co.za Consumer Awards - Powered by WesBank; Semi-Finalists