By achieving the highest combined occupant safety rating for any Indian-produced vehicle tested by Global NCAP, the Mahindra XUV300 has been awarded the organisation's first "Safer Choice" award, which is significant, given the multitude of Indian-made models offered in South Africa's new-vehicle market.
Last month, Mahindra's compact family car, which was launched in South Africa during the first half of 2019, achieved a 5-star rating for adult occupant protection and a 4-star rating for child occupant protection as part of Global NCAP's ongoing #SaferCarsForIndia crash-testing campaign. Read our review of the XUV300 1.5TD W8.
The Indian firm then submitted the XUV300 for further Global NCAP conformity tests and the model was found to meet the requirements of the "Safer Choice" award; the organisation had announced the award challenge at Auto Expo 2018 and it is only applicable to manufacturers that achieve the highest levels of safety performance for cars produced (and sold) in India.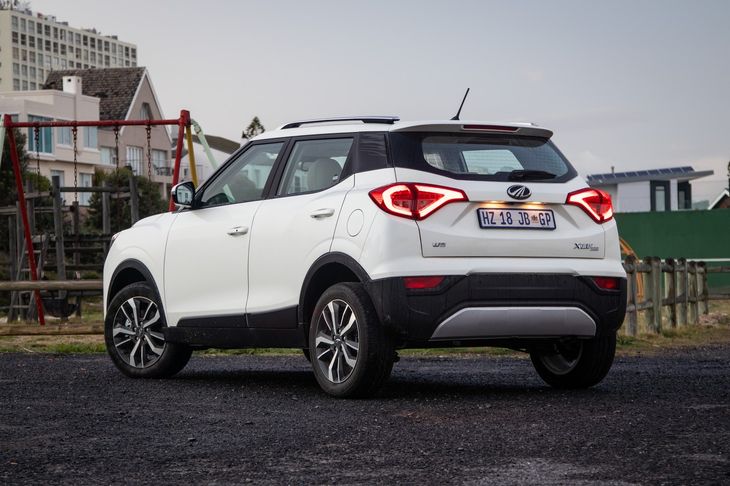 Apart from XUV300, the Tata Nexon and Altroz are the only other Indian-made models to receive a 5-star Global NCAP adult occupant protection rating.
To win this award, a car must achieve a 5-star score for adult occupant protection and at least 4 stars for child occupant protection (in accordance with the latest version of the Global NCAP New Market Test protocol). Additionally, it must have an electronic stability programme (ESP, at least as an option for all variants) and also meet pedestrian protection norms, the organisation said.
From a local perspective, the XUV300 range does not strictly conform with the standards of the "Safer Choice" award, because the top-spec W8-grade 1.2-litre turbopetrol and 1.5-litre turbodiesel XUV300s do come with ESP, but the technology isn't optional on the other versions. However, all derivatives are equipped with ABS with EBD, pre-tensioned front seatbelts (with load limiters), a collapsible steering column, passenger airbag deactivation switch, impact-sensing unlock function, a 3-point seatbelt for the middle seat in 2nd row, as well as ISOfix child-seat anchors.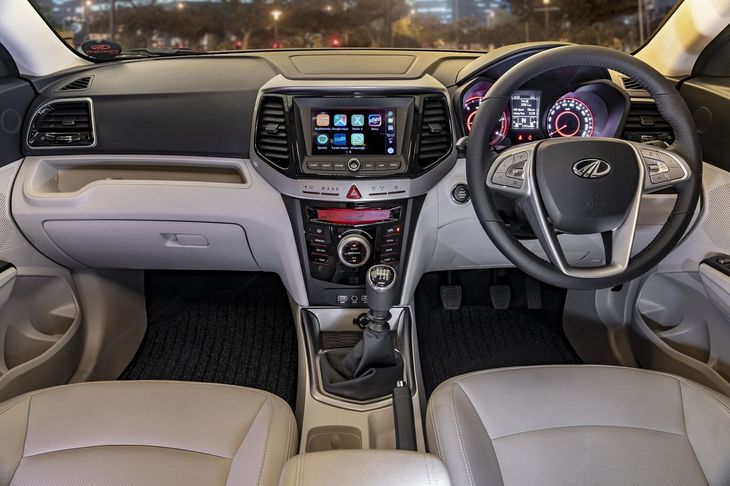 As opposed to other derivatives of the XUV300 range, the W8 versions feature a total of 7, as opposed to 2, airbags.
"This is a historic moment for Mahindra and the Indian auto industry, marking a tipping point in vehicle safety performance for the country. After setting our Safer Choice award challenge in 2018, it is deeply satisfying to see an Indian automaker taking a lead on safety in this way," David Ward, the chief executive and president of Global NCAP, was quoted as saying.
Global NCAP has become reasonably well known in the wider South African motoring community by virtue of the organisation's similar #SaferCarsForAfrica 64-kph frontal-impact crash-testing campaign in conjunction with the Automobile Association of South Africa, which began in 2017. See the #SaferCarsForAfrica results for 2019, 2018 and 2017.
To compare the organisation's rating for the Mahindra XUV300 with those of vehicles that have been tested as part of #SaferCarsForAfrica campaign, their scores are (from latest to earliest):
| | | |
| --- | --- | --- |
| Model | Adult Occupant Protection (stars) | Child Occupant Protection (stars) |
| Toyota Avanza | 4 | 2 |
| Honda Amaze | 4 | 1 |
| Suzuki Ignis | 4 | 1 |
| Toyota Yaris | 3 | 3 |
| Kia Picanto | 3 | 2 |
| Hyundai i20 | 3 | 2 |
| Nissan NP300 | 0 | 2 |
| Toyota Etios | 4 | 3 |
| Renault Sandero | 3 | 4 |
| VW Polo Vivo | 3 | 3 |
| Datsun GO+ | 1 | 2 |
| Chery QQ3 | 0 | 0 |
New Mahindra XUV300 Specs & Prices in South Africa
Related content:
Mahindra XUV300 1.5TD W8 (2019) Review
Mahindra XUV300 (2019) Specs & Price