Suzuki has been teasing us with concept models and a single-cab dropside bakkie version recently became available in New Zealand, but now that the plucky off-roader will be produced in India (not just Japan), reports suggest a larger – or at the very least, longer – 5-door version is coming.
International demand for the Jimny has always exceeded supply, because of the limited capacity of the manufacturer's Kosia plant in Japan's Shizuoka prefecture.
Even though it's been reported that the off-roader may be withdrawn from the European market in the near future because Suzuki needs to lower its average CO2 emissions to meet stringent EU targets, demand for the elemental 3-door off-roader remains strong worldwide; so much so, that if reports are true, Maruti Suzuki India will soon begin producing the Jimny for its local, as well as export market.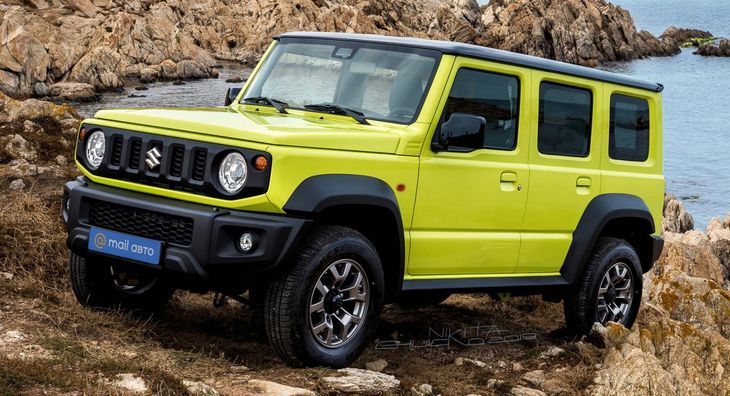 Picture credit: Nikita Chuyko; this image was initially published by Auto Mail last year.
On the face of it, this suggests the supply of Jimnys to Suzuki South Africa, which already sources most of the models that it sells on the local market from India, may improve in future. At its roots, the Jimny is a Kei car (intentionally small to conform with Japanese vehicle-class regulations, even though the "Sierra" version sold in our/other markets is slightly bigger). It won't be encumbered with those limitations when it goes into production (and on sale) in India, however.
It seems while Suzuki, which recently launched the S-Presso budget hatchback in South Africa, is embracing hybridisation for its passenger vehicle line-up, it has plans to adapt the Jimny to better suit India and perhaps, the world!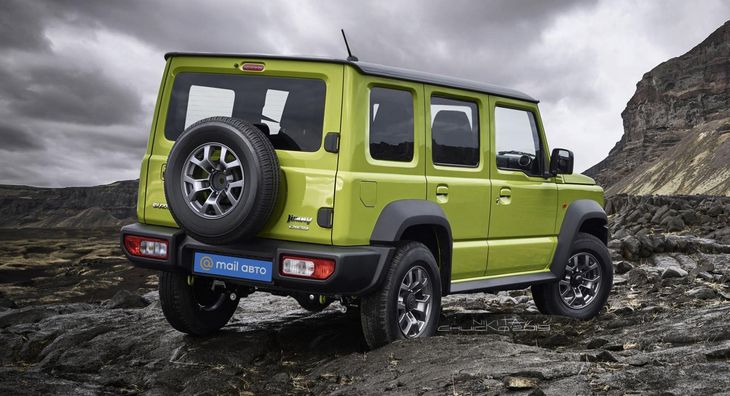 Picture credit: Nikita Chuyko, this image was initially published by Auto Mail last year.
Autocar India reports that according to an "official privy to information of the project", the production of the 3-door Jimny is set to commence at Maruti Suzuki's Hansalpur plant in Gujarat around the middle of 2020 – those units will be exclusively for export (we don't yet know whether the run will include RHD versions). However, 6 months later, the manufacture of 5-door Jimnys will begin at that plant... with output designated for the Indian and export market.
All of which suggests that the 5-door version of the Jimny, which is expected to be mechanically similar to the 3-door, but with a longer wheelbase (ostensibly based on an adapted version of the current model's ladder-frame chassis) will debut early in 2021 and certainly in India, to begin with. What will it look like? Well, the best renderings that we found during our internet trawl (shown here) were created by Nikita Chuyko for Russian publication Auto Mail.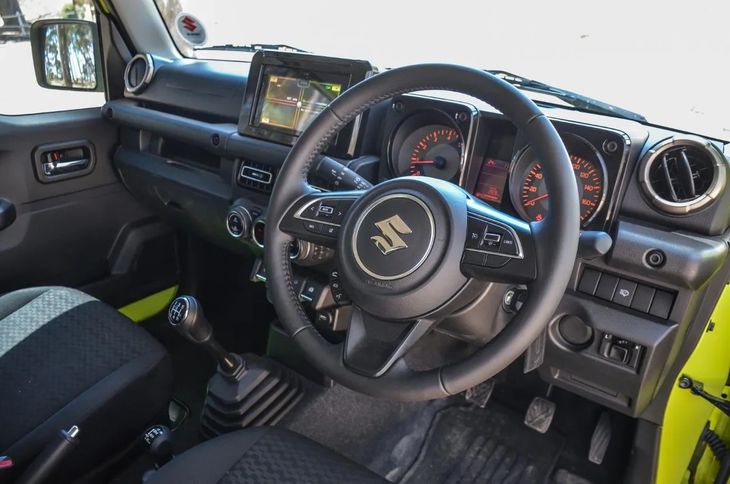 Another Indian publication suggests the Jimny's infotainment system will be updated to be compatible with Apple CarPlay/Android Auto.
Although it's unlikely that the upcoming 5-door version of the Jimny will not be quite as dextrous as its 3-door sibling off the beaten track – it will have to have a longer wheelbase to accommodate an extra pair of doors – the newcomer will share its sibling's proven off-road underpinnings (such as low-range transfer case and live axles) as well as safety systems. We believe it will also be powered by a 1.5-litre petrol motor mated with a 5-speed 'box or 4-speed automatic.
As it's not a rival to its city-slicker compact-crossover siblings (even those with AllGrip technology, such as the Vitara), a 5-door version of the Suzuki Jimny, with a modicum of rear legroom and greater practicality (hopefully with a slightly bigger load bay, if that's at all possible, please Suzuki) is likely to find its niche with genuine off-road enthusiasts who'd like to take cart the kids to school during the week and take them along on their weekend bundu adventures too.
We hope Autocar India is right on the money with its report! We'll keep you posted.
Further Reading
Suzuki New Zealand makes Jimny bakkie
Suzuki Shows Sierra Marine Jimny
Suzuki Jimny (2018) Launch Review
Suzuki Jimny (2018) Specs & Price