The Ford Ranger Raptor has officially been revealed to the media in Thailand. After months of teasing and spy shots, Ford's performance bakkie is now a reality. Let's see what all the fuss is about.
A dedicated performance bakkie is a bold project to embark on, but buoyed by its success with the Raptor name in its left-hand drive only F150 pickup, Ford thought it'd be a good idea to make a Ranger Raptor, and here it is. As pictures will attest, it certainly looks the part. It will initially be assembled in Thailand and then production will kick off at Ford South Africa's plant in Silverton, Pretoria. The vehicle is scheduled to go on sale locally in 2019.
Ranger Raptor – Not a kit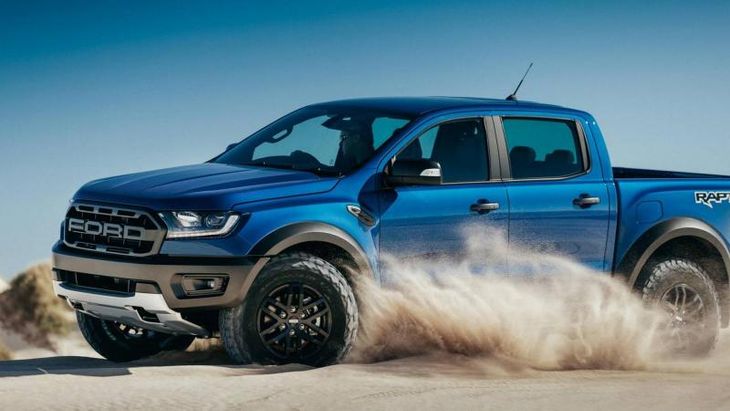 With an uprated suspension system, the Ranger Raptor will offer hardcore offroad performance.
The new Ford Ranger Raptor has been purpose-built from the ground up to be a performance bakkie. It looks the part thanks to a bold Ford logo on the grille and there are plenty of vents and body flares to show it means business. There are also new LED fog lamps. The visual kit is not just about looking tough, but the components are made of strengthened materials which will help keep dents and dings at bay. There are some stellar colours too, with awesome sounding names to match. Race Red, Lightning Blue and the hero colour called Conquer Grey.
Mechanically, the vehicle is bigger than the normal Ranger. It's 1 873 mm tall, 2 180 mm wide and 5 398 mm long, with wider front and rear tracks at 1 710 mm. Ground clearance is increased to 283 mm with an approach angle of 32.5°, ramp over angle of 24° and departure angle of 24°. The new Ford Ranger Raptor boasts a towing capacity of 2 500 kg.
The Ranger Raptor's suspension has been overhauled and now features a new coil-over rear suspension uses a Watt's link setup with a solid rear axle, which is claimed to provide superior lateral control off-road while also helping improve ride and handling. Ford is claiming that the Ranger Raptor's suspension has been tuned for high-speed off-road performance. The dampers are sourced from Fox Racing Shox and are designed for punishing terrain. In terms of brakes, the entire system has been replaced by a high-performance arrangement, while the 17-inch wheels are wrapped in all-terrain BF Goodrich 285/70 R17 rubber.
There's also plenty of underbody armour to protect the vulnerable underparts of the Ranger Raptor. A bash plate made from 2.3mm thick high-strength steel is fitted and there are engine and gearbox under shields to stop errant rocks from damaging the vehicle.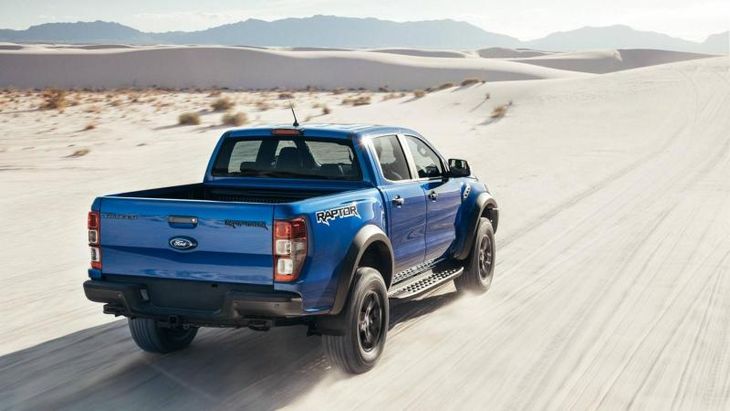 The Ranger Raptor is expected to arrive in SA in 2019 and it will be built at Ford's Silverton plant.
Driving Modes
The Ford Ranger Raptor offers 6 driving modes which can be activated via a special 5-button switch on the steering wheel. There are 2 on-road modes (Normal and Sport) and 4 off-road modes (Grass/Gravel/Snow, Mud/Sand and Baja). They're all pretty self-explanatory, but Baja piqued our interest. Named after the hardcore Baja Rally in Mexico, Ford claims that "vehicle responsiveness is tuned for high-speed off-road performance, just like the drivers need in the famous Baja Desert Rally. In this mode, vehicle systems like Traction Control are toned down in terms of intervention to allow spirited off-road driving without fighting the vehicle's onboard systems. Gear selection is optimized for maximum performance, and the mapping will hold gears longer and downshift more aggressively.
Technology and safety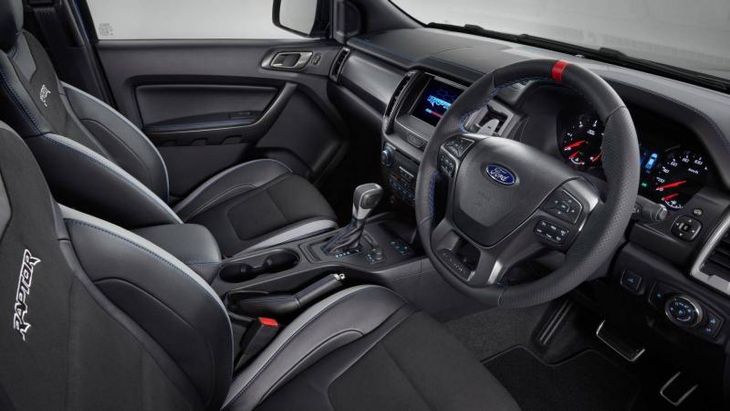 The interior is familiar but adds numerous styling touches unique to the Ranger Raptor.
Inside the cabin of the Ford Ranger Raptor features sporty touches. There's blue stitching, sportier seats and a sportier steering wheel with gearbox paddle shifters. The Ford Ranger Raptor features the latest version of Sync3 connectivity as well as satellite navigation. It also boasts a rearview camera, rear parking sensors and an eight-inch colour LCD screen. We'll have more details in terms of the specification for our market closer to local launch. Ranger Raptor will also be safe and the bakkie features Electronic Stability Control (ESC), Trailer Sway Control (TSC), Hill Start Assist (HSA), Hill Descent Control (HDC) and Load Adaptive Control (LAC). There are 7 airbags fitted too.
Powertrain
The Ford engine arsenal is comprehensive and we were hoping for a big V8 or at the very least the turbocharged V6 to find its way into the Ranger Raptor. Interestingly Ford has opted for a 2.0-liter bi-turbo diesel engine. It offers up 157 kW and 500 Nm, and there's a 10-speed automatic transmission fitted. These figures aren't dramatically more than the standard Wildtrak which offers up 147 kW and 470 Nm.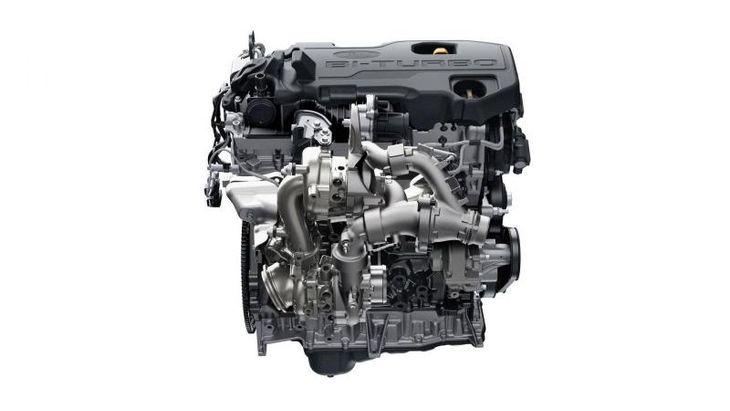 This 2.0-litre bi-turbo diesel offers up 157 kW and 500 Nm and is mated to a new 10-speed automatic transmission.
Further Reading
Bakkie Comparison: Nissan Navara vs Ford Ranger Fx4 [with Video]
Ford Confirms Ranger Raptor Bakkie (Video)
Rendering: SA-bound Ford Ranger Raptor
2016 Toyota Hilux vs Ford Ranger – Offroad & Review
Ford Ranger 2.2 XLS 4x4 Automatic (2016) Review
Ford Ranger 3.2 4x4 Wildtrak (2016) Review
Ford Ranger 3.2 XLT (2016) Review
Ford Ranger Fx4 (2017) – a Raptor Kit with a Warranty
6 Most Fuel-Efficient Double-Cab Bakkies in SA
Most Powerful Double-Cab Bakkies in SA
2016 Toyota Hilux vs Ford Ranger – Offroad & Review
Want to buy a Ranger?