Ford's recently introduced 2.2-litre TDCi double-cab automatic Ranger bakkies are bound to sell well in South Africa; We tested the mid-spec Ranger 2.2 XLS 4x4 automatic to determine if it's worthy of your consideration.
We like: Good ride quality and performance, comfortable interior, capability, improved fuel economy.
We don't like: Not much, but Ford's basic SYNC interface is feels clunky by contemporary standards.
Alternatives
For more power and torque: Consider the Toyota Hilux 2.8GD-6 double cab Raider 4x4 automatic. This derivative offers 130 kW and 450 Nm of torque from its 2.8-litre turbodiesel engine. It's capable and comfortable to drive and comes well specced. You can expect to pay R570 600.

For premium feel: Consider the Volkswagen Amarok 2.0BiTDI double cab Highline 4Motion automatic, offering 132 kW and 420 Nm of torque from its 2.0-litre bi-turbodiesel engine. The interior is well appointed with a premium feel and ride quality is good. You can expect to pay R570 200.

For excellent value for money: Although the Ranger's had a facelift, its Mazda BT-50 cousin soldiers on, but offers excellent value for money. Top-of-the-range 3.2 double cab 4x4 SLE auto costs R516 200, comes with a 5-year/100 000 km warranty and 5-year/90 000 km service plan.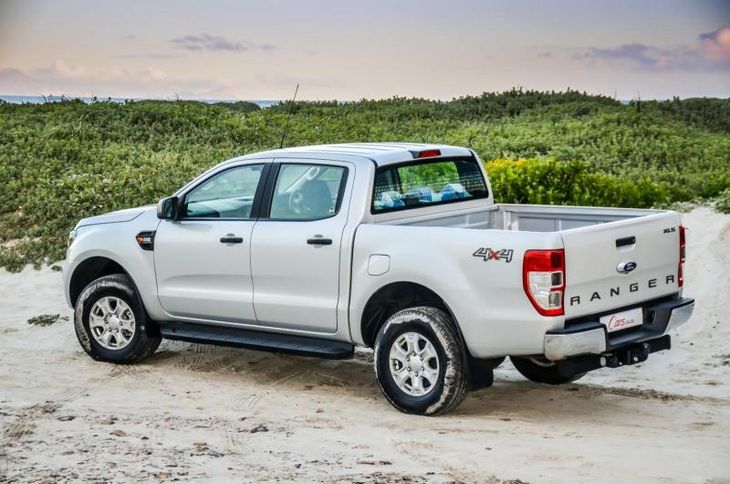 The Ford Ranger 2.2TDCi 4x4 XLS automatic delivers good performance and decent fuel economy.

We attended the launch of new Ranger 2.2-litre TDCi automatic derivatives in August, where we drove a double cab 4x4 automatic unit into the dunes to see how well it would cope off the beaten track. We found it to be adequately capable in the rough stuff, but how would it fare in the hustle and bustle of the city? We put the XLS-specification 2.2 TDCi 4x4 automatic through its paces to see how adept it is in a suburban environment. Here's what we discovered…
How does it fare in terms of…
Performance?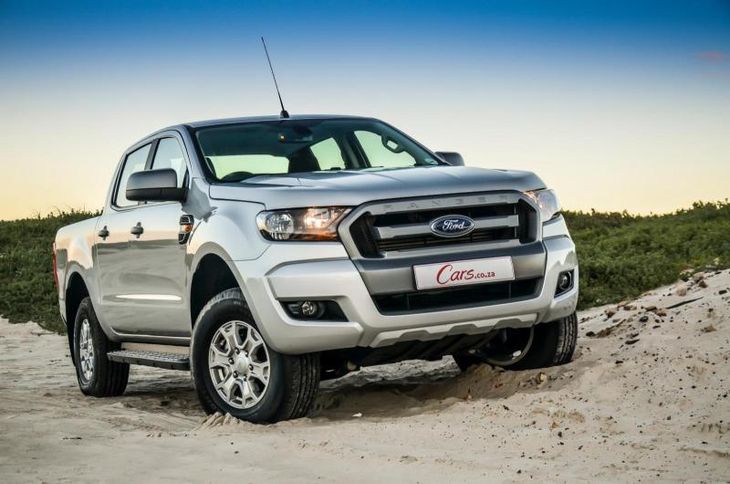 Ample pulling power and good capability make this Ranger 2.2TDCi 4x4 XLS automatic easy to consider.

Although the additional power and torque offered by the 147 kW/470 Nm 3.2-litre Ranger double cab might seem attractive on paper, its fuel economy is middling (as we discovered during our recent extended test of the Wildtrak automatic). By contrast, the 2.2-litre TDCi engine in this Ranger just makes more sense for everyday use: with 118 kW and 385 Nm, the Ranger 2.2 TDCi 4x4 XLS automatic offers adequate performance – on the highway, around town or on the dirt. Better still, if driven conservatively, the 2.2 TDCI 4x4 XLS will return fuel consumption figures in the region of 9.5 L/100 km, which is reasonable.
Equipped with a 6-speed automatic transmission, the 2.2 TDCI 4x4 XLS pulls away with fervour and hustles when you need to perform overtaking manoeuvres. One of the Ranger's key strengths is its ability to deliver a smooth and composed ride; buyers will appreciate its excellent road manners.

Should you find yourself in tricky terrain with low-grip conditions, an electronic transfer case is at your disposal, allowing you to easily shift between 2H, 4H and 4L. The rear differential lock can also be engaged at the press of a button on the console if maximum traction is required. With a ground clearance of 237 mm, obstacles are easily overcome and the Ranger 2.2 TDCi 4x4 XLS also carries a maximum tow capacity of 3 500 kg should you need to tow a caravan or a boat. This particular Ranger derivative rides on 16-inch alloy wheels.

Practicality?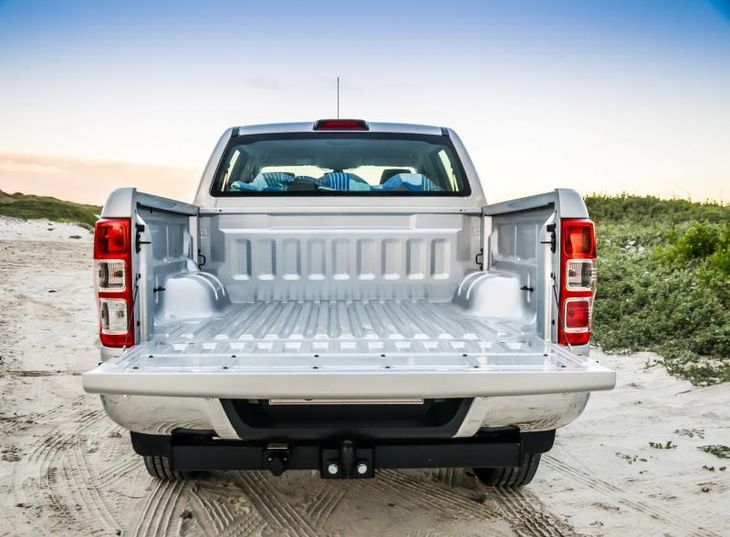 Whether it's at work or play, the Ranger 2.2TDCi 4x4 XLS automatic is well equipped to tackle the task.
Its burly dimensions make the Ranger perfectly suited to being loading up with – and hauling – all manner of bulky objects, but in the city, the Ford bakkie feels a trifle cumbersome to operate and parking manoeuvres require careful execution. Rear parking sensors and a reverse-view camera are optional and you'll be wise to tick that box if you lack confidence in your parking skills...

Passengers will also appreciate the side steps, which allows for easy ingresses and exits. The load bay is large and deep and we used the Ranger to transport multiple surfboards and gear to the beach. If you are transporting valuable items, we suggest purchasing a tonneau cover or lockable load bay.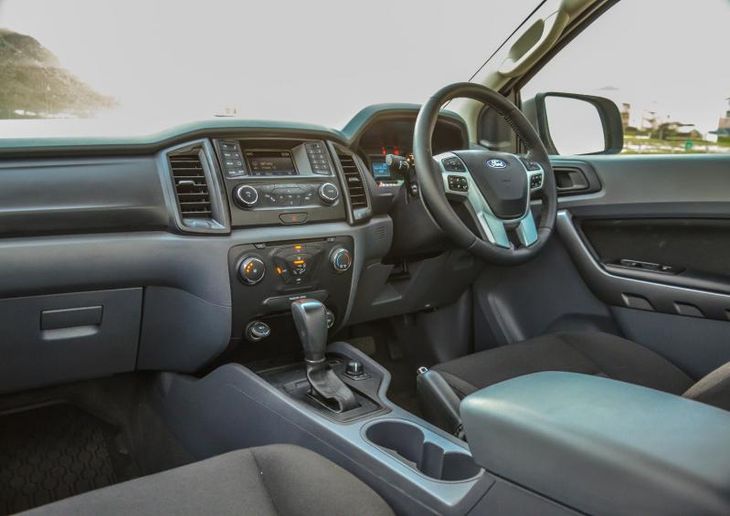 The interior is basic, but comfortable and well-equipped.

The interior is quite spacious with sufficient leg-, head- and shoulder room for rear passengers. The seats in this XLS derivative are upholstered in cloth and are reasonably comfortable to sit in. If you are looking for space to store your detritus, you can make use of the centre storage binnacle. What's more, there is a pair of cupholders in the adjacent console, bottle holders in the door mouldings and open storage space on the dashboard. Hard-wearing plastic finishes dominate the cabin, which suits the rugged appeal of the Ranger and should, therefore, be easy to keep tidy.
Interior features?
There is a reasonable number of luxury features specified in the Ranger 2.2 TDCi 4x4 XLS automatic, but most of them fall in the basic mod con category. Manual air conditioning is standard and the steering wheel is adjustable for rake and reach and comes equipped with mounted controls. Cruise control is standard too and it's a useful feature that makes highway driving more comfortable.

Ford's SYNC infotainment system is adequate, but the display is a bit small.
Infotainment is provided by Ford's SYNC system, displayed on a rather small 4.2-inch colour display (we prefer the larger SYNC2 system). However, it's basic and easy to use, and you can connect devices via Bluetooth, USB or auxiliary port. The audio system even includes a CD player! Note that the more desirable SYNC2 infotainment system is offered on the top-spec Ranger 2.2 TDCi 4x2 XLT automatic. The windows and side mirrors are electrically adjustable and the driver benefits from lumbar support adjustment.

In terms of safety, a total of 6 airbags are fitted and ABS with EBD, hill descent control and traction and stability control are included as standard.
Pricing and warranty
The Ford Ranger 2.2 TDCi 4x4 XLS automatic is priced from R518 900. The price includes a 4-year/120 000 km warranty and a 5-year/100 000 km service plan with service intervals set at 20 000 km.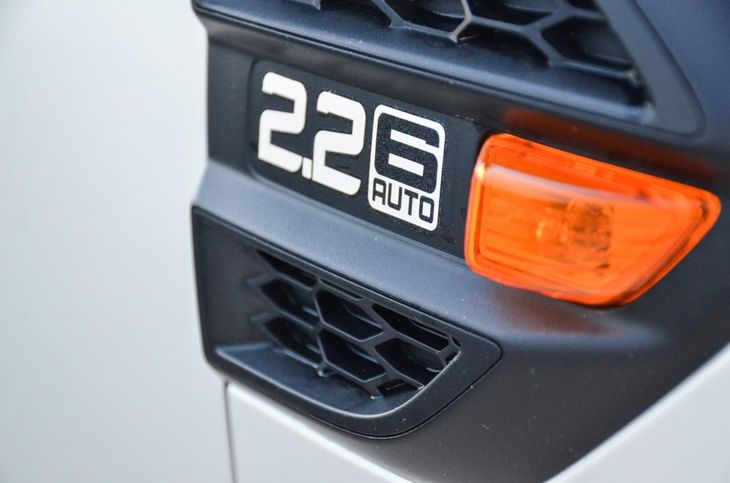 The Ford Ranger 2.2TDCi 4x4 XLS automatic is a solid offering that will suit most double-cab buyers needs.
Verdict
The Ranger 2.2 TDCi 4x4 XLS automatic is well worth considering if you are looking for a reasonably specced and more affordable 4x4 automatic double cab option. Other offerings, such as the Toyota Hilux, Volkswagen Amarok and Isuzu KB currently only offer automatic transmissions on high specification derivatives and you will be paying substantially more for them, even though they have more features.
This 4x4 XLS is capable enough for most applications and you will also appreciate its improved fuel economy compared with the 3.2-litre derivatives. Although the interior is basic in terms of design and features, it's comfortable and adequately equipped to serve your needs. If you don't require 4x4 capability, then the Ranger 2.2 TDCi 4x2 XLT is also worth consideration. It's well equipped with features and is attractively priced from R483 900.
Related content:
Volkswagen Amarok 3.0 V6 TDI 4Motion (2016) First Drive
Extended Test: Ford Ranger 3.2 4x4 Wildtrak [with Video]
Ford Ranger 2.2 TDCi Automatic – First Drive
Ford Ranger 3.2 4x4 Wildtrak (2016) Review
2016 Ford Ranger-5-Things You Need To Know (Video)
In-Depth Comparison: New Hilux vs Ranger vs KB vs Amarok (video)
Toyota Hilux vs Ford Ranger vs Isuzu KB vs Volkswagen Amarok (2016) Comparative Review
Drag Race: Hilux vs Ranger vs Amarok vs KB
2016 Toyota Hilux vs Ford Ranger – Offroad & Review
Ford Ranger 3.2 XLT (2016) Review
Want to buy a Ford Ranger?