Jaguar has expanded its F-Type product lineup in South Africa with the introduction of a new turbocharged, 4-cylinder, 2.0-litre Ingenium petrol engine that is now available in both coupe and convertible body styles. We took the baby F-Type for a spin at Kyalami Grand Prix Circuit to determine if the downsized F-Type delivers adequate performance and dynamic ability.
Jaguar's high-performance rear-wheel-drive sportscar combines eye-catching styling and proven dynamic ability, brought to life with varying outputs from its 3.0-litre V6 (250 kW–294 kW) and 5.0-litre V8 (405 kW–423 kW) engines. The F-Type range is spearheaded by the mighty V8-powered SVR with 423 kW and 700 Nm of torque and is capable of sprinting from zero to 100 kph in just 3.7 seconds! The F-Type then, and especially the V8 SVR, ain't for the faint-hearted and a fair amount of nerves and skill are required to tame these powerful and intimidating machines.
With the F-Type housing these impressive engines, it's somewhat difficult to imagine that a "puny" 4-cylinder 2.0-litre mill could do the F-Type sportscar any justice at all and one could be forgiven for questioning Jaguar's decision drop it into the F-Type's engine bay, a decision that might come as a surprise, or even disappointment, to F-Type fans.


Why has Jaguar introduced a turbocharged 2.0-litre, 4-cylinder petrol engine to the F-Type lineup?
Built in-house at Jaguar Land Rover's Engine Manufacturing Centre in the UK, this new Ingenium engine is the most powerful 4-cylinder engine to be fitted into a production Jaguar, offering 221 kW and 400 Nm of torque. Not only does the new baby F-Type now serve as an entry point into the F-Type range, but due to its size, weight over the front axle has decreased by some 52 kg compared with its 250 kW V6 sibling, which not only makes it more efficient, but aids dynamic performance too.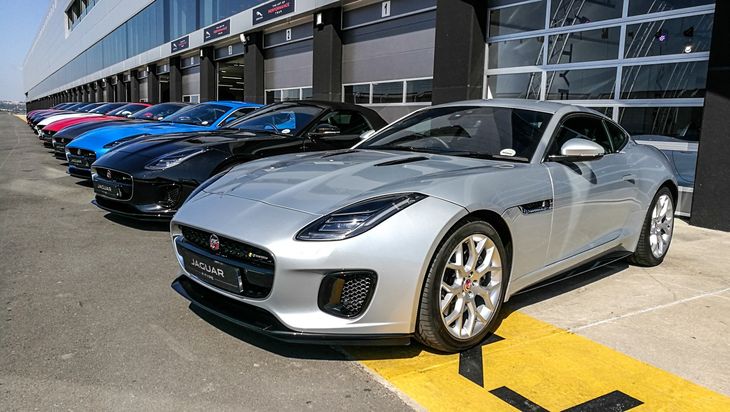 The F-Type 2.0 offers 221 kW and 400 Nm of torque and is capable of 0-100 kph in 5.7 seconds.
There may well be a method to the madness. You see, quite frankly, the performance of the V8, and to a lesser degree, V6 F-Types is either too-hot-to-handle or – to be more diplomatic – surplus to the requirements of buyers who use their cars every day, as opposed to "for weekend jaunts" only. What's more, the lopsided line-up effectively limited the sales potential of the F-Type to "hardcore enthusiasts" seeking ultimate performance thrills.

What if you are in love with the F-Type's styling and road presence but don't necessarily want the pressure of wrestling a ballistic sportscar? Well… if this sounds like you, then this new F-Type 2.0 might just be the sportscar you have been waiting for all along.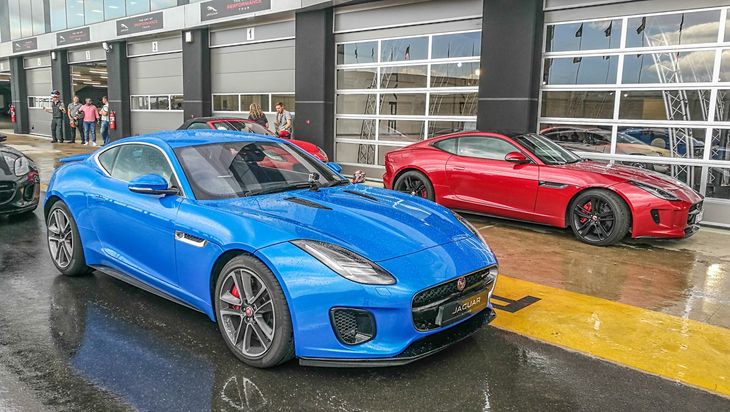 A smaller engine has resulted in a 52 kg weight saving in the F-Type 2.0, giving it a unique dynamic character.

Jaguar is well aware that this baby F-Type needs to incorporate the spirit, dynamic ability and excitement that makes the F-Type so enthralling. To ensure that these traits remain, the F-Type 2.0's outputs are only 29 kW and 50 Nm less than its nearest 3.0 V6 sibling. Outputs also compare favourably to the F-Type 2.0's main rival, the Porsche 718 Cayman 2.0 which offers 220 kW and 380 Nm of torque.
The Jaguar F-Type 2.0 will, therefore, broaden the appeal of the F-Type, increasing its sales potential to encompass a wider buying audience, while retaining the key attributes that have made the F-Type so successful thus far.
What are the benefits of a downsized F-Type?
Based on our first impressions of the F-Type 2.0 at its launch at Kyalami Grand Prix Circuit last week, it's worth noting that the newcomer's not as compromised as we initially perceived it would be. It's quite the opposite, in fact…

The first important benefit of having a smaller engine beneath the bonnet is less weight, particularly over the front axle, and in the case of this new addition, its 52 kg lighter. This translates into a lighter front-end and coupled with a well-weighted and precise steering feel, the baby F-Type feels dexterous and nimble on its feet... um, okay, rubber.

You may also be happy to know that the rear-end can be quite playful if you want it to be and you can kick the baby F-Type's tail out with ease. What's more, this F-Type is wonderfully forgiving and perhaps more importantly, predictable, when you are having fun. Unlike its more powerful siblings, you don't feel intimidated, but rather empowered. So, yes indeed, the baby F-Type is dynamically capable and entertaining to drive.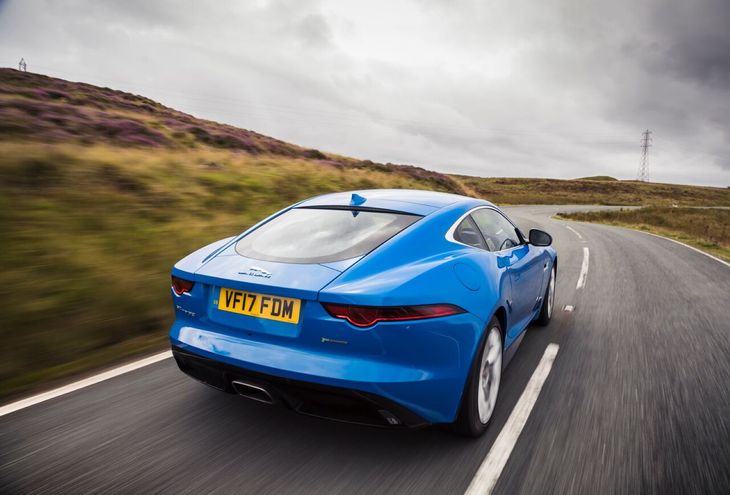 The F-Type 2.0 is up to 16% more fuel efficient than the 250 kW F-Type 3.0 V6.

The second major benefit of this downsized engine is fuel efficiency. Jaguar claims a fuel consumption figure of 7.2 L/100 km and although we have yet to test it thoroughly in real-world conditions, we can safely assume that it will return significant fuel economy gains compared with its V6- and V8-engined siblings, and that should resonate well with its intended market.

The third major benefit of the F-Type 2.0 is its user-friendliness. Not only is its outright performance and dynamic ability more accessible, but it's also more suitable for everyday driving. The average driver can now confidently drive an F-Type 2.0 without feeling intimidated, while there is still respectable performance and dynamic ability left to exploit.
What's more, the F-Type 2.0 Coupe priced from R909 300, is almost R120k cheaper than its 250 kW 3.0 V6 sibling, which will attract new buyers and bolster F-Type sales going forward.
Does the new F-Type 2.0 work as a sportscar?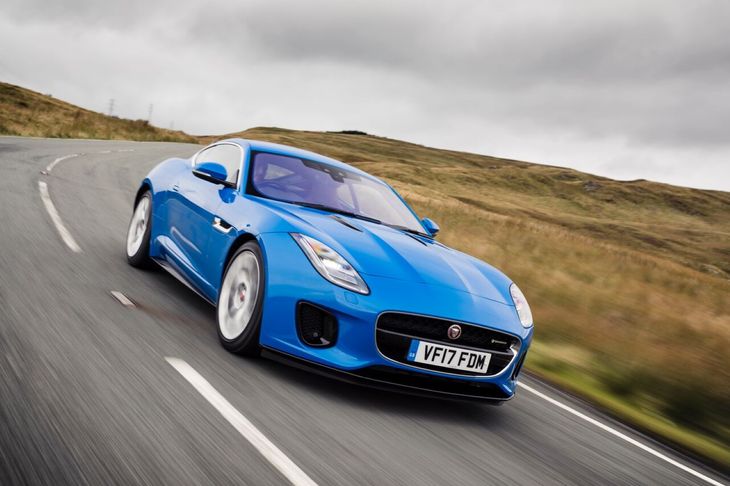 The new F-Type 2.0 offers approachable and manageable performance that will satisfy a wider audience.
Leading up to the launch of the F-Type 2.0, this was the burning question we wanted to answer. The short answer is yes, it does work as a sportscar.

The engine has sufficient power and torque to propel you from 0 to 100 kph in 5.7 seconds using a quick-shifting 8-speed automatic transmission, which is fast enough for the average person and, for comparison's sake, significantly faster than a VW Golf GTI. Moreover, as highlighted previously, the F-Type 2.0, with its tuned chassis, also offers manageable and accessible dynamic ability. You can still have lots of fun in this car!

Some might bemoan the fact that the 2.0-litre lacks the appealing soundtrack offered up by its V6 and V8 siblings. The truth is, it will never sound like a V6 or V8 and if a vocal soundtrack is all you want, then you will have to pay extra for it. That said, this engine still sounds great and in an effort to ensure driving excitement, the F-Type 2.0 is fitted with a tuned active exhaust as standard while the sportier R-Dynamic derivatives are equipped with a switchable active exhaust for a dose of added aural pleasure.

The F-Type 2.0 has a sound and character of its own and what Jaguar has created here is a well-balanced sportscar that will bring everyday drivability, fuel efficiency and accessible performance to a far greater audience. For Jaguar and the F-Type, that can only be a positive development.
We will have the Jaguar F-Type 2.0 on test in the near future, so look out for a thorough evaluation soon!
Jaguar F-Type 2.0 – Price in South Africa (November 2017)
Jaguar F-Type 2.0 Coupe - R909 300
Jaguar F-Type 2.0 Convertible - R926 100
The Jaguar F-Type is sold with a 3-year/100 000km warranty and a 5-year/100 000km maintenance plan.
View specification and pricing for the entire Jaguar F-Type range here!
Buy a Jaguar F-Type on Cars.co.za
Related Content
Jaguar F-Type Facelifted for 2017
Hillclimb Shootout: Aston Martin Vantage N430 vs BMW M240i vs Jaguar F-Type 400 Sport
#CarsRaceDay – Hillclimb Shootout [Complete Video Series]
Cars Ashley O Would Buy With His Own Money
Jaguar F-Type SVR (2016) First Drive [with Video]
Top speed run: Chasing 300 kph in Jaguar F-Type SVR [Video]
Audi RS6 Avant vs Jaguar F-Type Coupe AWD R - The Final Showdown
Track Race: Audi RS6 Avant vs Jaguar F-Type R AWD Coupe