Who doesn't want a vehicle that exudes style and practicality – something that tells the world they've made it in life? These are the semi-finalists in the Premium Hatchback category of the Cars.co.za Consumer Awards – powered by WesBank!
The second annual Cars.co.za Consumer Awards – now powered by WesBank, is underway and the 65 semi-finalists across 13 categories have been chosen. Make sure you visit the Cars.co.za Consumer Awards – powered by WesBank website for all the vehicle and category information and also be sure to follow us on Twitter (@CarsSouthAfrica), Facebook (CarsSA) and Instagram (carssouthafrica) for the latest updates.
The Cars.co.za Ownership Satisfaction Survey, in partnership with leading data specialists, Lightstone Consumer, forms an integral part of the awards programme, with the survey accounting for 50% of the final result in each category. The brand-specific data incorporates feedback from thousands of South African new vehicle owners, based on their experiences of their vehicles (must be less than 5 years old and serviced through franchised outlets).
Have your say and complete the Cars.co.za Ownership Satisfaction Survey now!
Stylish and sophisticated, yet practical enough for most motoring needs, these are the cars for upwardly mobile professionals. The winner in this category must not only offer outstanding quality, refinement, performance and the latest technologies, but also broadcast a message of success and ambition. For a car to be considered for this category, the following criteria apply: its listed price must exceed R350 000, but not R500 000, at the time of semi-finalist voting (September 1, 2016) to ensure a large measure of desirability and prestige. It must be packaged in a hatchback body shape.
Crossover hatch derivatives are also included (such as Mercedes-Benz GLA). Safety is important and the vehicle must have ESP (Electronic Stability Control – if not fitted as standard, this feature must be available as an optional extra and fitted, without exceeding the R500 000 price limit) as well as dual front, side and curtain airbags (if not fitted as standard, these features must be available and fitted as optional extras within the set maximum price).
The semi-finalists in the Premium Hatchback category of the Cars.co.za Consumer Awards – powered by WesBank are (in no particular order):
Opel Astra 1.6T Sport Plus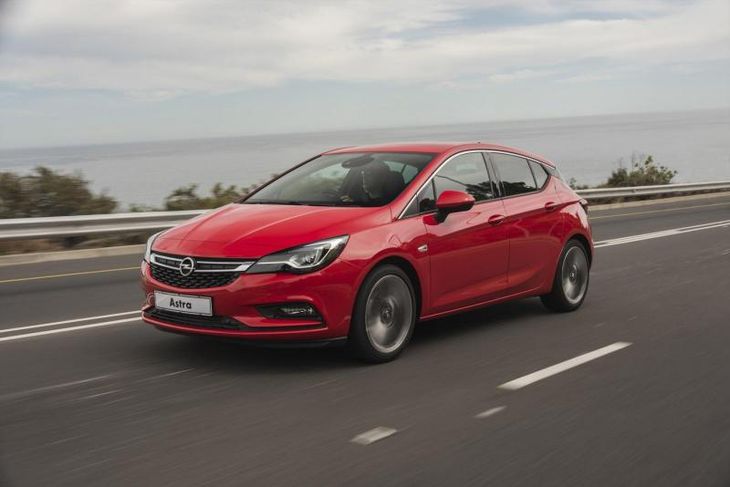 Opel's new Astra is the current European Car of the Year and this 1.6T Sport Plus derivative is the range's flagship. It features a lot of technology as standard and also impresses with its agility and refinement. It has certainly succeeded in elevating Opel into contention in this prestigious category. The Astra is powered by a 1.6-litre, 4-cylinder engine that develops an impressive 147 kW and 280 Nm of torque. Power goes to the front wheels via a precise 6-speed manual transmission. Opel claims a brisk 0-100 kph time of 7.0 seconds for this model, which means it certainly has the go to match the show.
Read a review of the Opel Astra here
Interested in buying an Astra? Browse Cars.co.za examples for sale
BMW 120i 5-dr M Sport Auto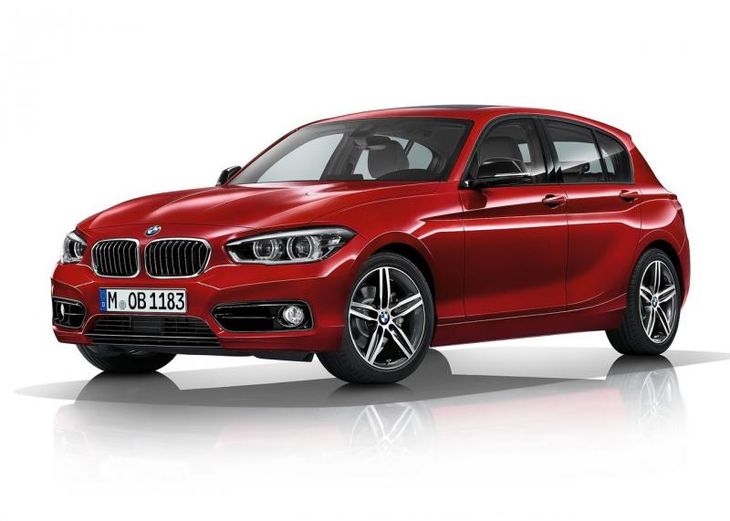 Returning for another shot at Cars.co.za Consumer Awards glory, the BMW 1 Series offers slick styling and a host of advanced technology features (some standard, some optional), which will really please technophiles. This being a BMW, however, driving entertainment is important and the turbocharged 2.0-litre engine certainly doesn't disappoint – it offers 135 kW and 270 Nm of torque, plus it is mated with BMW's slick 8-speed automatic transmission.
Watch a video in which we compare the old BMW 1 Series to the new 1 Series
Check out BMW 1 Series derivatives for sale
Mercedes-Benz A220d Style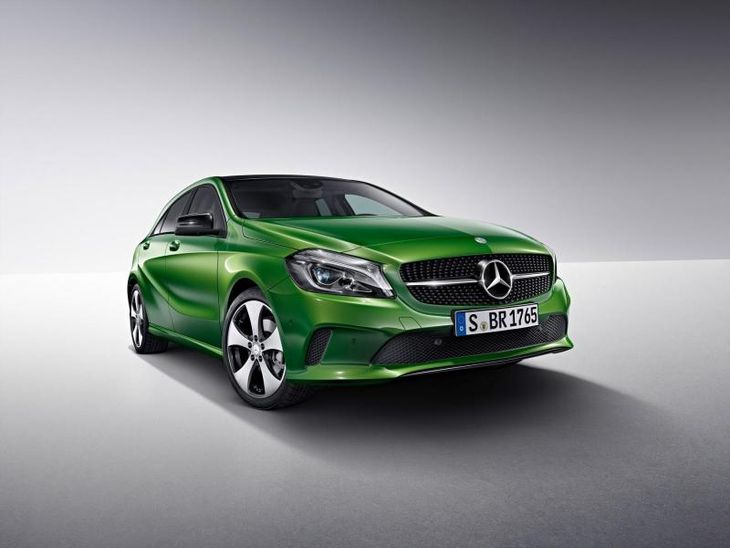 Mercedes-Benz has polished its popular A-Class to offer greater refinement and improved ride characteristics. This A220d model is one of the most popular in the line-up and offers an enviable blend of efficiency, technology and status. It's powered by a 2.1-litre, 4-cylinder turbodiesel engine that develops 130 kW and 350 Nm of torque, the latter being conducive to impressive mid-range urge. The engine is coupled with the marque's 7-speed automatic transmission and Mercedes' claimed performance figures (0-100 kph in 7.5 seconds, for example) show that this turbodiesel A-Class can run with its petrol competitors.
Watch a video in which we compare the pre-facelift Mercedes-Benz A-Class to the new one.
Read a review of the Mercedes-Benz A220d here
Volkswagen Golf GTI DSG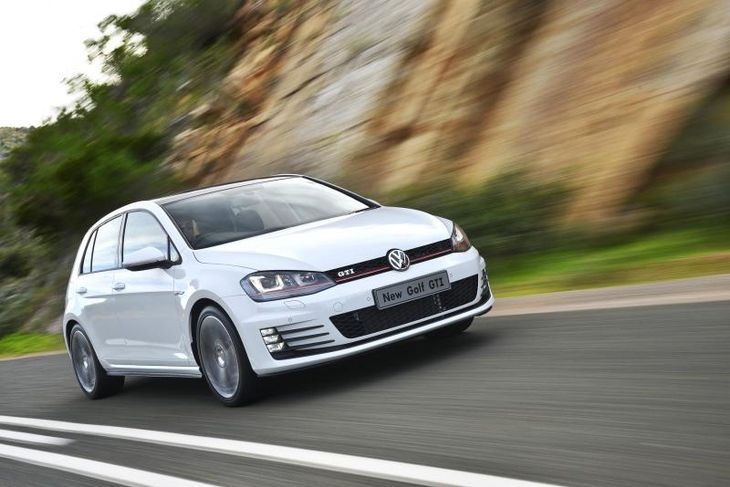 Although the Volkswagen badge may not be perceived to be quite as premium as the likes of BMW, Audi and Mercedes-Benz, the GTI moniker drips with enough desirability to make this Golf derivative a very strong seller in the South African market. Its appeal goes beyond performance credentials, though. The Golf GTI is our current Premium Hatch champion, and is also packed with standard features and finished every bit as well as the best in this class.
Which Volkswagen Golf GTI should you buy?
Check out used Volkswagen Golfs for sale here
Volvo V40 Inscription Auto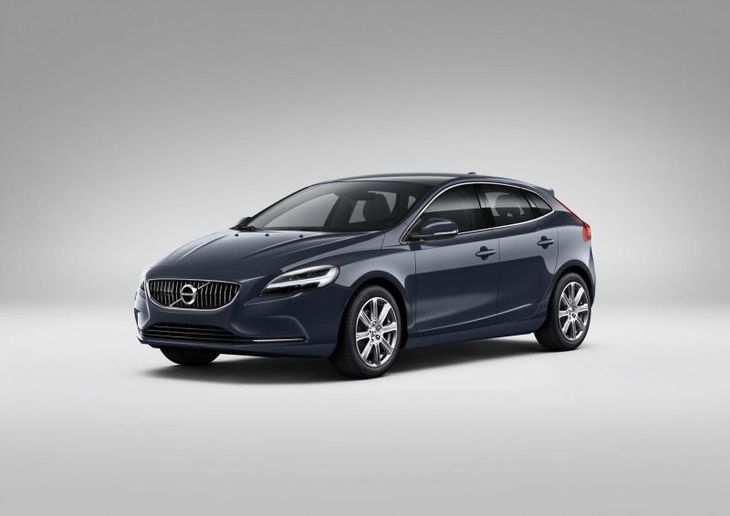 Taking the premium hatchback fight to the established German brands is quite a challenge, but Volvo's V40 is an attractive alternative. Recently refreshed, and now boasting refined looks, more features and, importantly, more efficient but even more powerful engines, the V40 continues to be the individualist's choice. The big news here is that the T4 is now powered by a new turbocharged 2.0-litre, 4-cylinder engine that delivers 140 kW and 300 Nm. The engine is mated with a 6-speed automatic transmission and is claimed to power the updated car to 100 kph in 6.9 seconds and onto a top speed of 201 kph.
Read a first drive impression of the facelifted V40 here
Browse Volvo V40 stock on Cars.co.za