We examine the best off-road and 4x4 vehicles for sale in South Africa, if you have the money.
While cars are designed to be driven primarily on tar, there's a segment of the car-buying public who will be looking to purchase a vehicle based on its off-road and 4x4 skillset.
These vehicles are rated by their 4x4 capabilities, with ground clearance, approach/departure angle, low-range gearbox availability as well as off-road driving modes and differentials. While there's a massive focus on outright off-road ability, there still needs to be huge levels luxury and comfort.
Best Off-road Vehicles Over R1 million
Land Rover Defender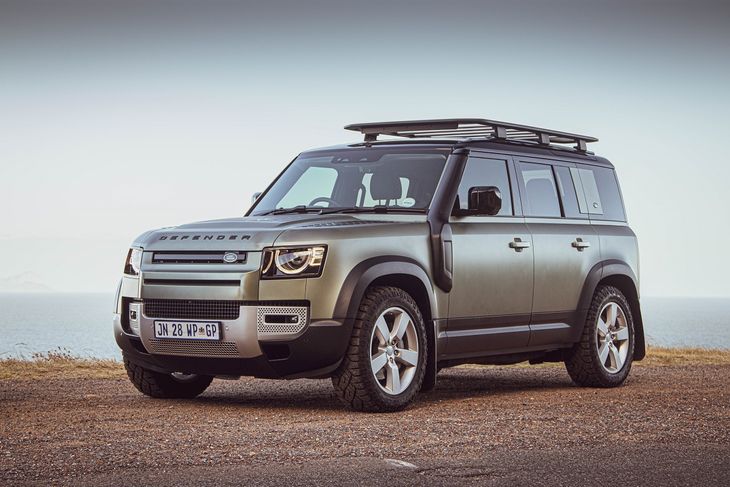 Ground clearance: 291 mm
Approach/Departure angles: 38/40 degrees
Low Range: Yes
Off-road modes: Yes
Differentials: auto-locking centre and rear-differential
Priced from: R1 110 366
Our current #CarsAwards-powered by Wesbank Premium SUV winner sits at the top of the pile in this comparison. Trying to replace the iconic Defender was never going to be an easy task for Land Rover, but despite the odds, it appears the British carmaker has nailed the brief. Not only is the new Defender exceptionally capable, but there's enough technology and luxury inside to please those who will never head for the stick either.
As far as off-roading goes, the Land Rover Defender features the usual go-anywhere hardware, but the additional Terrain Response modes, and Clearsight Ground View tech set it apart. You can increase the ride height even further with the optional air suspension and for those who take their 4x4 activities seriously, there are chunky off-road tyres as OEM-approved accessories. Wanna get wet? There's 900 mm of wading clearance here.
The Land Rover Defender is available in 2-door (90) and 4-door (110) body styles and there is a choice of petrol, diesel, and hybrid powertrains to choose from.
The latest Land Rover Defender price and specs
Read a review of the Land Rover Defender here
Browse new and used Land Rover Defenders for sale here
Mercedes-Benz G-Class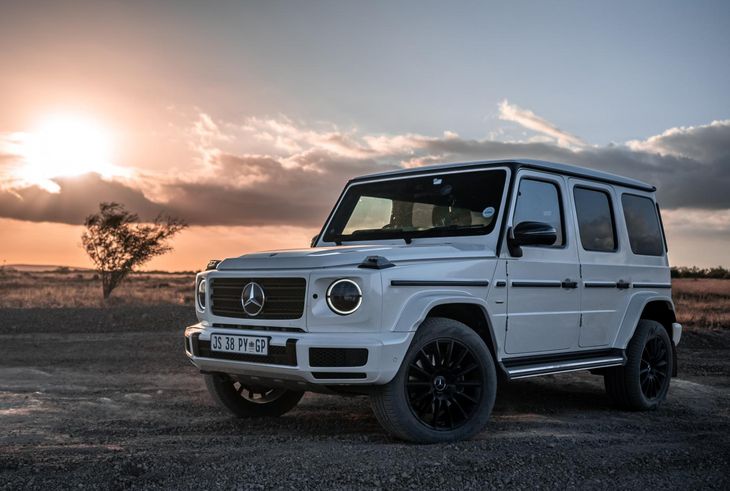 Ground clearance: 270 mm
Approach/Departure angles: 30.9/29.9 degrees
Low Range: Yes
Off-road modes: Yes
Differentials: Front, centre and rear
Priced from: R2 892 840
A list of most capable off-roaders is not complete without the mighty Mercedes-Benz G Wagon. With an off-road heritage spanning over 40 years, the iconic handbuilt Gelandewagen is one of the most capable off-roaders on sale. While many of the current G-Class clientele see the vehicle as a status symbol, its military origins underline its exceptional all-terrain capabilities.
In its current form, the G-Class has been made into an even better off-roader with improved approach, departure and break-over angles. There are 3 differentials you can lock (accessed via switches on the dashboard) and low range is selected by a button. It can also wade through 600 mm of water.
There are two versions of Gelandewagen available in SA; the diesel-powered G400d and the AMG-powered G63, complete with a twin-turbocharged V8 petrol engine.
The latest Mercedes-Benz G-Class price and specs
Read a review of the Mercedes-Benz G-Class here
Browse new and used Mercedes-Benz G-Class units for sale here
Land Rover Discovery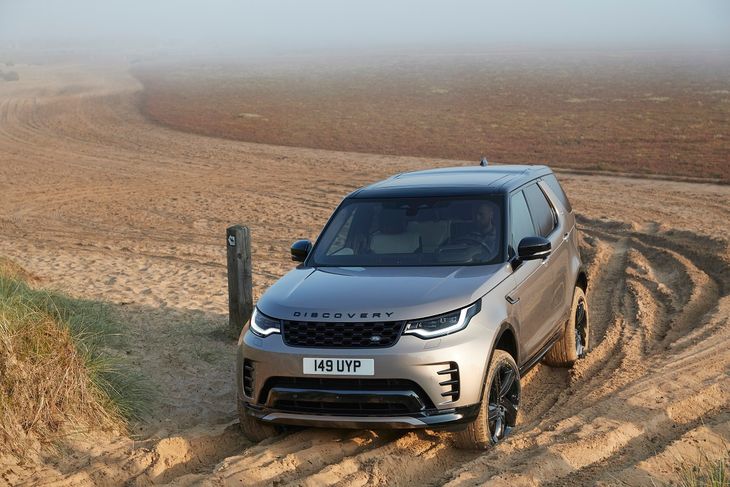 Ground clearance: 283 mm
Approach/Departure angles: 34/30 degrees
Low Range: Yes (option)
Off-road modes: Yes
Differentials: Two locking differentials (centre and rear)
Priced from: R1 466 362
In this latest update, Land Rover has added very subtle styling upgrades, superior infotainment and some new engines. The off-road ability remains core to the Discovery's appeal, even though it's unlikely that its full talents will ever be called upon by most owners. In standard spec, the vehicle is capable enough, but to really venture into the wild with confidence, you'll need to tick the Advanced Off-road Capability pack (R20 400) which adds a twin-speed transfer box (high-range/low-range), all-terrain progress control and the Terrain Response 2. An active rear locking differential is available for R13 300.
Land Rover is offering its Discovery in both petrol and diesel flavours, but if you're not a fan of the looks, then look to the Range Rover Sport range for similar levels of capability.
The latest Land Rover Discovery prices and specs here
Read a review of the Land Rover Discovery here
Browse new and used Land Rover Discovery units for sale here
Nissan Patrol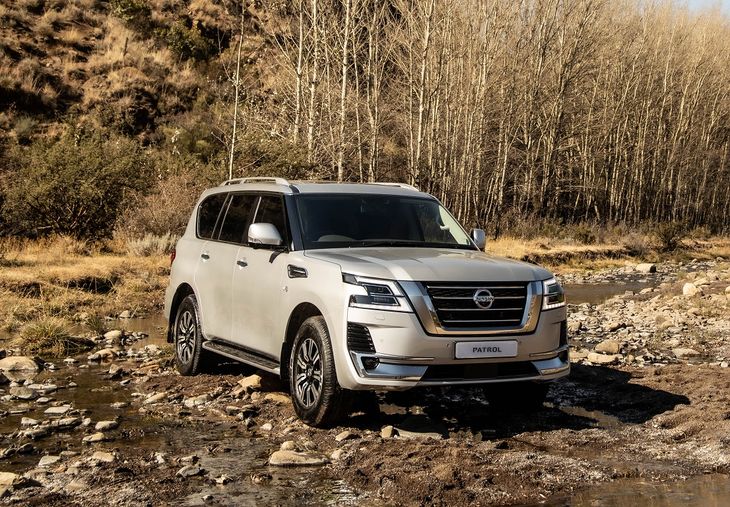 Ground clearance: 272 mm
Approach/Departure angles: 34.3/26.2 degrees
Low Range: Yes
Off-road modes: Yes
Differentials: Helical Limited Slip Differential (LSD) and locking rear differential
Priced from: R1 546 200
Equipped with Intelligent 4x4 and a 4-wheel limited-slip differential, the Patrol is near-unstoppable when it comes to tackling rough terrain with a total of 4 drive modes to choose from. Nissan says that the Patrol's suspension has also been improved while also reducing vibration which should bode well for passenger comfort. The massive 5.6-litre V8 petrol engine is a favourite in the Middle-East dunes where its long gearing and high revs keep up momentum.
The latest Nissan Patrol prices and specs here
Read a review of the Nissan Patrol here
Browse new and used Nissan Patrol units for sale here
Toyota Land Cruiser 200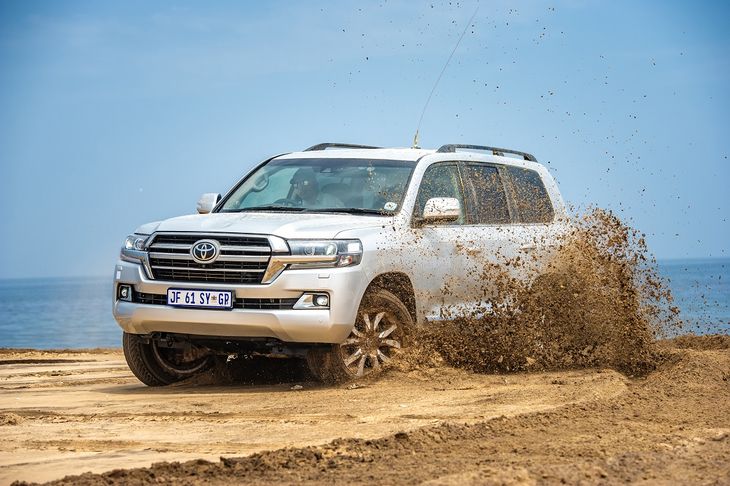 Ground clearance: 230 mm
Approach/Departure angles: 32/24 degrees
Low Range: Yes
Off-road modes: Yes
Differentials: Front (open), centre (torque sensing) and rear (specified in up to three varieties: open, locking and torque-sensing).
Priced from: R1 130 100
The figures and specifications don't quite tell the full story. Yes, it has 230 mm of ground clearance and can wade through water 700 mm deep, but its ability to bulldoze obstacles while transporting its occupants in sheer comfort makes it one of the best. Let's not forget that legendary Toyota reliability either. The diesel V8 is distinctly old-school, but it has been tuned to run on poor quality diesel, meaning you can venture far from civilisation.
Despite its old powertrain, the off-road features are modern. There is Crawl Control, for example, which allows the driver to set a crawl speed for extremely rocky terrain. The Cruiser will stick to this speed as long as you don't touch the accelerator or brake pedal. A Turn Assist function improves the vehicle's ability to negotiate tight corners when Crawl Control is active. Then, there's also ECT Pwr, which is great to boost momentum in mountainous driving conditions, and ECT 2nd, when pulling off in slippery conditions. There's even a function called Idle Up, to boost the heating effect in very cold conditions when the vehicle is not moving. A centre differential lock switch is mounted to the right of the steering wheel as well.
The latest Toyota Land Cruiser prices and specs here
Read a review of the Toyota Land Cruiser here
Browse new and used Toyota Land Cruiser units for sale here
Further Reading
Winners: 2020/21 Cars.co.za Consumer Awards – powered by WesBank
Comparison: Land Rover Defender vs Toyota Prado
Toyota Land Cruiser 78 Returns