Calvin Fisher reckons the return of drive-in theatres would be just the, um, ticket to reinvigorate a Covid-19-afflicted movie industry.
But first, you may ask, what the hell is a drive-in? And secondly, what the hell is wrong with the movie industry? Let's start with the latter and just admit to ourselves that because (mandatory) social distancing has become the new norm, our days of visiting the cinema are over for the foreseeable future. In fact, I can see movie theatres standing still until Christmas. This means that A, blockbusters (and movies in general) that were set to premiere during this period have been pushed right out to 2021 (and beyond) and that B, your favourite actors and the droves of film-making professionals that are required to make them look good can't be in the same room. Two femme fatales in particular: Black Widow and Wonder Woman have had to postpone their respective feature films.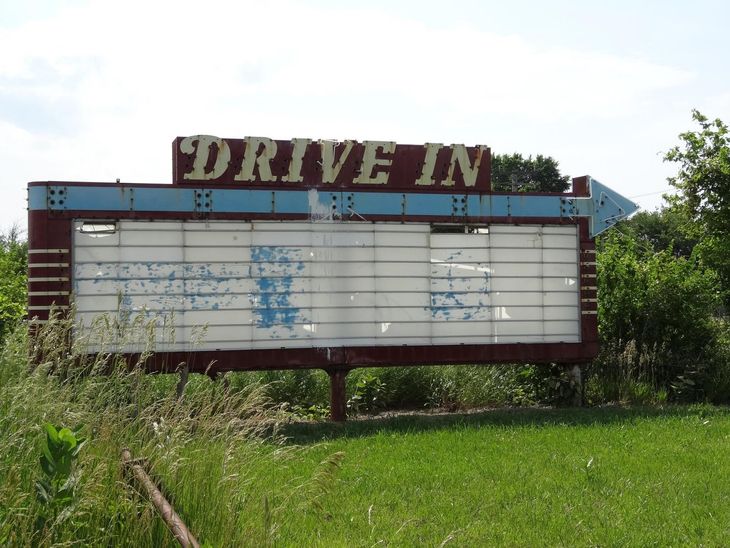 Since all of our old drive-ins have been dismantled, we will have to 'make a plan'
Many completed movies have left the cutting room and are ready to go on circuit, but think about it: what's the point of pumping one hundred million dollars into a movie's production if nobody has the spare cash in hand to buy tickets to watch movies in theatres they're not even allowed to enter? Risk-averse consumers don't even have money to splurge on merchandise either. And, while the likes of streaming services such as Netflix and Amazon Prime have been saviours for those stuck at home, the fact is that lockdown has affected the production of new content for those sites as well.
Which brings us neatly to the drive-in, which I will sum up as briefly as possible. Picture a parking lot with hundreds of parking bays all pointed at a gigantic white wall. Now imagine each bay sprouting a pole, holding a pair of speakers. The premise was that you and your family or, better still, a romantic partner would pay the price of admission and park in one of these bays. A powerful projector would, well, project the latest flick onto the massive screen for the congregated array of cars. Social distancing wouldn't be a problem since you'd otherwise be at home with your fellow passengers, leaving you all to snuggle under blankets while gorging on popcorn, sodas, or whatever tasty (and probably calorie-rich) treats you prefer to indulge in. Tinny audio would be piped into your cabin via the aforementioned speakers, that is until technology caught up and operators realised they could transmit sound to your car's stereo system. Bliss.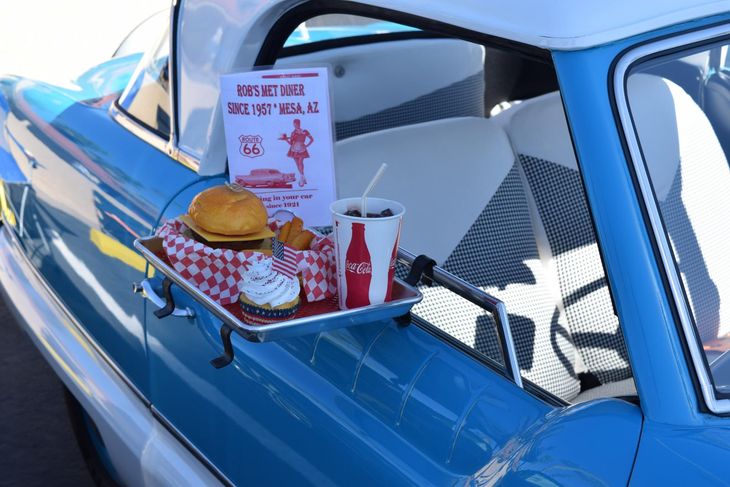 Under level 4 restrictions, takeaway restaurants could deliver to your car.
I'm 41 years old, so I lived through both eras of the "drive-in theatre" so after 2 weeks of lockdown, I set about turning a Suzuki Vitara into one, right at home in my garage. The job required little more than a USB C to HDMI cable, a cheap projector and some whiteboard. For an even more hi-tech version, you could substitute the projector and screen for a flatscreen TV, but then that would be defeating the more analogue nature of the drive-in experience, wouldn't you agree? The result was my little squad of 4 were able to watch Free Willy via Netflix in our single garage; the Suzuki's booming audio system and cushy seats availed us with a premium setting. So what if the next day was spent vacuuming up kernels and Aromat off the Vitara's floor and from between the seats?
I'm certainly not the first to think this might be a great idea... Some places in America (Omaha and Arizona, to name but 2 examples) have already started turning their restaurant parking lots into drive-ins and hosting weekly viewings, and they serve food through a takeaway system. The Galileo open-air theatre (which operates in the Western Cape) has inflatable screens that are no longer in use due to the Covid-19 pandemic, so it might make brilliant sense to put those self-same screens to good use in parking lots around the county.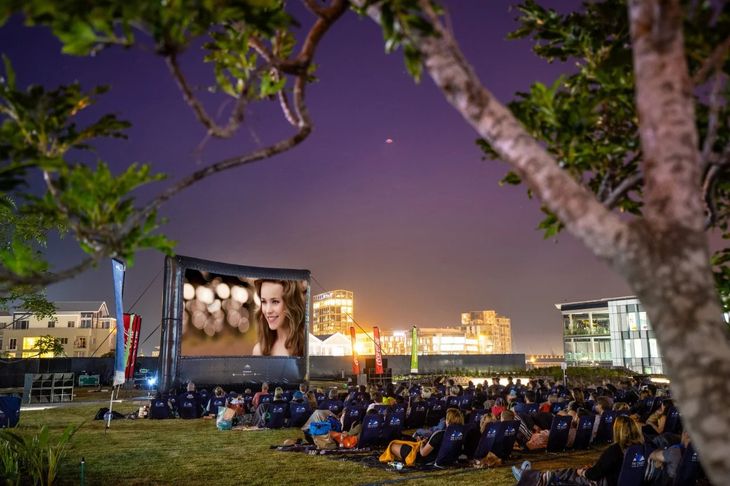 Inflatable screens could be used instead of expensive projectors.
So I say, it is time for a good ol' comeback; shopping centres, stadiums, megachurches and hotels should convert their parking lots into drive-ins so that we may pull up, park and purvey fine cinema once again. It's not like you can't budget for a few weeks to afford tickets and besides, you'll reinvigorate the film-, hospitality- and catering industries as a consequence. More than that, you'll give families something new to do together. Since we're doing everything together, regardless. Long live the drive-in cinema, long live!
Related content:
15 Car Shows You Can Stream Right Now
The Dreamer - A Fashion Film in Partnership with Mercedes-Benz and Klipa Denim