All new Audi vehicles in South Africa are sold as standard with a 5 year/100 000 km maintenance plan. Audi customers are now able to extend their cover by up to 10 years or 300 000 km, in increments of 1 year or 30 000 km.
SPONSORED ARTICLE
If you are an Audi owner whose car is nearing the end of its maintenance term, this is an attractive option worth investigating to ensure peace of mind motoring as your car ages. It's the plan made by Audi, for your Audi.
What is covered by the Audi Freeway Plan (AFP)?
A maintenance plan by definition is designed to shield you from unexpected vehicle maintenance costs and to provide emergency assistance in the case of a breakdown. Services, wear and tear and certain repairs are covered by the AFP. The top four wear and tear items covered by the AFP are usually the clutch, brake pads, brake discs and wipers, and all four are covered by the AFP. Exclusions include the tyres and windscreen.
Audi also offers the choice to select a service plan option only, which excludes replacement of wear and tear items and repairs, and only covers servicing of the vehicle. As a rule of thumb, as a car gets older, certain parts are more likely to need to be replaced. Extending your AFP may help you reduce the cost of maintaining your vehicle in the long term.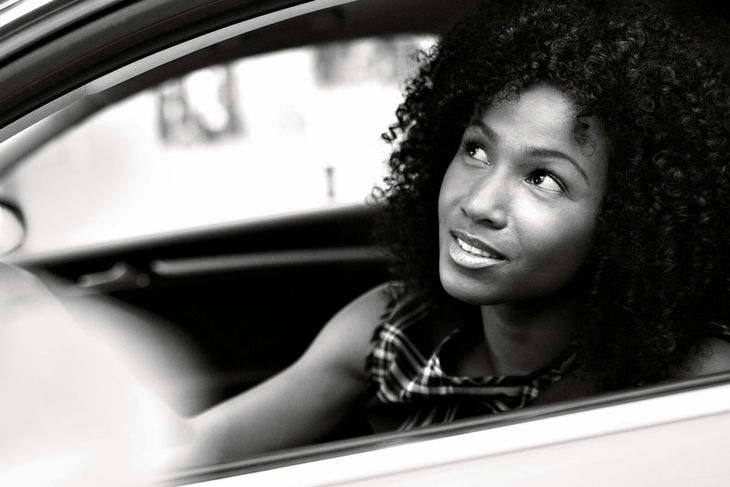 Extending your Audi's Freeway Plan ensures that you can experience the full benefits of Audi ownership for longer than 5 years.
When can I choose to extend my AFP?
You may opt for an extension anytime within the contract period of the initial AFP, from day 1. Some financial institutions may help finance the extension. It is important to note that once your initial 5 year/100 000 km AFP expires, you will not be able to apply for an extension. You are welcome to contact your closest Audi dealer or the Customer Interaction Centre on 041 994 4883 in order to find out when your current AFP is expiring. They will be able to advise and recommend on which extension plan is best suited to you.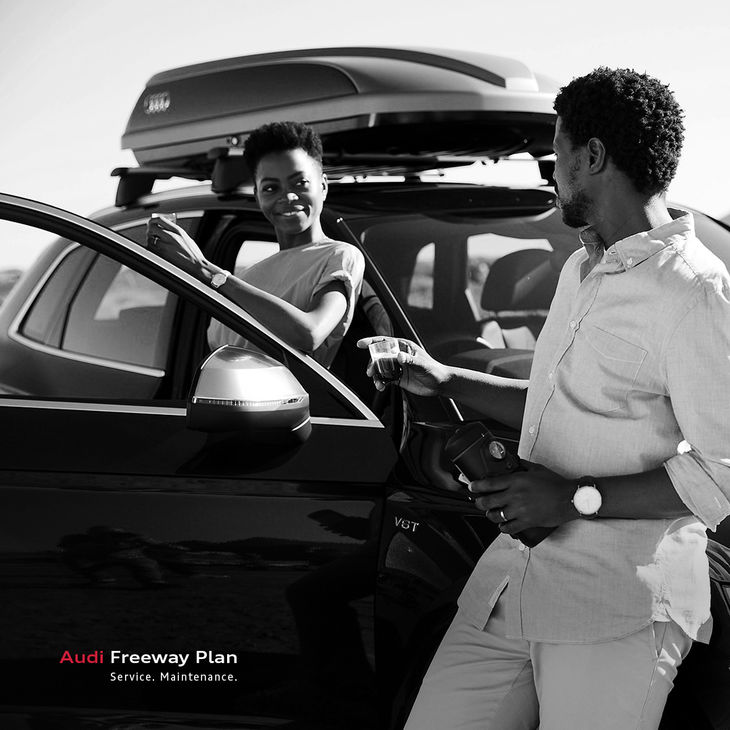 The AFP can be extended at any point during the duration of the vehicle's maintenance plan, even from day 1.
How do I extend my AFP?
Quotes and sales of AFP Extensions are available from any Audi Dealer or the Customer Interaction Centre. The cost of your extension will be determined based on the mileage and age of your vehicle.
The coverage of the plan is immediate with no waiting period. Only franchised Audi Dealers may be utilised for claims as this ensures that only Audi Genuine Parts are fitted to your Audi. Importantly there is no limit on the claims value and no limit on the individual parts used in the claim.
How do I avoid invalidating my AFP?
As an Audi driver, you must ensure that you monitor the following conditions as part of your AFP contract:
Servicing your vehicle on time as per the specified service intervals reflected in your vehicle's service book and/or the onboard computer.
Service repairs must be carried out by a franchised Audi Dealer.
Unauthorised modifications/tuning/upgrading/overhaul to the engine/suspension will invalidate the AFP. Only Audi Genuine Parts and Accessories obtained and fitted by an Audi Dealer are allowed.
Accident damage is not covered by the AFP but the incident must be reported to Audi for record keeping. Damage caused to the vehicle's body components must be repaired by an Approved Audi Motor Body Repairer.
For change of ownership when your vehicle is sold, details of the new owner must be registered with Audi South Africa. (Audi SA may require an Audi 80 point approved quality check to be completed by an Audi Dealer).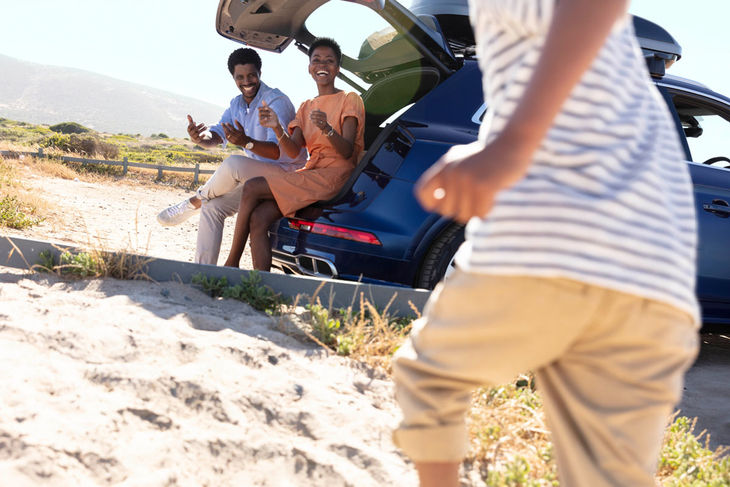 There is no rush to sell on your Audi when its standard maintenance draws to a close, you can extend it up to 10 years/300 000 km.
What Value Added services are offered?
As part of your AFP, owners will benefit from the Audi Assist programme (also known as roadside assistance). This means that Audi SA and its dealers aim to provide you with peace of mind motoring by providing the infrastructure to support a countrywide emergency service available 24 hours a day, every day of the year.
This roadside assistance programme operates via 086 043 4838 within the border of South Africa, and +27 41 994 5616 in neighbouring states for Swaziland, Lesotho, Namibia and Botswana.
The benefits of Audi Assist includes assistance as a result of mechanical or electrical breakdown. The Audi Assist call out includes addressing: flat tyres, flat batteries, fuel shortage, vehicle keys locked inside the vehicle; all other costs are for your account unless these are covered by the Warranty and/or Maintenance Plan.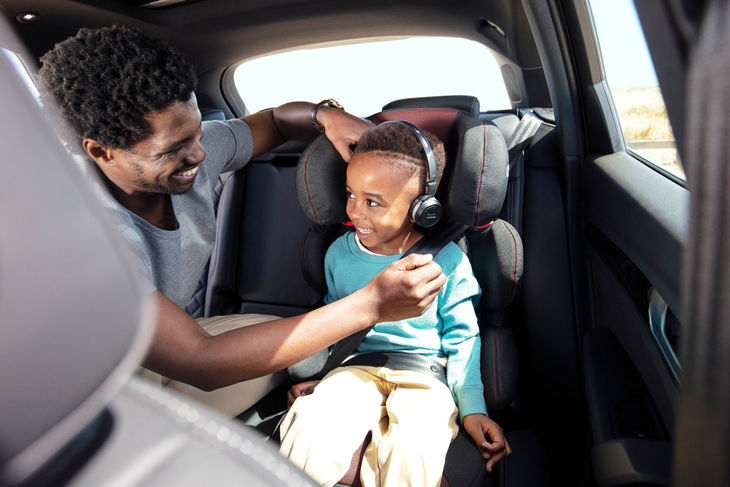 The Audi Assist programme (also known as roadside assistance) is there to come to your aid if your vehicle experiences a technical problem.
The objective is to provide on the spot roadside assistance offered by a fully equipped and trained Audi technician. The primary focus is to get you mobile in your own vehicle. Where roadside cannot be affected and the vehicle needs to be towed to the nearest Audi dealer, you and the occupants of the vehicle will be transported to a place of safety in the dealer's roadside assistance vehicle.
Where your vehicle cannot be repaired at the point of breakdown to render it mobile, you are entitled to courtesy transport if the breakdown is within 100 km of your normal place of residence, provided that such transportation will only be arranged to one address. Where your vehicle cannot be repaired at the point of breakdown to render it mobile, and the breakdown occurs further than 100km from your place of residence, you may elect to one of the following benefits:
Hotel accommodation: Audi Assist will arrange and pay up to two days towards the Audi South Africa preferred hotel accommodation for you and the occupants of the vehicle.
Car rental: should you prefer not to elect the hotel accommodation as per above, Audi Assist will arrange and pay for car rental for a maximum of 48 hours (against certain terms and conditions as part of the rental agreement).
The benefits of Audi AFP and Audi AFP extensions are valuable. There are no grey areas, unexpected surprises or sub-standard parts.
Related content: