Audi has announced a new model in its A1 lineup. This is the A1 citycarver, a funky urban derivative with additional ground clearance.
The Audi A1 citycarver is based on the A1 Sportback and boasts 4cm of ground clearance as well as some more rugged styling. Audi claims the additional ground clearance "provides for easier entry and better visibility." While it's not being marketed as an SUV or offroad vehicle, the citycarver has some styling cues that are reminiscent of the Audi Q SUV range. There's also underbody protection with a stainless steel finish.
The cabin is typically Audi A1, which we experienced on its international launch. It's smart and modern, and well finished. In citycarver spec, there'll be 3 equipment lines for the European market: advanced, design selection and S line. The citycarver boasts the same boot capacity of 335 litres and similar levels of trim. For the European market, the Audi A1 citycarver can be ordered from dealerships from August 2019 and customers will start receiving their cars before the end of the year. Naturally, there will also be an edition one, complete with special paint finish as well as the biggest wheels.
The new Audi A1 is due for a South African reveal in the next few months. We reached out to Audi SA for confirmation on citycarver and are awaiting a response. We have been informed that Audi South Africa is considering the citycarver.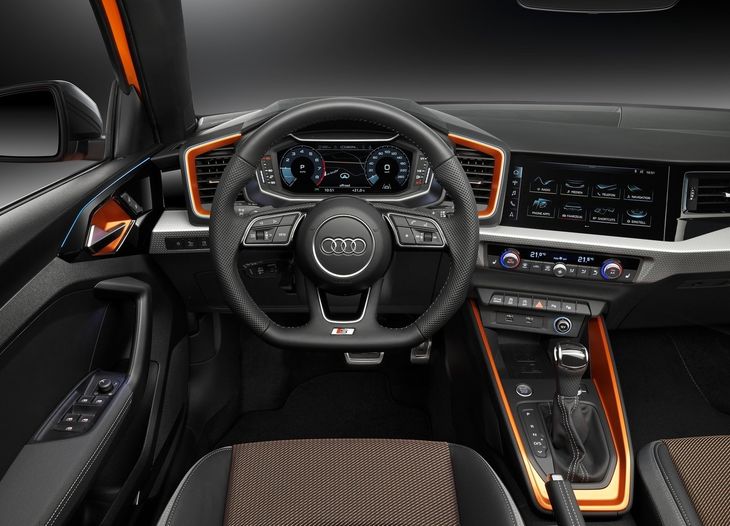 The Audi A1 citycarver interior
Further Reading
Audi A1 (2019) International Launch Review