The 5th generation of the Nissan Micra has been unveiled at the 2016 Paris Motor Show. Let's take a closer look at this compact hatchback, which the Japenese manufacturer is considering for the local market.
The new Nissan Micra has grown up. It looks less radical than its predecessors, yet retains styling cues from the latest Nissan products. It is lower, wider and longer than the previous model which means a nicer drive and improved cabin space. There are also new engines as well as innovative safety features.
"When the first Micra appeared more than 30 years ago, it marked a revolution in the small hatchback segment and opened a new chapter for Nissan. The fifth generation Micra is just as revolutionary, and will raise expectations for what a hatchback can, and should, deliver to its customers," said Carlos Ghosn, CEO, Nissan Motor Company, "Following in the wheel tracks of distinctive cars like Qashqai and Juke, the latest Micra reinforces Nissan's position as a leader in automotive design. It also shows our intent to compete right at the top of Europe's B-segment market - the largest and most competitive B-segment market in the world."
Personalisation of the new Nissan Micra is one of the key changes, and Nissan offers 10 vivid colurs as well as numerous interior and exterior personalisation options which allows up 125 different creations. The cabin features a lower driving position and the steering wheel is fully adjustable.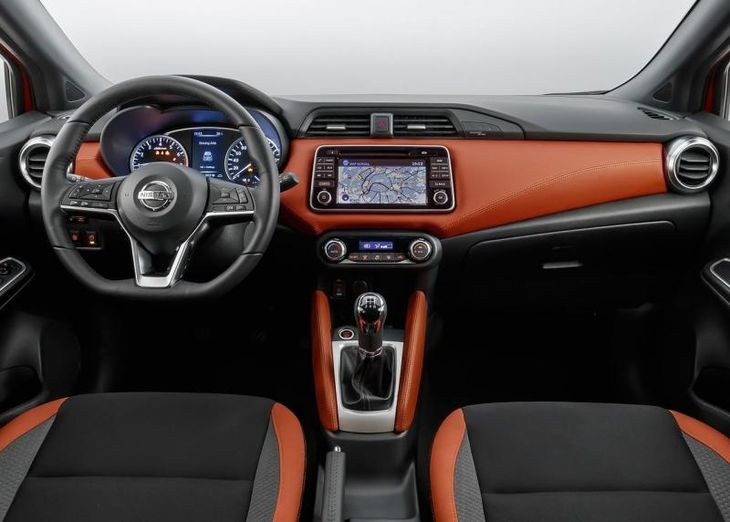 The new Nissan Micra features Lane Departure Prevention, Intelligent Emergency Braking with pedestrian recognition, as well as Intelligent Around View Monitor, Traffic Sign Recognition, High Beam Assist and Blind Spot Warning. In terms of entertainment, the Micra comes with an all-new six-speaker Bose® Personal® sound system as well as a 7-inch full-colour display featuring satellite navigation, apps and Apple CarPlay. Micra Gen5 comes with a 7-inch full colour central display, providing access to the audio system, satellite navigation, mobile phone, downloadable apps and Siri voice control via Apple CarPlay.
At launch, the car will offer the choice of a 0.9-litre turbocharged three-cylinder petrol engine and a 1.5-litre diesel, both developing 66 kW. The range will be expanded with a naturally-aspirated 54 kW 1.0-litre petrol engine. The Nissan Micra will go on sale in European sales in March 2017.
But what about the Mica's arrival in South Africa? Nissan South Africa media liaison Veralda Schmidt comments: "Our product planners are in the final stages of studying plans to introduce the new Micra in the local market. We are certainly optimistic that we will be able to make an announcement in this regard soon. The new Micra will certainly make for an attractive option in the highly contested upper B-segment."
Further reading
Stay on top of all the latest Nissan news
Interested in buying a new/used Nissan?