Mercedes-AMG is celebrating its 50th anniversary in 2017, so here's a look at some of the brand's most historically significant models. There are plenty to choose from, so we've gone for the milestone products – cars that signified a big leap forward for Mercedes' Affalterbach-based performance division.
1. Mercedes-Benz AMG 300 SEL 6.8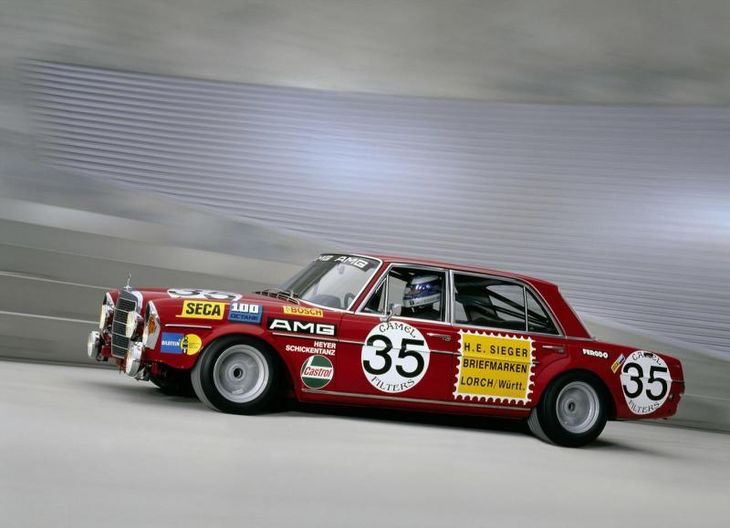 The car that started it all. What started out as a standard Mercedes-Benz became an iconic racer that put AMG on the map. AMG (Aufrecht Melcher Grossaspach) started with Hans Werner Aulfrecht and Erhard Melcher, two ex-Mercedes engineers who tuned Benzes and raced them on the weekends. The fondly-named Red Sow was a 6.8-litre V8-powered Mercedes-Benz SEL and it broke the mould for motorsport in the 70's. See, back then, motorsport was focused on small and lightweight vehicles, as it was assumed that bigger vehicles would be too heavy/slow. The Red Sow looked out of place during the 1971 24-hour race at Spa, Belgium yet somehow took 1st place in its class, and second overall.
2. Mercedes-Benz W124 300E Hammer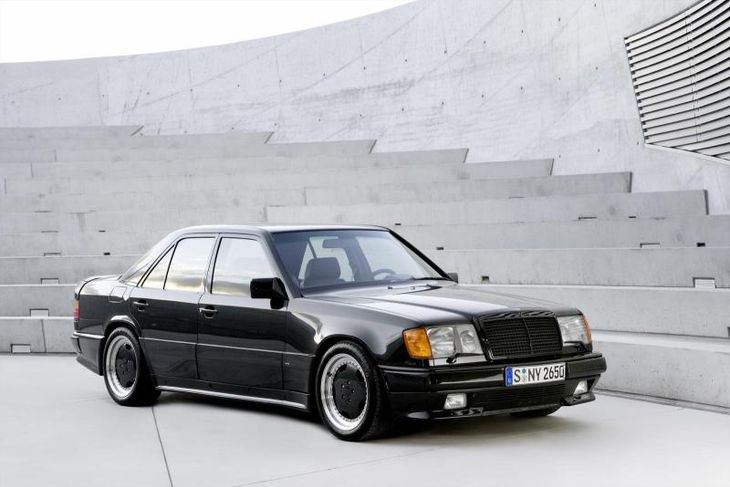 When Mercedes-Benz revealed the W124 back in 1984, the top-spec model was offered with a paltry 3.0-litre straight 6. When AMG got hold of it, however, in went a V8! There were varying displacements on offer: 5.0-, 5.4-, 5.6- and 6.0 litres. Nicknamed "The Hammer", this AMG represented a big step forward for the brand. It was one of the first four-door German sedans that could break the 300 kph barrier.
3. Mercedes-Benz CLK 63 Black Series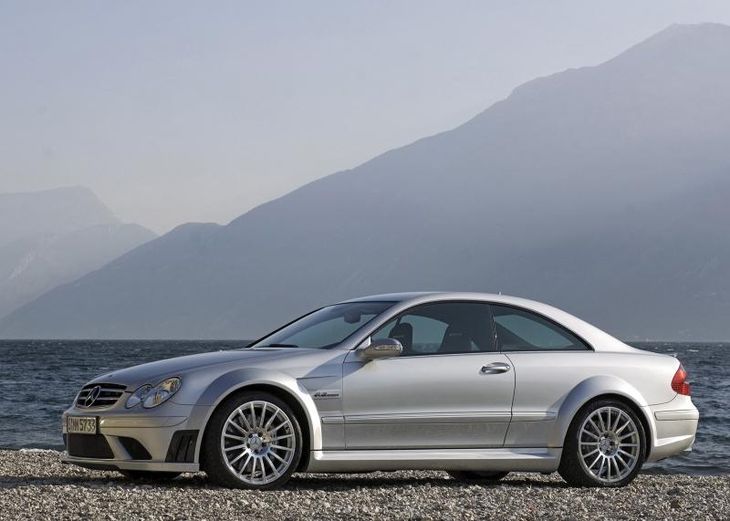 There have only been 5 Black Series models to emerge from Affalterbach: the SLK 55, SL65, C63, the SLS and this, the CLK 63. Black Series represents the ultimate in AMG performance and the execution treatment includes weight reduction, increased performance (both in terms of straight line and cornering ability) and cosmetic enhancements, resulting in what we'd cheekily call "road-legal race cars". In 2007, Mercedes-Benz revealed the CLK 63 AMG Black Series and it was made available for sale in South Africa. Powered by a modified version of its deep burbling 6.2-litre V8, it could smash the zero-to-100 kph barrier in 4 seconds dead and reach 160 kph from standstill in under 9 seconds. It wasn't about straight line performance either – thanks to Pirelli P Zero Corsa tyres, a limited-slip rear differential, and aerodynamic aids, it proved a formidable track toy.
4. Mercedes-Benz SLS AMG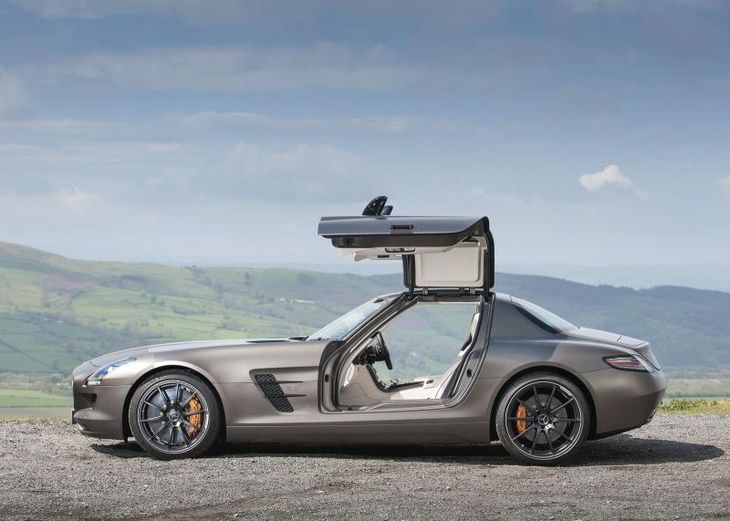 With its trademark striking looks and gullwing doors, the Mercedes-Benz SLS AMG is unmissable. However, it's historically significant for AMG for a number of reasons. The predecessor to the AMG GT, the SLS was the first Mercedes-Benz automobile designed and built in-house by AMG and its V8 engine was the last naturally-aspirated motor to be offered. It used the 6.2-litre V8 (M156) motor, but was extensively modified, so much so, that AMG renamed it M159. Power was rated at 435 kW and 650 Nm, and it could hit 100 kph in 3.7 seconds before going onto a top speed of 320 kph.
5. A45/CLA45/GLA45

All these great big-engined AMG products in the list and the final entry is a 2.0-litre 4 cylinder turbopetrol? Yes, this product has half the displacement and cylinders of the latest AMG 4.0-litre V8, but it offers a fascinating look at how AMG approaches the compact performance market. Well, it's no real surprise... it churns out more power than anyone else in the segment! The AMG unit (codenamed M133) is the most powerful 2.0 litre motor in series production with outputs of 280 kW and 475 Nm, but unlike the other AMG motors, this one is assembled in Kölleda, Germany. The A45, GLA45 and CLA45 represent a new chapter for AMG – the Affalterbach division proved that it could produce performance magic with smaller motors than V6 and V8s engines and opened a whole new market for the brand by exposing the performance marque to a younger, trendier clientele.
Related content:
Mercedes-Benz GLA Facelift (2017) First Drive
Facelifted Mercedes-Benz GLA in SA (2017) Specs & Pricing
Mercedes-Benz GLA45 AMG Edition 1 (2014) Review
Drag Race: Mercedes S65 AMG Coupe vs Mercedes GLA 45 AMG Edition1
Mercedes-AMG A45 4MATIC (2016) Review
Drag Race: BMW M2 vs Mercedes A45 AMG [Video]
Drag Race: BMW X6 M vs Mercedes-AMG GLE63 S Coupe
Want to buy a Mercedes-Benz?