What makes the Alfa Romeo Giulia 2.0T Super a strong contender in the Business Class category of the 2017/18 Cars.co.za Consumer Awards – powered by WesBank? We investigate…
This is the car which Alfa Romeo is banking on for success in the 21st century. The Alfa Romeo Giulia adds some much-needed passion and personality into a rather Germanic segment. It's unmistakably Alfa Romeo and it looks purposefully sporty at the front and shapely at the rear. It's a competent product thanks to full-house specification and a wonderfully communicative chassis. Will it best its German rivals in the Business Class Category?
3 Reasons Why is Alfa Romeo Giulia is #CarsAwards Finalist
1. Refined and efficient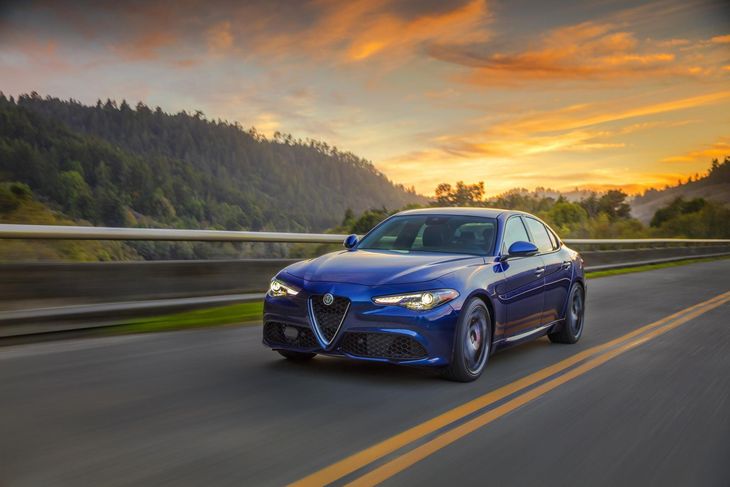 This new Alfa Romeo chassis and powertrain has pleased the pundits. A 2.0-litre turbocharged four-cylinder is on duty and it pushes out 147 kW and 330 Nm. Power goes to the rear wheels via an 8-speed automatic gearbox. It may be a bog-standard automatic but it has been mapped to feel like a sportier dual-clutch gearbox. It's a refined and responsive setup.

Despite its performance capability, the Alfa Romeo Giulia is also fuel efficient and is claimed to consume just 5.9 L/100km.
2. Tech and safety galore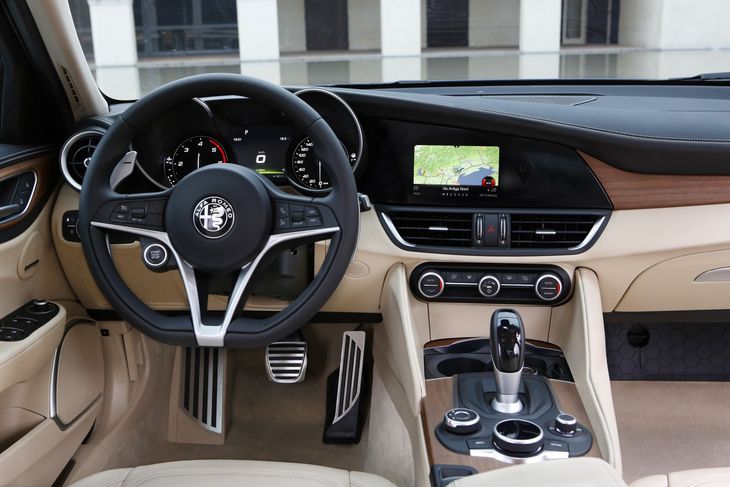 The Alfa Romeo Giulia comes to market with substantial tech as standard. Dual-zone climate control is a nice standard feature and the 8.8-inch infotainment system connects quickly via Bluetooth and USB ports – it's one of the better phone-to-car systems we've used. Navigation is available too.

One of the biggest drawcards of the Giulia is the safety spec. There's a full complement of airbags and stability control systems, the Giulia features an integrated brake system, forward collision warning with autonomous emergency brake and pedestrian recognition, lane departure warning and cruise control with speed limiter. A blind-spot monitoring system, meanwhile, is an optional extra.
3. Driving bliss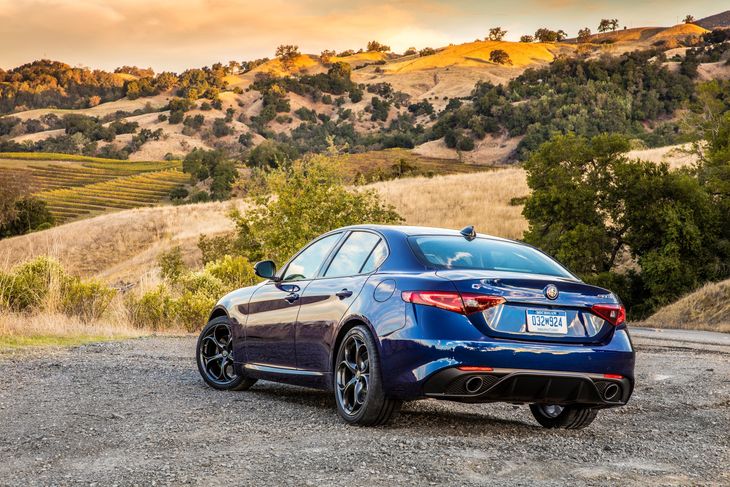 The Giulia was conceived as a performance car first with the chassis designed and tweaked specifically for it. The engine moves the Giulia along effortlessly and is quick to respond to throttle inputs. There's plenty of torque in reserve if you need to overtake at freeway speeds and acceleration from standstill to 100 kph is claimed at 6.6 seconds.
It's great fun to coax through your favourite twisty section and provides astounding confidence to push and find the limits. Grip levels are high, thanks to the 17-inch wheels.
Watch our video review of the range-topping Alfa Romeo Giulia Quadrifoglio below!

Have Your Say: Complete our survey and WIN!
Do you own a Giulia? We would love to hear from you! Tell us about your experience by completing our Ownership Satisfaction Survey. Your input counts for 50% of the final result!
What cars are the Giulia's rivals in #CarsAwards?
The 2017/18 #CarsAwards finalists: Business Class Category
Compare the Giulia's specs with the Audi A5 Sportback and BMW 420d Gran Coupe here!
Related Content
Alfa Romeo Giulia Quadrifoglio (2017) Video Review
Giulia: an Alfa reborn… no, reimagined
Alfa Romeo Giulia 2.0T (2017) Review
2017/18 Cars.co.za Consumer Awards – powered by WesBank; Finalists