The all-new Subaru BRZ has been revealed. Check out all the changes.
Thankfully the recipe for the Subaru/Toyota sportscar hasn't changed dramatically. It still features low weight, low centre of gravity, direct steering and coupe good looks. For the new model, there's enhanced styling, more power and an updated interior. The previous generation's styling has made way for a fresh and modern coupe.
The main criticism of the 86/BRZ was a lack of power and this has been addressed by a new engine. The new 2.4-litre horizontally-opposed 4-cylinder motor now produces 170 kW and 250 Nm, and the engine is capable of revving to 7 000 rpm. Customers can opt for either a 6-speed manual or a 6-speed automatic. For those wanting the true enthusiast experience, Sport mode gives you throttle blipping. The suspension and chassis have been given a rejigged and the car boasts near-perfect weight distribution.
Inside, the 2022 Subaru BRZ features a new driver-focused cabin. There's a digital dashboard and an 8-inch infotainment touchscreen that features the latest Subaru Starlink system with Apple CarPlay and Android Auto. The cabin layout is a 2+2, meaning you can in theory take passengers, but as before, we suspect rear legroom will not be great. The rear seats can be folded down and Subaru claims there's enough boot space for a mountain bike or a set of golf clubs.
The new 2022 Subaru BRZ will be assembled in Japan and go on sale globally towards the 3rd quarter of 2021. According to Subaru South Africa, the BRZ is currently only available in the US market. "The introduction of the BRZ in SA will be determined by a number of factors such as pricing and the model's viability in the market. We also need to consider that Toyota will bring in the 86 at a much lower price point which would make selling the BRZ more difficult. We therefore will consider bringing this model closer to the time once it's made available for our market. Unfortunately, there are no timelines on when the model will be available for SA but Subaru SA suspects it would either be late 2022 or 2023."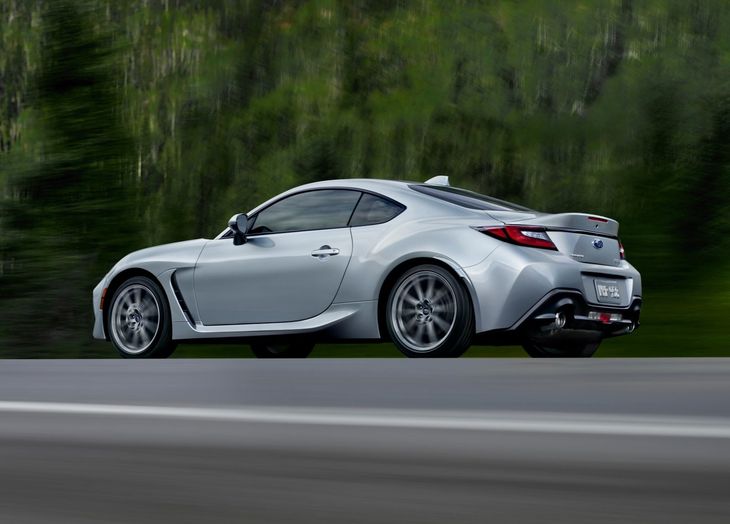 Further Reading
Subaru Forester Finally Gains Turbo Motor
Subaru Impreza 2.0 Lineartronic CVT (2017) Review